myCoyote is a one-stop, self service portal for CSUSB. It provides integrated services for our students to check their to-do list, update personal data, add/drop classes, view financial aid status, pay fees, and view grades. For faculty, myCoyote provides access to view and print class rosters, view academic advising information, and enter student grades. Staff are able to view personal data and utilize recruiting solutions to apply for state jobs and manage job applications.
Download the myCoyote App for iOS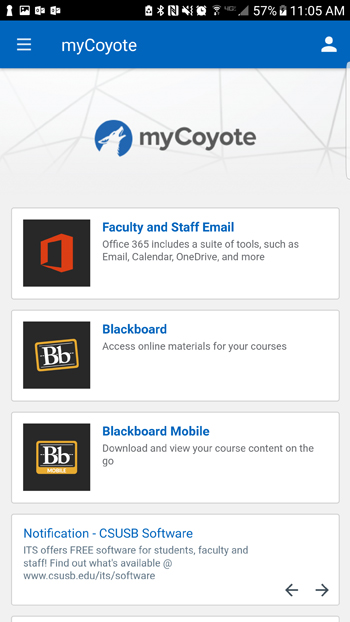 Knowledgebase
If you're having trouble with any aspect of myCoyote, please check our knowledgebase, or contact the Technology Support Center at support@csusb.edu or by calling 909-537-7667.