Coyote Labs (Virtual Computer Lab Resources)
Many computer labs across campus can now be accessed by students online: Coyote Virtual Labs. Once students are logged in, they can access all the software on these lab computers as if they're physically in the computer lab. 
Software available for students from this environment include: SPSS, SQL, SAP, Python, Packet tracer, JMP, Visio, Camtasia, and MS Project, ArcGIS Desktop, ArcGIS Pro, ArcPad, R/RStudio, GPower, UCINet/Netdraw,
Coyote Labs

| Lab Name | Machines Available | Office | SPSS | ArcGIS | R/R Studio | Matlab | Other Applications |
| --- | --- | --- | --- | --- | --- | --- | --- |
| The Cave (PL-1109) | 71 | X | X | X | X | N/A | GIMP,ImgBurn,Python,VLC |
| Chemistry Lab* (CS-333) | 14 | X | X | N/A | X | N/A | Spartan 18, Inkscape, Cifer, Mercury, MarvinSketch, SnapGene, ChemDraw, KaleidaGraph |
| Health Science Lab (PS-224) | 40 | X | X | N/A | N/A | N/A | Zotero, EpiInfo |
| Mathematics Lab* (JB-390) | 41 | X | N/A | N/A | X | N/A | Mathematica, Maple, Inkscape, TexnicCenter, Maya 2018, Fathom, GeoGebra 5, JMP, SnapPy, Inkscape, TI Connect |
| Computer Science Lab* | 15 | X | N/A | N/A | N/A | X | Matlab, Putty, PSpice, VMWare vSphere, ISE Design Suite, Xilinx NI LabView |
| Education Lab (CE-205) | 24 | X | X | N/A | N/A | N/A | Adobe Creative Suite, Camtasia |
| Psychology Lab* (SB-463) | 29 | N/A | X | X | N/A | N/A | SPSS Process, GPower |
| Geography Lab* (SB-359) | 25 | X | N/A | N/A | N/A | N/A | ArcGIS Pro, ArcPad |
| JHBC Open Lab (JB-127) | 72 | N/A | N/A | N/A | N/A | N/A | SQL, SAP, Python, Packet tracer, JMP, Visio, Project |
| Accessibility Lab (PL-1109) | 14 | X | X | N/A | N/A | N/A | Zoomtext, Zoomtext Fusion, OpenBook, WYNN, NVDA |
*Limited access to certain majors
IMPORTANT:
DO NOT SHUT DOWN OR TURN OFF ANY LAB COMPUTERS AT ANY POINT.  ALL LAB COMPUTERS MUST REMAIN POWERED ON IN ORDER TO BE ACCESSED REMOTELY.
You will reach a sign on screen. Please use your CoyoteID and password to log in.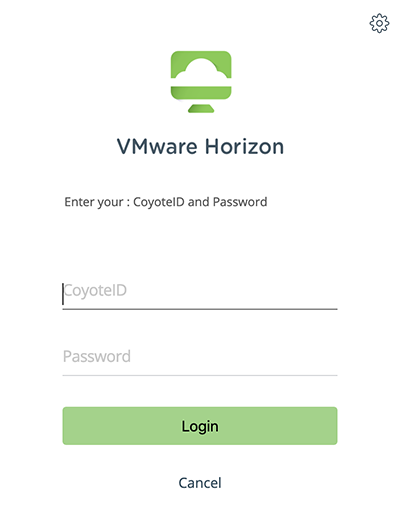 Note - for users who use DUO push, you will be asked for an additional code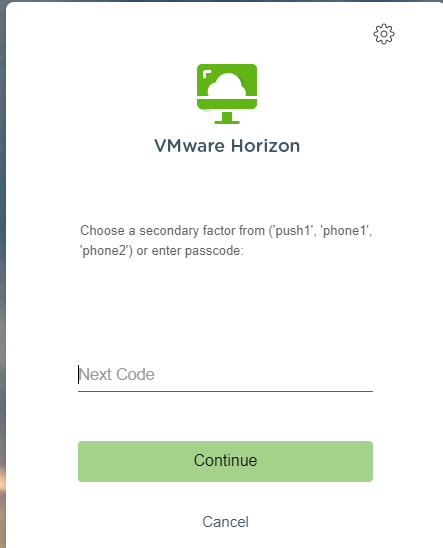 If you see this, type in the word "push" and press continue, and a push notification will be sent to your mobile device or other MFA authentication device. Once you have authenticated, you can proceed to the next step. 
Step 2
After logging in, you will see a list of virtual labs available to you based on your CoyoteID. Select the icon to open up a remote session to a lab computer.
Note: You will only see labs that are available to your major/department.
Step 3
Here's a screenshot to illustrate how remote access works. 
The full screen photo is your home computer or laptop. The highlighted window (red frame) is the lab computer that you are connected to through the Coyote Virtual Labs.  Within that highlighted window, you will have access to all the applications installed on the lab computer, as if you were physically sitting at that station.
Note: You remote (lab) computer will not allow you to print to your home printer or transfer files to your home computer. Please utilize  cloud storage solutions such as Google Drive to store your files.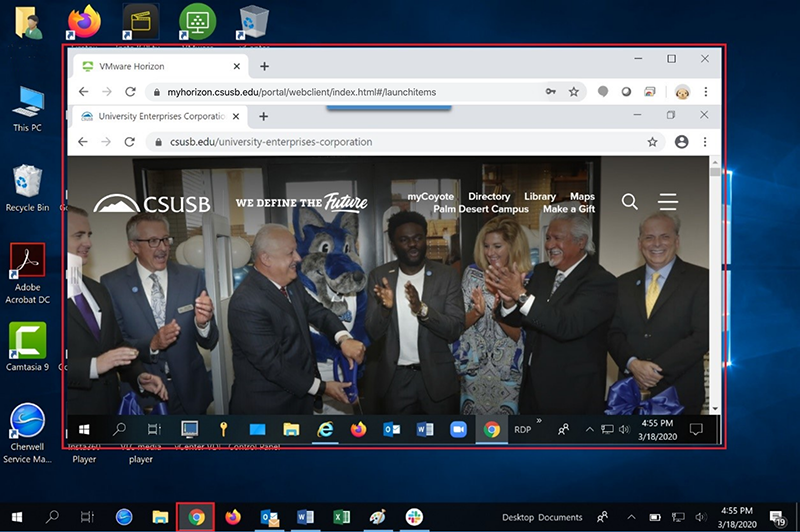 Step 4
When you are finished with your remote session, select the highlighted tab on the left side of your web browser. This will open up the full menu.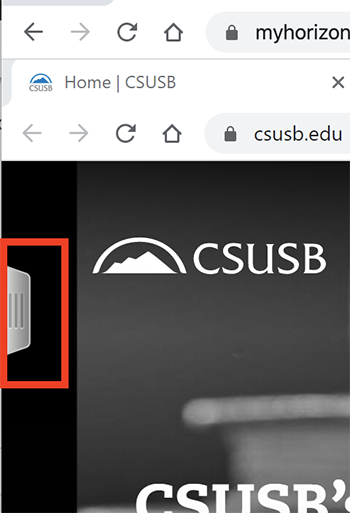 Step 5
Click on the highlighted icon as illustrated below to log off from the lab computer.
IMPORTANT: DO NOT USE THE SHUT DOWN FUNCTION ON YOUR REMOTE (LAB) COMPUTER. THE LAB COMPUTER MUST BE POWERED ON TO BE ACCESSED REMOTELY.