Welcome
Our vision in the College of Education is, "To be the premier provider of teachers, counselors, and educational leaders" in the area.  As we embark on the new and exciting adventures ahead, we hope to impact the Southern California communities and our state at large through graduates who would serve our communities with passion, compassion, and excellence. 
 
Come to CSUSB
A Message to Prospective Students
Dear Fall 2020 Applicant:
The entire California State University system is taking all the necessary steps to mitigate the disruptions caused by COVID-19 while ensuring the health and safety for our students, faculty, staff and communities.
Please be assured that all CSU campuses are prepared to be as flexible as possible when working with Fall 2020 applicants on meeting admission requirements and selection. This flexibility will vary by program application, based on the impact COVID-19 has on the application requirements. Although there has been disruption, as CSUSB has transitioned our staff to working remotely, processing of applications and communications with applicants is still taking place. We would encourage Fall 2020 applicants to continue to check their email and campus portals regularly.
If College of Education Applicants have specific questions, please contact our Program Admission Advisors via email. ​Visit our Meet Our Program Admission Advisors page which includes contact information for all our advisors.
Dr. Lynne Diaz-Rico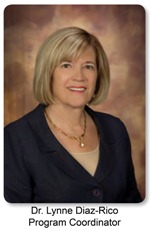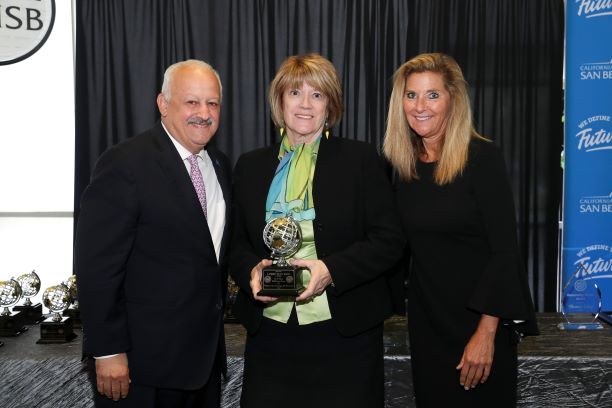 Dear Colleagues,
It is with great sadness that I inform you of the passing of Lynne Díaz-Rico, a longtime faculty member and friend of our campus community. We were notified by her husband, Phillip, that she passed this morning (06/24/2020).
Lynne joined the College of Education's Department of Teacher Education & Foundations in 1989 and soon after developed the master in education, Teaching English to Speakers of Other Languages (TESOL) option. She served as coordinator and advisor for this program for nearly 30 years. She also designed and facilitated programs of instruction for visiting international university faculty in the College of Extended and Global Education.
Among her extensive contributions, she authored more than 50 publications, gave dozens of presentations and served the campus community in a number of capacities, from mentoring students in research to serving as chair of the Faculty Professional Development Coordinating Committee of the Faculty Senate. She was equally involved in the greater community as an external reviewer and past president-elect of the professional organization California/Nevada Teachers of English to Speakers of Other Languages.
Lynne's passing is a loss to the entire CSUSB family and all those who knew and worked with her. We send our condolences to her husband, Phillip, and the Rico's family, friends and colleagues, and ask everyone to keep them in your thoughts and prayers as they go through this difficult time. Additional information regarding services will be provided by the College of Education as it becomes available.
Sincerely,
Shari McMahan
Provost and Vice President, Academic Affairs
Accreditation

The College of Education at California State University San Bernardino is fully accredited by the
California Commission on Teacher Credentialing (CTC)
.  Masters in Rehabilitation Counseling is fully accredited by Council on Rehabilitation Educators (CORE).  Accreditation signals to the world that an institution has met the most rigorous standards of excellence in teacher education. Institutions that bear the CTC-accredited mark demonstrate that they are committed to upholding—and advancing—the quality of their programs. Read more about our accreditation in the COE
Accreditation & Title II Reports
.
We are open and ready to support you!
As we continue to monitor and meet established safety guidelines in response to the novel coronavirus (COVID-19) outbreak, our offices are still open and operating in a virtual format. You can reach us by phone at (909) 537-5609 or email us at coeinfo@csusb.edu. We will respond as quickly as possible. Please keep a close watch for new announcements. Many of them, as well as several resources, can be found on CSUSB's dedicated COVID- 19 web page.
Thank you and stay safe.