Business and Public Administration Events, News & Announcements
Spring Semester Information
New JHBC Dean Named
Educator and administrator J. Tomás Gómez-Arias has been named to lead the college. He begins in his new role July 1.
MSEI Program Ranks Among Top Globally
As the only CSU program included in the undergraduate or graduate program rankings for 2022, we are excited to be the #15 graduate program in the West and among the top 50 in the world.
 
CSUSB Coyote Network
An all new opportunity to stay connected with students and fellow alumni to promote growth and success. 
New Impact Newsletter
Check out our latest e-newsletter featuring JHBC's impact, student success, faculty highlights & alumni notes. Email jhbcimpact@csusb.edu to get future news & information.
JHBC'S School of Entrepreneurship
JHBC has the first School of Entrepreneurship in California, enabling us to extend our globally accredited and recognized entrepreneurship program, as well as continue to elevate innovation and education locally and within the CSU system to achieve impact. It is one of less than 15 existing worldwide!
JHBC Welcomes Interim Dean
JHBC is pleased to welcome and introduce Professor Emerita Shanthi Srinivas as its new interim dean.
MBA Online for Executives Info Session
Get an overview of our Online for Executives MBA program, which holds the prestigious AACSB accreditation, but is also ranked as one of the top programs in the world.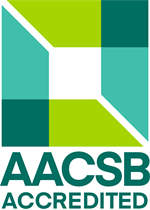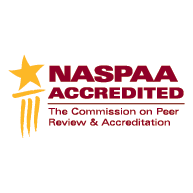 Our Latest Rankings:
#50 of Top Graduate Schools for Entrepreneurship Studies
Top On-Campus MBA Program in the Nation, #3 for Best MBA for Human Resources, #25 in Top 50 Online MBA Programs
The Princeton Review, 2022
Best Online Certificate in Accounting Programs | Ranked 1 – Intelligent Pick
Best Online MBA Degree Programs (No GMAT Required) | Ranked 11 – Best in the West
Best Master's in Public Administration Degree Programs | Ranked 17 – Best for Cybersecurity
Best Online Master of Public Administration Programs | Ranked 19 – Good Value
Most Affordable Online Master's in Accounting Programs | Ranked 36 – Best Cohort Program
Intelligent.com 2022
Top Grad School - Public Affairs (MPA) & MBA (Online/Part-time)
U.S. News & World Report, 2021 
Online MBA Program is #5 in CA, #9 in the West, #49 Nationwide 
Online MBA Report, June 2021
Tier 1 Global MBA Program/#47 MBA Online Program
CEO Magazine, May 2021
Best Bang for the Buck
Washington Monthly, 2021
#15 of 50 Best Online MBA Programs in US
College Consensus, Sept. 2019
Top 25 best value online MPA programs in US
Value Colleges, July 2019
See more CSUSB rankings!