JHBC is open & ready to support you!
As we continue to monitor and meet established safety guidelines in response to the current pandemic (see link dedicated above), our JHBC offices and centers centers remain open, offering virtual and in-person services. We will be fully returned to campus beginning Fall 2021.  You can reach the Dean's office at 909-537-5700. 
General university summer (June 7 - August 6) hours: Monday-Thursday, 7 AM - 5:30 PM
Please visit JHBC department/center webpages for further details and assistance. 
Business and Public Administration Events, News & Announcements
Dean Rose is Retiring
Dean Lawrence C. Rose is retiring at the end of July, capping a 36-year career in higher education. 
Congrats Class of 2021!!!!
JHBC congratulates all its graduates, who persevered and earned their degrees despite an incredibly challenging year.
,
JHBC'S School of Entrepreneurship
JHBC has the first School of Entrepreneurship in California, enabling us to extend our globally accredited and recognized entrepreneurship program, as well as continue to elevate innovation and education locally and within the CSU system to achieve impact. It is one of less than 15 existing worldwide!
New Impact Newsletter
Check out our latest e-newsletter featuring JHBC's impact, student success, faculty highlights & alumni notes. Email jhbcimpact@csusb.edu to get future news & information.
MBA Online for Executives Info Session
Get an overview of our Online for Executives MBA program, which holds the prestigious AACSB accreditation, but is also ranked as one of the top programs in the world.
CSUSB Coyote Network
An all new opportunity to stay connected with students and fellow alumni to promote growth and success.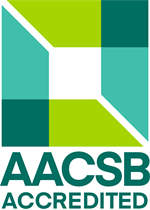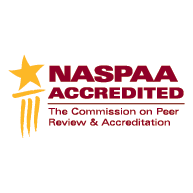 Our Latest Rankings:
Best MBA, Top 50 MBA Online
The Princeton Review, Dec. 2020
Top Public Affairs (MPA) & MBA (Online/Part-time)
U.S. News & World Report, 2021 
Online MBA Program is #5 in CA, #9 in the West, #49 Nationwide 
Online MBA Report, June 2021
Tier 1 Global MBA Program/#47 MBA Online Program
CEO Magazine, May 2021
#15 of 50 Best Online MBA Programs in US
College Consensus, Sept. 2019
Top 25 best value online MPA programs in US
Value Colleges, July 2019
See more CSUSB rankings!