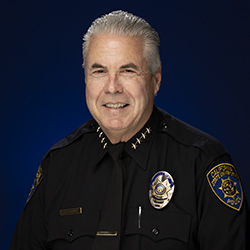 "Policing is about respect, community and compassion. I will lead this department while utilizing this philosophy with everything we do"
Celebarating Black History Month, an article by Selicia Kenney Ross
Download LiveSafe today!
The LiveSafe app provides students, faculty and staff with a direct connection to CSUSB University Police so that everyone can easily communicate all their safety needs. Its easy-to-use features help you stay safe every day and enable us to better protect you.