Important Message
We are open and ready to support you!
As we continue to monitor and meet established safety guidelines in response to the novel coronavirus (COVID-19) outbreak, our offices are still open and operating in a virtual format. You can reach us by phone at (909) 537-4402 or via email at Research@csusb.edu. We will respond as quickly as possible. Please keep a close watch for new announcements. Many of them, as well as several resources, can be found on CSUSB's dedicated COVID-19/Coronavirus Information web page.
Thank you and stay safe.
Research Week May 11 - 15
CSUSB Research Week is held to celebrate the research and scholarly achievements of faculty and students across campus in all disciplines.  All faculty, staff, and students are invited to learn about what research and creative activities are currently taking place on our beautiful campus. More information on research week can be found here.
Announcement
On March 20, 2020, the CSU Chancellor's Office provided guidance to CSUSB and other CSU campuses based on recommendations from federal, state, and locate health officials regarding COVID-19. Based on the guidance, most CSUSB on-campus offices and services ceased and have moved to work remotely to ensure continuity of services. If you need to reach the Office of Academic Research (OAR), please contact Research@csusb.edu and your email will be forwarded to the appropriate party. If you need further CSUSB contact information, please refer to the CSUSB Directory to locate their email address.
Welcome to the Office of Academic Research
The Office of Academic Research provides strategic planning and assistance to promote faculty and student research, scholarship, and creative activities that support the educational and service mission of the university.
Team members collaborate with disciplines and departments campus-wide as well as with external community partners in the submission and management of external grants and contracts. Oversight is provided to assure that research and sponsored programs are conducted in accordance with the highest ethical and regulatory standards.
The office also oversees and provides support for the integration of research education at both the undergraduate and graduate levels. Other areas of focus include the management and facilitation of the internal research award programs; campus Centers and Institute processes, with oversight for entities that report centrally; and technology transfer processes. Leadership and support, in collaboration with the Office of Community Engagement and the Teaching Resource Center, is also provided for the campus' Faculty Center of Excellence.
The Office of Academic Research is led by the Associate Provost for Academic Research in partnership with lead personnel in the following units: Sponsored Programs, Research Compliance and the Office of Student Research. Efforts are driven by and support CSUSB's Strategic Plan 2015-2020.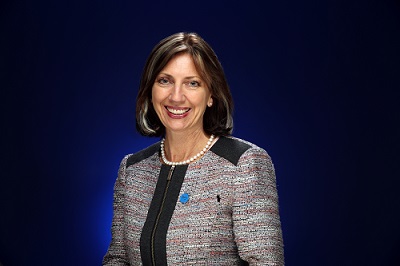 Dr. Dorota Huizinga
Associate Provost for Research and Dean of Graduate Studies