Mission Statement
SSD empowers students with disabilities by fostering skills of self-advocacy, resourcefulness, and independence. The SSD office works collaboratively with the campus community to remove barriers and promote an enriched learning environment where students with disabilities can utilize their skills and pursue their academic and personal development goals.
---
Our Commitment 
The Office of Services to Students with Disabilities (SSD) is committed to providing eligible students accommodations that ensure equal access to learning and equal opportunity for academic success. SSD also works with a community advisory board as well as CSUSB faculty and staff to raise campus-wide awareness of issues related to inclusion, disability, accessibility, and equity.
Since 1978, CSUSB has experienced dynamic growth in its population of students with disabilities. At California State University, San Bernardino (CSUSB) there are over 2,000 students served by the SSD office. SSD provides the necessary support services instrumental for the achievement of chosen academic goals. Services are critical to a student's success; therefore, needs are assessed on an individual basis. This highly personalized approach has enabled SSD to successfully assist thousands of students achieve their chosen academic goals.
New Self-Advocacy Course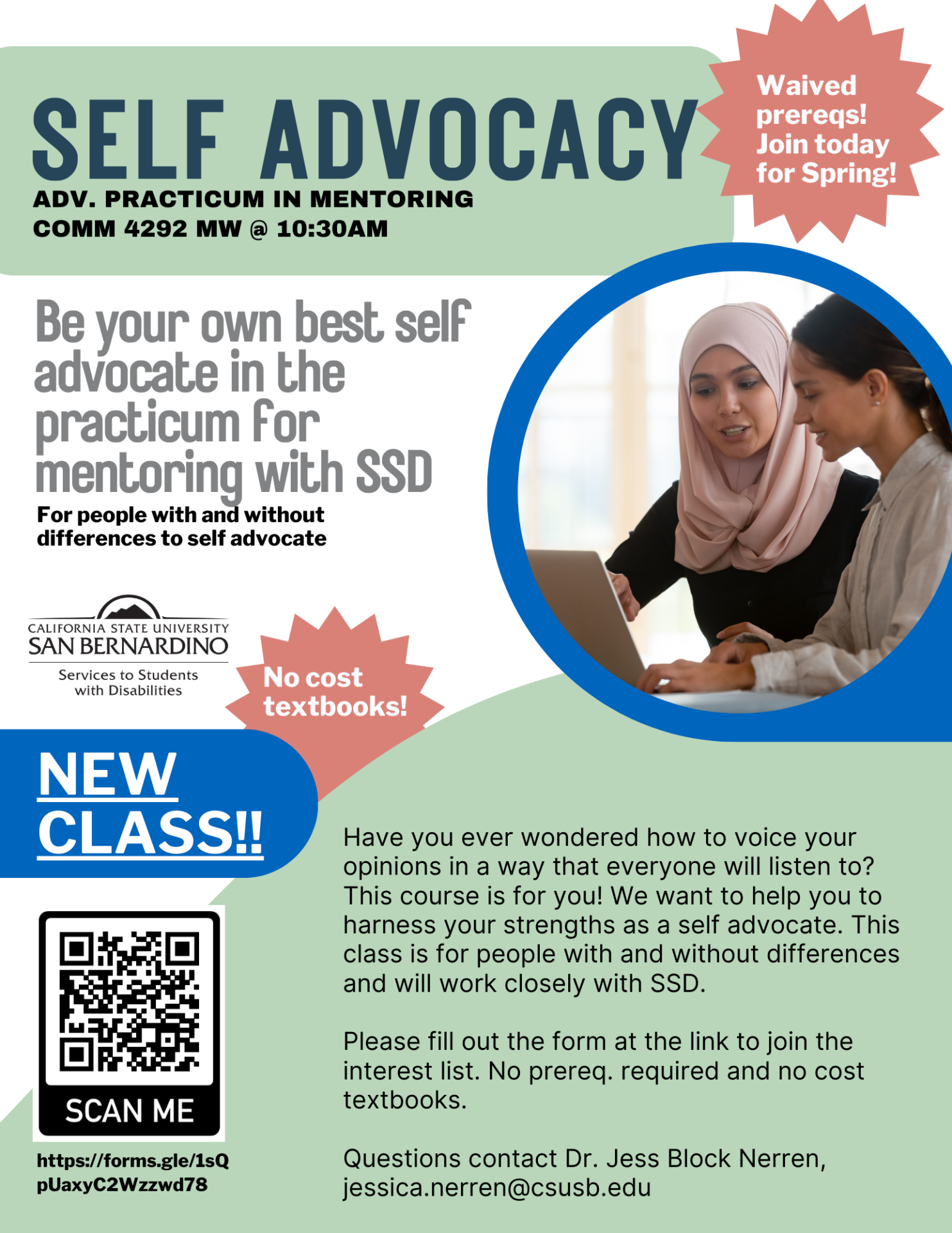 New class with no cost textbooks! Self Advocacy - Advanced Practicum in Mentoring COMM 4292-01. The class will be held Mondays and Wednesdays at 10:30 AM. 
Be your own best self advocate in the practicum for mentoring at SSD. For people with and without differences to self advocate. 
Have you ever wondered how to voice you opinions in a way that everyone will listen to? This course is for you! We want to help you to harness you strengths as a self advocate. This class is for people with and without differences and will work closely with SSD. Prior approval required. Please fill out the form at the link for approval. No prerequisite required and no cost textbooks. 
Questions contact Dr, Jess block Nerren, jessica.nerren@csusb.edu.
Disability Pride Flag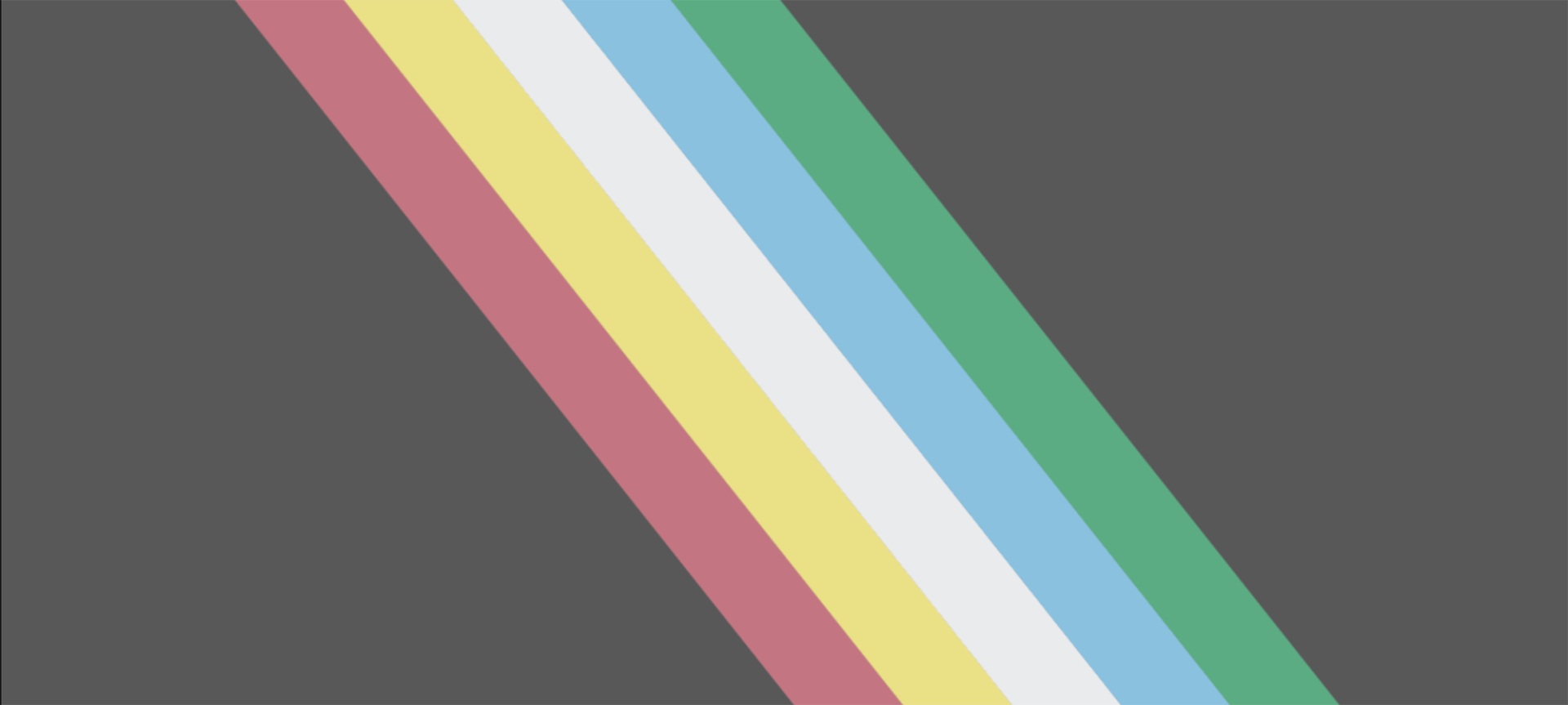 Each color stripe has a meaning:
Red - physical disabilities
Gold - neurodiversity
White - invisible disabilities and disabilities that haven't yet been diagnosed
Blue - emotional and psychiatric disabilities, including mental illness, anxiety, and depression
Green - for sensory disabilities, including deafness, blindness, lack of smell, lack of taste, audio processing disorder, and all other sensory disabilities
The faded black background mourning and rage for victims of ableist violence and abuse. The diagonal Bband cuts across the walls and barriers that separate the disabled from normate society, also representing light and creativity cutting through the darkness.