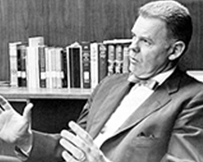 California State University, San Bernardino was born on April 29, 1960, when legislation was enacted to found San Bernardino-Riverside State College. The California State College system's board of trustees selected a 430-acre site in north San Bernardino in 1963 to build the campus, and the college's official name was changed to California State College at San Bernardino.
The original three-building campus welcomed its first 293 students in 1965 under the leadership of founding President John M. Pfau, who was appointed to the position in 1962 and set the stage for the opening of the college.
In 1967, California State College, San Bernardino celebrated its first graduating class of 59 students.
The campus added a five-story library in 1970, its first dormitories — named Serrano Village — in 1972, and the Commons Building, which replaced a cafeteria, in 1972. Growth and building continued on the campus with the addition of the student union and children's center.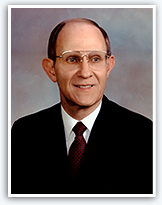 The San Bernardino campus welcomed its second president, Anthony H. Evans, in 1982.
Two years later, in 1984, the San Bernardino campus earned university status, officially becoming California State University, San Bernardino. This happened after the state colleges system changed its designation in 1972, becoming the California State University and Colleges system. After having met criteria established by the board of trustees and the Coordinating Council for Higher Education, 14 campuses were designated as "universities," while five campuses remained "colleges."
CSUSB began participating in intercollegiate sports, becoming a member of the National Collegiate Athletic Association (NCAA) in fall 1984. The first NCAA intercollegiate sporting event with the new CSUSB teams was held on Sept. 22, 1984, with the CSUSB men's soccer team defeating the University of Redlands 4-3 in the first Division III event.
Two years later in 1986, the university opened a second campus, the Coachella Valley Center, on land leased from the College of the Desert in Palm Desert. The center consisted of an administrative office and classroom housed in a construction trailer.
Coyote Radio, the award-winning internet radio station for CSUSB, was introduced in 1993.
Throughout the 1990s, the campus expanded with new, modern facilities. Jack H. Brown Hall opened in 1993, followed by the Yasuda Center for Extended Learning in 1994. The Coussoulis Arena, which was then the largest indoor venue in San Bernardino and Riverside counties, opened in 1995, and the Robert and Frances Fullerton Museum (originally the Robert V. Fullerton Art Museum), home to an outstanding visual arts collection, opened in 1996.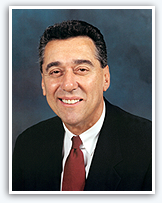 In 1997, Albert K. Karnig took the reins as the university's third president.
During the Karnig presidency, the campus constructed and expanded more than 1.5 million square feet of facilities, including the education building, social and behavioral sciences, chemical sciences, several corporation yard facilities, the enlarged student union, an expanded health center, the student recreation and fitness center, two parking structures, a new nursing laboratory, a privately funded water conservation demonstration garden, the privately funded Murillo Family astronomical observatory, the Veterans Success Center, and three new apartment complexes to accommodate 1,500 students.
The university also developed more than a dozen highly active research and service centers, including the Watson and Associates Literacy Center, the William and Barbara Leonard Transportation Center, Inland Empire Entrepreneurship Center, Palm Springs Center for a Sustainable Environment, and others focused on issues as diverse as water, economics education, developmental disabilities, global economics, hate and extremism, Middle Eastern and Islamic studies, child development, indigenous peoples, health disparities, criminal justice, learning, public opinion, recidivism and many more.
CSUSB achieved records in enrollment, diversity of faculty and students, grant and contract funding, overhead funds, fundraising and international program development. In fact, by 2011, the university's first-to-second year student retention rates reached record levels, as nearly 90 percent of all CSUSB first-time freshmen returned to the university — a level that was, at the time, among the three best in the 23-campus California State University system.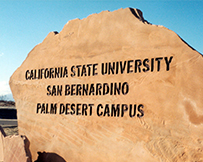 In the summer of 2001, the university began offering a year-round schedule of classes at the same cost as school-year classes. In December of that year, CSUSB held its first winter commencement.
The first building on the Coachella Valley campus opened in 2002, and the campus officially changed its name to the Palm Desert Campus of California State University, San Bernardino. The campus' first four buildings were constructed entirely without state funds, with more than $40 million raised from foundations, municipalities and private gifts.
In 2002, President Karnig created the President's Academic Excellence Scholarships, awarded to San Bernardino County high school seniors who graduate in the top 1 percent of their class. CSUSB also developed the Educational Opportunity Program (EOP) Renaissance Scholars Program in 2003 to help foster youth from their freshmen to senior years, offering admissions assistance, financial guidance and academic advising.
CSUSB established a successful cybersecurity program, becoming a national leader in cybersecurity education in 2008, which led to a Center of Academic Excellence designation from the National Security Agency and Department of Homeland Security (in cyber defense/information assurance) through 2021.
The 2010-2011 data from the Collegiate Learning Assessment — employed by hundreds of colleges and universities across the nation to test freshmen and seniors in order to serve as an evaluation of value added by a college education — reported that Cal State San Bernardino ranked at the 96th percentile, or top 4 percent, in the nation.
In 2012, CSUSB was one of only four U.S. institutions and 18 in the world designated as Most Innovative Business Colleges by European CEO Magazine. Additionally, The Chronicle of Higher Education named CSUSB as one of the nation's "Best Colleges to Work For." The university was also one of just five recipients of The Washington Center's prestigious 2012 Higher Education Civic Engagement Award.
The same year, Sierra magazine named CSUSB as one of "America's Coolest Schools" as a reflection of leadership in the area of sustainability. And StateUniversity.com ranked CSUSB as the second safest among 33 public college and university campuses in California. The university also gained recognition as a Military Friendly School and a Top 200 College for Native Americans.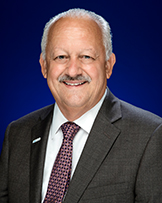 Tomás D. Morales, who was previously president at the College of Staten Island, the City University of New York, became Cal State San Bernardino's fourth president on Aug. 15, 2012. Morales was officially invested on June 14, 2013.
Under President Morales, CSUSB has continued to focus on raising student retention rates and graduation rates, and in 2015, introduced the award-winning Coyote First STEP (Student Transition Enhancement Program), a free initiative to increase college readiness and graduation rates for incoming first-year students. The university also saw a noticeable increase in enrollment of African-American students in 2016, for both freshmen and transfer.
As part of CSUSB's commitment to a multi-cultural approach to ensure the success of all of its students, CSUSB joined TheDream.US in 2014, a national program with the goal of providing college scholarships to more than 2,000 undocumented students around the country. CSUSB also established the DREAMers Resource and Success Center in 2015, the Pan-African Student Success Center in 2016, and the First People's Center in 2017. CSUSB remains among the leading CSUs in retaining African-American as well as Latino students.
In 2016, CSUSB became one of eight CSU campuses to partner on a statewide effort to expand college access to formerly incarcerated individuals to help reduce the rate of recidivism, and established programs modeled after San Francisco State University's Project Rebound.
During 2014-15, the entire campus community came together to create a Strategic Plan, along with an Implementation Plan, for 2015-20.  The five goals are: student success, faculty and staff success, resource sustainability and expansion, community engagement and partnerships and identity.  The university's mission, vision and core values are also available on the strategic plan website. In spring 2020, it was decided to extend the Strategic Plan for two years, with added objectives.
Under his leadership, CSUSB experienced the most profound philanthropic growth in university history. Upon his arrival in August 2012, the university's endowment stood at roughly $19 million. By the winter of 2018, the endowment had grown to $40+ million. In September 2016, President Morales launched the public phase of the $50 million Comprehensive Campaign for CSUSB, the largest single fundraising initiative in university history. Just 20 months later, the campaign had raised 93 percent of its goal ($46.5 M).  By the campaign's conclusion in 2019, it had reached a total of $54 million raised, exceeding its goal.
Some of CSUSB's other external measures include the launch of Coyote Cares Day in 2013, a day of volunteer service within the city of San Bernardino, and the Obershaw DEN in 2015, a food pantry to help CSUSB students who face food insecurity.
President Morales led the acquisition of the single largest cash gift in CSUSB history, $10 million from grocery titan Jack H. Brown of Stater Bros. The gift led to the first college naming in campus history, the Jack H. Brown College of Business and Public Administration.
In 2013, CSUSB's satellite Palm Desert Campus welcomed its first freshman class. The graduation rate of that cohort finished at 20 percent, which would be among the highest in the CSU system if it was an independent campus.
The university has continued to be recognized by a number of prestigious organizations, including U.S. News & World Report, which ranked CSUSB among the top colleges and universities in the western U.S., Princeton Review, which named CSUSB one of the "Best in the West," and Forbes magazine, which named CSUSB one of "America's Top Colleges." The university has also continued to receive recognitions for being a Military Friendly School and being one of the leading institutions for Hispanics in the nation.  In addition to being designated a Hispanic Serving Institution, CSUSB is also a designated Minority-Serving Institution.
Beginning in 2013, CSUSB began to establish memoranda of understanding with local school districts which guarantee admission to students from those districts who satisfy certain college-ready criteria and further deepened their relationship with the San Bernardino City Unified School District to support their graduation and college preparedness goals.
In 2014, CSUSB partnered with the University of California, Riverside, the K-12 school systems in San Bernardino and Riverside counties, local governments and the business community to apply for a California Governor's Innovation Grant.  The initiative received the maximum ($5 million) award in 2015, and the Growing Inland Achievement initiative was born, with a goal to create a coordinated cradle to a career pathway, linking education and business throughout the two counties for the first time ever.
In 2014, CSUSB signed a historic agreement that guarantees admission to the CSUSB Palm Desert Campus for qualifying high school students from three Coachella Valley school districts. The Palm Desert Campus also dramatically increased the size of its campus in early 2015, adding 113 acres to its original 53. The campus introduced its cutting-edge Neurofeedback Center in 2017.
CSUSB began expanding its main campus with a new $95.8 million, 164,000 square feet student housing and dining complex, which opened in fall 2018, It represented the single largest development project in CSUSB history. In fall 2019, the Center for Global Innovation, the Platinum LEED-certified new home of our College of Extended & Global Education and hub for the university's global activities, opened. The three-story, 71,000-square-foot facility features classrooms, multiuse spaces, an auditorium, and a rooftop terrace, dedicated to supporting international students and scholars as well as faculty and students engaged in education abroad programs. A 120,000-square-foot expansion of the Santos Manuel Student Union is underway that, when completed, will provide additional space for recreation, student services, meetings, and social gatherings. And we have received approval to create a new 74,817 square foot Performing Arts Center with a 500-seat music and theater instruction space and a new 19,020 square foot building for the College of Arts and Letters, along with renovation of the existing Performing Arts building.
Fall 2020 also marked the transformation of CSUSB from a quarter to a semester campus.  This multi-year project involved all corners of the university to prepare, modify and innovate to ensure the same outstanding educational experience within a new academic schedule.
Read about the history of CSUSB's mascot.