Welcome and Thank You for Visiting Our Website
The Office of Financial Aid and Scholarships at CSUSB provides students and their families with information about financial aid resources and facilitates funding in an accurate and timely manner to assist students in pursuing their educational goals.
Whether receiving our services and support via telephone or in-person, our mission is to ensure your financial aid experience supports you in completing your college degree or teacher certification within a reasonable time frame and with minimal loan indebtedness.  While federal regulations do require that you and (if dependent) your parents contribute towards your college expenses, as professionals, we focus on your financial needs not covered by your expected family contribution(s) and also based on your meeting aid program eligibility requirements.  We strive to maximize your financial aid awards with grants, scholarships, low-interest student loans with easy repayment terms, and other types of resources. 
By working together and supporting the quality education you receive at CSUSB, you can stay on track towards completing your undergraduate degree within four years.  Please take the time to review our website information designed to ease your transition into college.  Feel free to seek our help if you have financial aid questions.  We are here for you throughout the year!
CSUSB Financial Aid Brochure Information
Have questions about your financial aid? The Office of Financial Aid and Scholarships here at CSUSB wants to provide students with access and resources to campus partners, as well as providing students with information regarding their financial aid.
Below is an information guide for Financial Aid Requirements, Financial Aid Application Steps, Frequently Asked Questions (FAQ), and access to our Social Medias. Stay up to date with upcoming events by following our financial aid social media and finding information regarding financial aid in this one quick stop!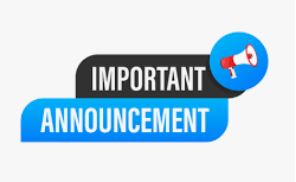 The 2024-25 FAFSA is Changing!
The 2024-25 FAFSA will now become available December 2023. Click here for more details.
How It Works
Financial aid programs provide support for students to help meet the costs of obtaining a college education. Funding for such programs is provided by the federal and state governments, the individual colleges and universities, and a variety of other public and private sources.
PREPARE
Familiarize yourself with the types of aid available, how much aid you'll need, and whether you're eligible.
APPLY
With the exception of some scholarships, everyone must use the Free Application for Federal Student Aid (FAFSA®) to apply for aid. When you're ready to apply, fill out the online FAFSA®.
RECEIVE
The Department of Education will inform you and CSUSB about your Expected Family Contribution (EFC). Then, CSUSB will tell you how much and what types of aid you qualify for. Check your CSUSB email often - this is the mode by which we communicate with you.
REPAY
If your aid is in the form of loans, become familiar with the repayment process. Loans are legal obligations, so before you take out a student loan, think about the amount you'll have to repay over the years.
Financial aid is split up into two categories based on the reason the money is awarded:
Achievement-based aid is awarded to students who have a special characteristic, skill, talent, or ability. Typically achievement-based aid is in the form of scholarships.
Need-based aid is provided to students who demonstrate financial need. Most financial aid, particularly public-funded aid, is awarded on the basis of financial need determined through the application process and in accordance with a prescribed federal formula.
4 Basic Types of Financial Aid Programs Available
GRANTS: Federal or state gift assistance with no obligation for work or repayment
LOANS: Providing funds now, but with a future repayment obligation
SCHOLARSHIPS: Gift assistance with no obligation for work or repayment
WORK-STUDY: Part-time work while attending the institution
Most often, financial aid will come to you in the form of a package consisting of a combination of the different types of aid available. The combination of aid offered depends on the availability of funds, your eligibility, the timeliness with which the application process is completed, and your year in school.