Identity, Security, and Enterprise Technologies
The Identity, Security, and Enterprise Technologies (ISET) department shares the mission and core values of the Information Technology Services Division by promoting the privacy, confidentiality, integrity and availability of university information resources.
ISET works with the campus community in the adoption and implementation of the CSU and CSUSB Information Security Policies and Standards.
ISET works to:
Develop appropriate processes, procedures, and policies required for the protection of university information
Identify risks to the security of information and systems. Mitigate these risks to levels acceptable to the campus
Define security requirements, establish baselines and measure compliance, based on applicable laws, regulations, and best practices
Consult with campus users and departments to investigate security issues and evaluate products and processes
Collaborate with Information Resources administrators and technical staff to develop the campus information security strategy and architecture
Ensure incident response and disaster recovery plans are developed and implemented
Respond to and recover from disruptive and destructive information security events
Increase campus awareness of information security through training and communication
Governance
ISET is a member of the IT Governance Subcommittee which develops information security policies, standards and procedures for the protection of university information assets in response to changes in the technology and information landscape.
Compliance
ISET collects and monitors metrics, and encourages application of benchmarks to assess compliance with various policies and standards for information resources
Incident Response
ISET establishes guidelines for the handling of information security related incidents. IT procedures and business practices involve ISET for the phases of incident response including: prevention, preparation, detection, containment, recovery, digital investigation (forensics), and reporting of lessons learned.
Preventive
Awareness and Training
ISET coordinates a program to increase information security awareness.
ISET brokers training to improve the information security & technical capabilities of campus IT personnel.
Business Continuity
ISET educates and tests units on continuity/disaster recovery issues.
Cyber Intelligence & Security Organization (CISO) Club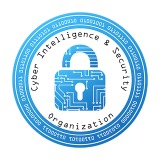 ISET partners with CSUSB's Cyber Intelligence & Security Organization (CISO) Club in awareness activities for students.  For more information about the CISO Club go to the CISO Club web page or check out their Facebook page