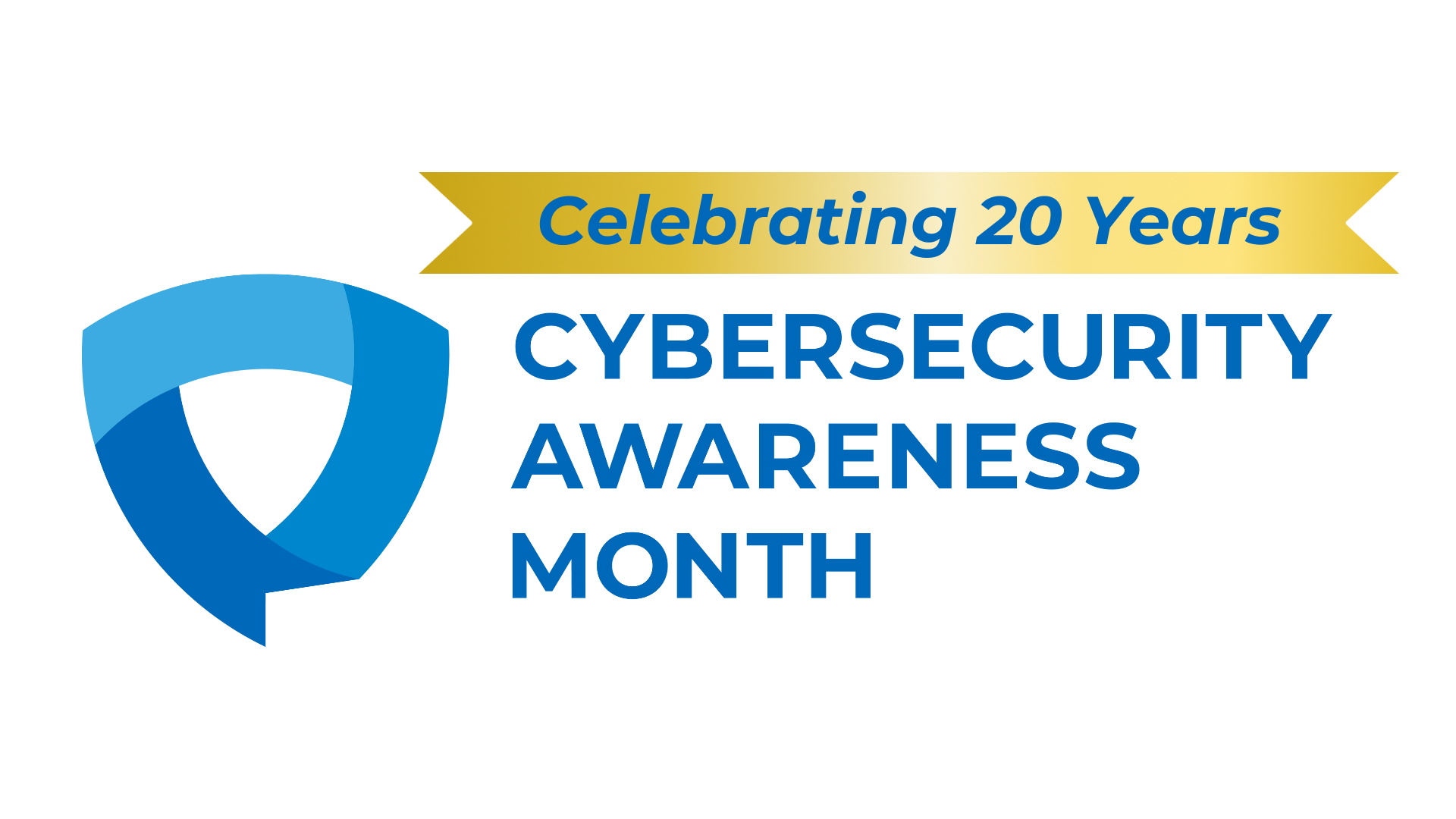 CSUSB Cybersecurity Awareness Month (CSAM)
Recognizing 20 years of Cybersecurity Awareness
This year marks the 20th Anniversary celebration of the #Cybersecurity Awareness Month Campaign. National Cybersecurity Awareness Month (NCSAM) takes place in October each year and is a collaborative effort between government and private industry emphasizing the role everyone plays in online safety. NCSAM seeks to empower everyone to be proactive in taking steps to enhance digital safety at work, or at play while increasing the resilience of the Nation against cyber threats.
Using multi-factor authentication, creating strong passwords, using password managers, updating software, and recognizing and reporting phishing attempts are wonderful ways to stay clear of cybercrime.
Let us follow key points learned over the last 20 years to practice safe behaviors for digital content both today and beyond. 
Key Cybersecurity points to practice:
Enable Multifactor Authentication (MFA) – Enable Multifactor Authentication (MFA) to add a level of security to work and/or personal accounts by using a password to protect a password. View Multifactor Authentication Tips.
Create and use strong passwords – Use strong passwords to prevent compromise/breach to work or personal information. Safety is the name of the game. View Passwords Tips. 
Setup Password Managers – Use a password manager to store all passwords to digital accounts. Create, store, and save passwords that can be automatically filled in for future use and keep accounts safe. View Password Managers Tips.
 

 

 

Update software – Update software frequently, or use scheduled software updates that are often included with software apps, etc. This will ensure you have the latest security for your device and use of new features. View Software Update Tips.

 

Recognize and report phishing – Recognize and report suspicious emails and links.  Never click on suspicious links sent via email, and or text especially from people you do not know. Report phishing emails received at work to your Information Technology Services Department (ITS) or utilize personal email platforms such as Google to report phishing events. View Phishing Tips.