CSUSB Cyber Security Awareness Month (CSAM)

October is National Cyber Security Awareness Month (NCSAM).  A collaborative effort between government and industry emphasizing the role each of us plays in online safety.  NCSAM seeks to empower every American in taking proactive steps to enhance cybersecurity at home and in the workplace while increasing the resilience of the Nation against cyber threats.
CSUSB's CSAM is a month of activities to raise cyber security awareness of the campus community.  These include: presentations, weekly security tips, fun videos and games.  Participants can be entered into the weekly Cyber-Smart Champion Raffle by taking phishing quizzes, testing the strength of their passwords, and seeing how savvy they are when it comes to cyber safe practices.  Weekly emails will be sent with  instructions on how to get entered into the drawing.  Each week's collection of names will be added to the following week's pool making it possible for someone to win more than once!
---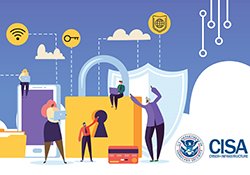 Cyber-Smart Videos
The Internet of Things (Halloween Jingle)
Protect Your Data - Lock Your Computer
---
HIPAA Videos
Your Medical Records:  What You Need To Know [2:54]
List of Videos by: US Dept. of Health and Human Services, Office for Civil Rights 
Protecting Health Information [13:21]
Hackers Are Stealing Millions of Medical Records - and selling them on the dark web. CBS This Morning [5:38]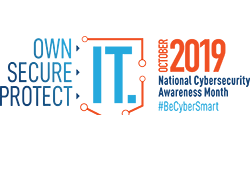 Cyber-Smart Champion Raffle 
Win $10 Coyote Cash by participating in weekly InfoSec Awareness activities like phishing quizzes, the InfoSec Awareness Scavenger Hunt, and other exercises!
---
CONGRATULATIONS RAFFLE WINNERS!
Week 1: Luis Huante, College of Arts & Letters
Week 2: Eva Sorrell, Library
Week 3: Alysha Timmons, World Languages & Literatures
Week 4: Sylvia Myers, Faculty Senate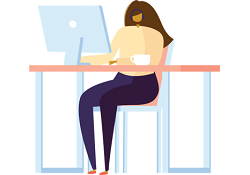 InfoSec Awareness Scavenger Hunt 
Find a Campus bulletin board with a cyber security awareness poster. Send a picture of that poster to 'infosec-awareness@csusb.edu' and your name will be entered in the Cyber Smart Champion raffle to win $10 Coyote Cash.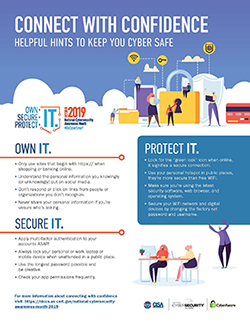 Activities 
CSAM 2019 is over for this year but being cyber-smart is a year round endeavor.  It is hoped this year's efforts encourage and enable everyone to #BeCyberSmart.  We hope to see you back next year!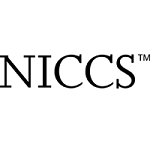 National Initiative for Cybersecurity Careers and Studies (NICCS) is the premier online resource for cybersecurity training. NICCS connects Government employees, students, educators, and industry with cybersecurity training providers throughout the Nation.
As technology advances, the United States must develop a workforce of effective cybersecurity professionals. The substantial investment made by the U.S. in programs like NICCS helps citizens find the education and training they need to advance their careers and close the skill gaps in the cybersecurity workforce.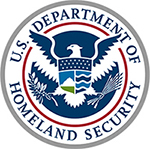 The Department of Homeland Security has a vital mission: to secure the nation from the many threats we face. This requires the dedication of more than 240,000 employees in jobs that range from aviation and border security to emergency response, from cybersecurity analyst to chemical facility inspector. Our duties are wide-ranging, and our goal is clear - keeping America safe.
Our daily life, economic vitality, and national security depend on a stable, safe, and resilient cyberspace.
Cyberspace and its underlying infrastructure are vulnerable to a wide range of risk stemming from both physical and cyber threats and hazards. Sophisticated cyber actors and nation-states exploit vulnerabilities to steal information and money and are developing capabilities to disrupt, destroy, or threaten the delivery of essential services.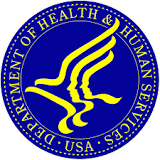 Logo of U.S. Department of Health and Human Services
Other Resources
Utah State University (YouTube videos)
Stay Safe Online (Security Tips)
SANS (Security Tips and YouTube videos)  
Information about Coyote Cash
Coyote Cash  is added to a person's Coyote OneCard, campus identity card.  It is good for any on campus retail purchase.  This includes the bookstore and Starbucks.  It is not good for sporting events, theatrical performances, nor ASI tickets.