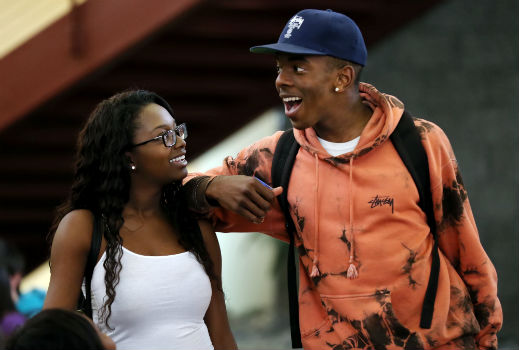 Transcripts are a complete record of all courses and/or degrees completed at California State University, San Bernardino. Transcripts do not include course work completed at other institutions; the transferable units only, are reflected on transcripts under "transfer work". For students who have both undergraduate and post-baccalaureate course work, please be aware that it is not possible to separate undergraduate course work from the post-baccalaureate course work. Both careers will appear on the transcript, as it is considered one official record.
PLEASE NOTE: We do not accept requests for unofficial transcripts. Unofficial transcripts can be obtained over your Student Center page on myCoyote.
Official Transcripts
Order On-line: This service is available 24 hours a day, 7 days a week. (There is an additional $2.60 convenience fee, per transcript, for using the service through Parchment).  Please follow the instructions carefully as you enter your information so that we may provide your transcripts without any delays.  
Transcript Fees
The fee for regular service is $6.00 for the first copy and $3.00 for each additional copy requested and prepared at the same time. The processing time is two to four business days and does not include mailing time.
Special Instructions
Grades: Grades for the current term will be posted the day after they become available. We will process your request once the grades have been posted for that term. Please be sure to be as specific as possible, as errors will require a new request form and fee.
Degrees: Degrees earned in a current term will be posted on transcripts after grades become available and all degree requirements have been met. Commencement is the ceremony that occurs and graduation is the physical posting of your degree. The posting of a degree for each individual student takes approximately four weeks from grades posting. We will process your request once the degree has been posted.
Holds
If there is a hold on your student records, it must be cleared with the department that placed the hold before transcripts can be processed. Holds may be placed on your student records by other departments on campus for various reasons (i.e. books, equipment, documents). Transcript requests that are received by mail, will be returned by mail, if there is a hold on record.
Questions
Questions should be directed to the Transcript Unit in the Office of the Registrar, UH-171. The direct phone line is 909-537-5268. The email address is transxhelp@csusb.edu.