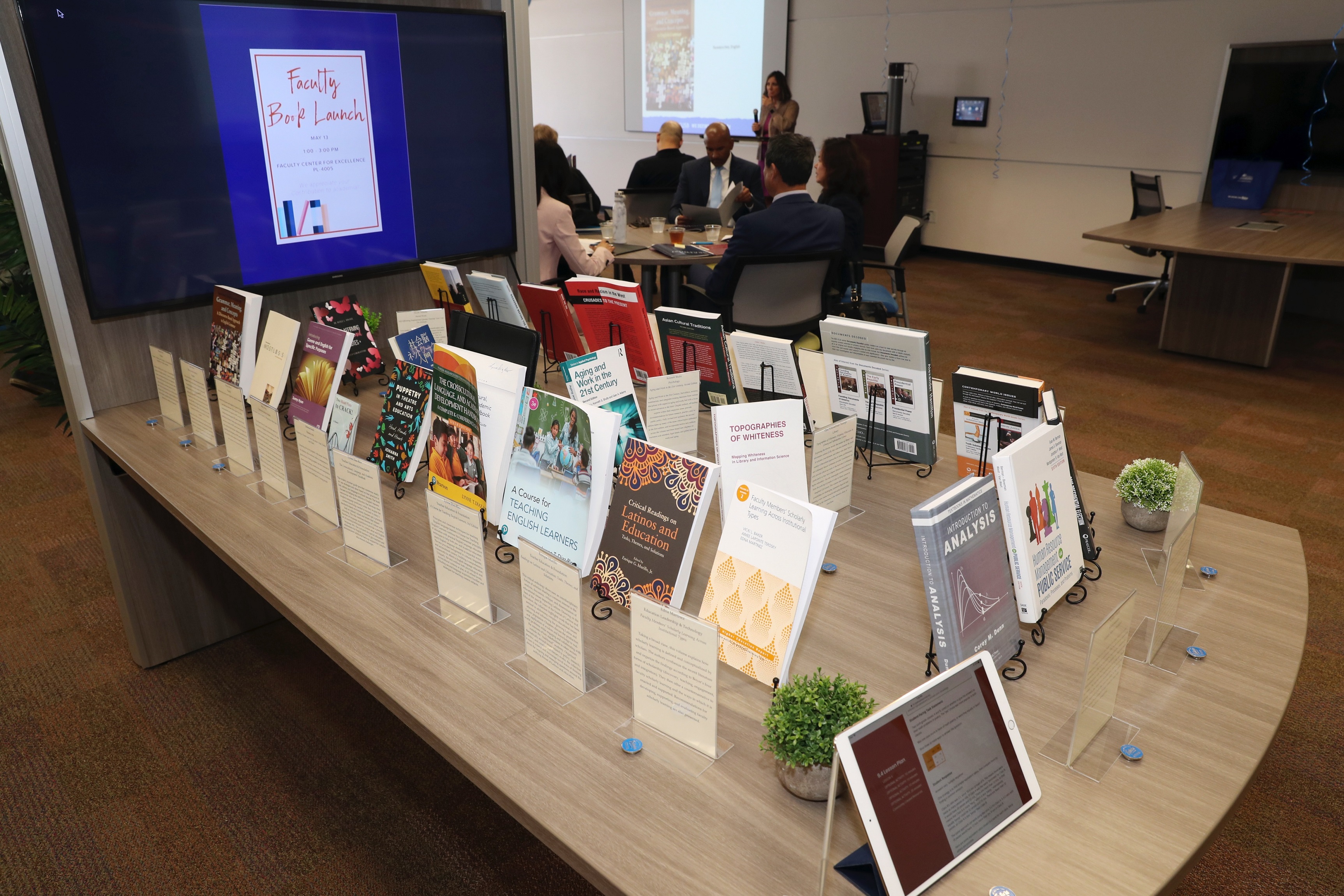 Faculty Book Lunch
The Faculty Center for Excellence hosted the Faculty Book Launch, celebrating the faculty members from various departments on the release of the latest book.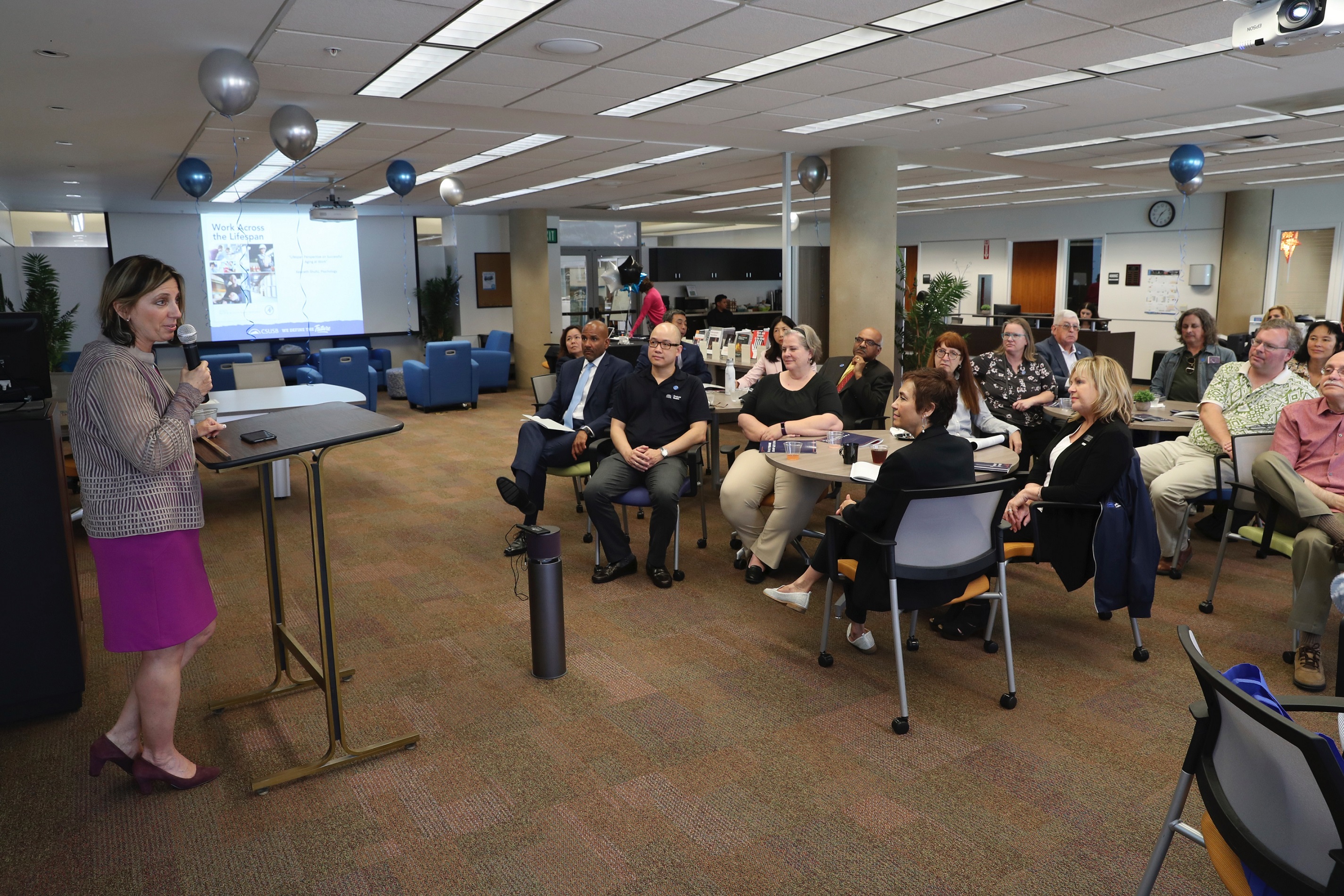 Congratulating Faculty
Deans and Chairs speak at the Faculty Book Launch congratulating the faculty on their recent book publishing. 
Welcome to the Faculty Center for Excellence
The CSUSB Faculty Center for Excellence (FCE) is for faculty to achieve personal and professional goals, research, scholarship, and creative activities; teaching. Using workshops, video presentations, and individualized services, we work with faculty to develop and advance outcomes, processes, and engagement with CSUSB students. Our goal is to provide a warm, friendly, and welcoming environment for faculty, graduate student to host and attend training events, seek professional development, partake in educational activities to collaborate and grow.
Please note that our office is staffed from 8:00 a.m. to 5:00 p.m. Monday through Friday.