Adobe Creative Cloud - All Apps - Pro Edition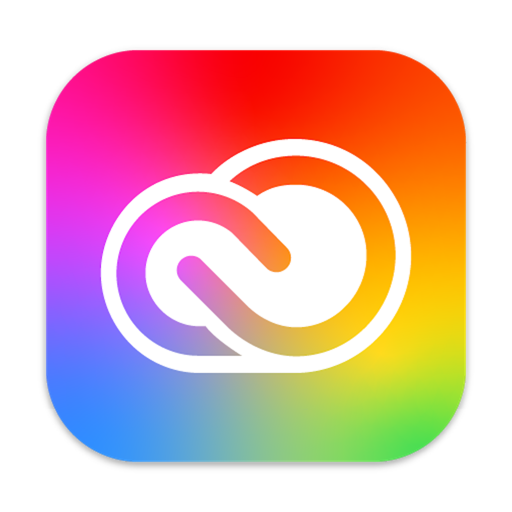 CSUSB offers faculty and staff Adobe Creative Cloud - All Apps - Pro Edition for campus use!  All Faculty and Staff have access to this software.  Adobe Creative Cloud gives users access to a collection of software developed by Adobe for graphic design, video editing, web development, photography, stock images and cloud services. 
To log in, use your CSUSB business email and be sure to choose "Work or School" account.
If you have further questions, please contact the Technology Support Center at 909-537-7677  or email the TSC at support@csusb.edu  
Blackboard Collaborate (Web Conferencing)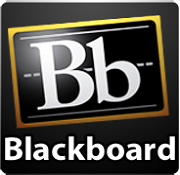 Blackboard Collaborate (formerly known as Elluminate) is a web conferencing system that allows a host (or instructor) to meet, present, and/or collaborate with its audience (or students) synchronously. Blackboard Collaborate also gives the host the ability to record a session and share the session at a later time asynchronously.
Please contact the Academic Technologies & Innovation team at ati@csusb.edu or x77439 if you are interested in using Blackboard Collaborate.
Camtasia
Camtasia provides educators with the perfect solution to easily create videos that motivate students and enhance learning by displaying ideas and knowledge through   visual projects and demo videos. Camtasia screen recording software is smart, quick to learn, and has rich features.
Important! Feel free to contact the TSC if you need any assistance or have questions about accessing any of the TechSmith software products.
WINDOWS USERS - EXTRACT THE ZIP FILE AND THEN CLICK ON CAMTASIA.BAT TO INSTALL
Camtasia for WindowsCamtasia for Mac
ESET AntiVirus Software

(For CSUSB-owned computers - both State and UEC - please use the campus version of ESET.  The following is for personal/home/not-state-owned equipment use only.)
CSUSB students, faculty and staff are eligible to receive a free licensing code and installation of ESET Antivirus Protection on up to three devices. Each device will be protected from viruses, spyware, and malware for one year. ESET Antivirus is great because it eliminates virtually all threats on your PC/Mac to keep documents and private information safe.
What is spyware/malware? 
Malware is software that is intended to damage or disable computer systems, and it will dramatically reduce your PC's productivity and speed. Without antivirus protection, you may be at risk for cybercrime such as identity theft or fraud. Spyware can covertly monitor your every keystroke and send vital personal information to third parties. If you make a purchase online, for example, your credit card information can be stolen and used to make fraudulent charges.
Why do I need ESET Antivirus Software? 
Laptops become susceptible to viruses from file sharing, downloading full movies and simply from browsing the web. While it is generally true that PC's have a higher chance of falling victim to viruses, there are dangerous Mac-oriented malware hazards as well. As a result of being hacked by malware, all saved work on your device may be erased, and personal information may be stolen.
How do I install my ESET software? 
Installing ESET Antivirus is easy! Visit the ESET Website and enter your CSUSB email address. You will receive a validation email and a unique activation key good for one year.
Please note - Your ESET activation key expires one year after installation.  As long as you are affiliated with the university as a student, staff member, or faculty member, you may renew your ESET antivirus for free.  To renew your ESET Antivirus, please visit the ESET Antivirus Download Page and complete the required fields. You will then be emailed a new activation key, good for another year's use.  
Free Azure Resources for Students and Faculty

Azure is a comprehensive set of cloud services that developers and IT professionals use to build, deploy, and manage applications through a global network of datacenters. In cooperation with Azure, CSUSB offers a variety of free resources for both students and staff.  
Student - Imagine: Try Azure App Services, a fully-managed cloud offering that enables you to build and deploy native and web apps in minutes.
Student/Professor - Visual Studio Dev Essentials: Everything you need all in one place, Developer tools, Cloud services, Software, Training and support.
Student/Professor - Microsoft IT Pro Cloud Essentials: Get started with Azure and learn new skills. Azure Essentials can help you take it further. Choose a topic and use the curated set of demo videos, hands-on labs, and product trials to learn about and try Azure at your own pace.
 
Student/Professor - Azure Free Account: Test and deploy enterprise apps, Create custom mobile experiences, & Gain insights from your data.
Professor - Azure for Research: Provides an open, flexible, global platform that supports multiple programming languages, tools, and frameworks.
Classroom - Azure notebooks: Interactive coding, charting libraries for example (Python, R, F, Python3, and more).
Cloud Labs - Azure Hands on Labs: Acquire the cloud skills you would like, at your own pace. Enjoy hands-on learning on your schedule with our free, Self-paced Labs, and keep your cloud knowledge fresh.
Researchers - Hands on Labs: This repo provides training material for researchers and data scientists to learn how Microsoft Azure can help to achieve faster, better and more reproducible research.
Google Docs

Do you need a secure area where you would like to store files in the cloud and be able to share specific documents with your team? How about the ability to have all your documents synced between your work computer, iPad, Android phone and home computer? Look no further! The CSU has made an agreement with Google that allows faculty and staff to have CSU-Google accounts for free! Users are each allocated unlimited storage space with the ability to share and collaborate on documents.
Feel free to contact the Technology Support Center at (909) 537-7677 or support@csusb.edu if you need any assistance or have questions about your CSU-Google account.
How do I login?
Please visit Google Docs and use your Coyote ID with your myCoyote password to login.
JMP Statistical Discovery Software from SAS

JMP Statistical Software is available for instructional use, students, and faculty research at CSUSB. JMP statistical discovery software from SAS is the tool of choice for scientists, engineers and other data explorers in almost every industry and government sector. JMP combines powerful statistics with dynamic graphics, in memory and on the desktop. Interactive and visual, JMP reveals insights that raw tables of numbers or static graphs tend to hide. For more information about JMP please refer to the JMP website. 
Please note, to log in, please enter your email address in the format "coyoteid@csusb.edu" omitting the "coyote" For example, if your Coyote ID is 001234567, then enter 001234567@csusb.edu 
 
Download JMP for WindowsDownload JMP for Mac
NOTE: If your JMP license is past your expiration date, please visit the following article - Renew JMP License
Linkedin Learning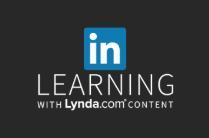 CSUSB now offers to all faculty and staff the ability to view thousands of professional development videos on Linkedin Learning for FREE! Video tutorials can be viewed on your phone, tablet, laptop, and desktop computer 24/7. Learn at your own pace and take the time to learn new skills.
Contact the Technology Support Center at (909) 537-7677 or support@csusb.edu if you need any assistance or have questions regarding Linkedin Learning.
Mathematica

Mathematica is now available to students at CSUSB.
For more than 25 years, Mathematica has defined the state of the art in technical computing—and provided the principal computation environment for millions of innovators, educators, students, and others around the world. Widely admired for both its technical prowess and elegant ease of use, Mathematica provides a single integrated, continually expanding system that covers the breadth and depth of technical computing—and with Mathematica Online, it is now seamlessly available in the cloud through any web browser, as well as natively on all modern desktop systems. 
To download and install the software on University or home devices, please use one of the links below:
Download Mathematica for Faculty and StaffDownload Mathematica for Students
Microsoft Office 365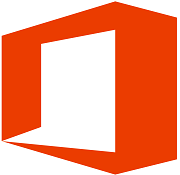 IMPORTANT:
Before attempting to install Microsoft Office, please read this Knowledgebase Article and be sure to follow all directions. 
To install Office 365, login to the Office 365 Portal. You will be asked to enter an email address.  Enter your email address in the following format:
CoyoteID@csusb.edu, (Ex. 001234567@csusb.edu) Do not include "coyote" in the email address. 
Next, press enter and you will be redirected to our Campus Login Page. At this screen, you will login using your Coyote ID Number and password. Once logged in please select the "Install Office" button.
Feel free to contact the Technology Support Center at (909) 537-7677 or support@csusb.edu if you have any questions.
Snagit

Preserve and present any image from your screen with the ultimate screen capture tool. With Snagit's easy-to-use tools, you can quickly create images and videos to give feedback, solve a problem, or show off something cool. Snagit empowers you to communicate efficiently with visuals that give your ideas clarity and help you explain any subject.
Contact the TSC if you need any assistance or have questions about accessing any of the TechSmith software products. The following link will work for both upgrades and new installations.
SPSS Statistics Software

Use IBM SPSS Statistics to solve business and research problems by means of ad hoc analysis, hypothesis testing, geospatial analysis, and predictive analytics.
Zoom Video Conferencing
Collaborating with classmates is a breeze using Zoom, CSUSB's tool for hosting and attending video conferences. In one platform, Zoom allows groups of up to 200 students to host online meetings, conferences, and chats. With Zoom, you can virtually rehearse projects and record meetings to view later. From anywhere, students can meet using their laptop, desktop, and tablet, or smartphone. Zoom is compatible with iOS, Mac, Android, and PCs.