Announcements
CSUSB Adventure Guide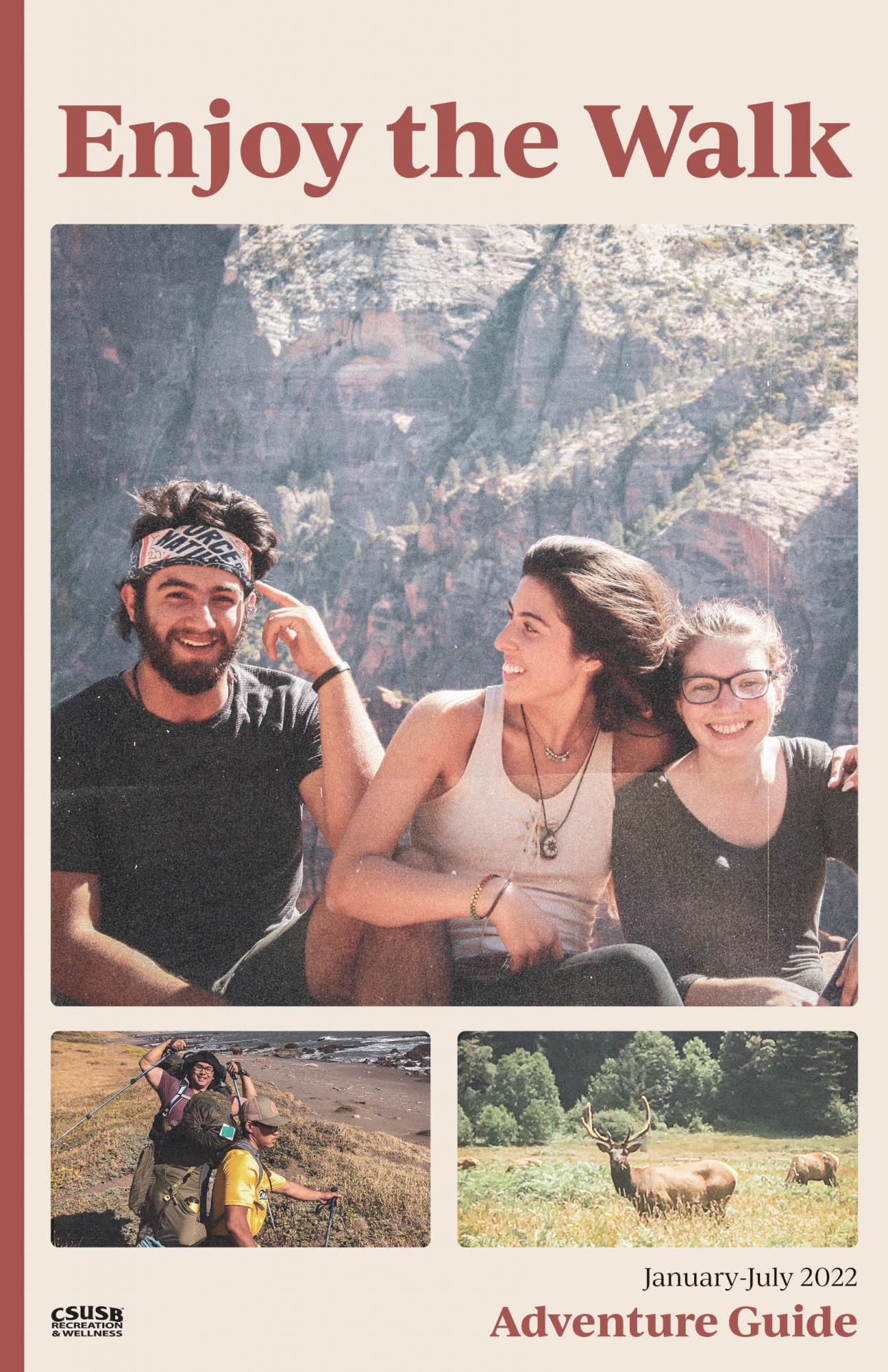 The CSUSB Adventure Guide is Here! Check out all the great adventures we have planned for the Spring semester and beyond! Registration is currently limited to CSUSB Students, Faculty and Staff. Do you want to become a CSUSB Adventure leader and learn to lead these great trips? Check out page 18-19 to learn more. 
          Registration for January - February NOW OPEN! - Filling Fast
          Registration for March trips will open 1/1/22
          Registration for April trips will open on 2/1/22
          Registration for May - July trips will open on 3/1/22
The Student Recreation & Wellness Center and Aquatic center is now open. For more information on our current programs and services, beyond our website information, please visit our Instagram Account at: @csusbrecwell.