Announcements
Ensenada Service Adventure - Spring Break!
Make a difference in the world this spring break! Travel with CSUSB to Ensenada Mexico, a beautiful city on the west coast of Mexico for week of service, learning and exploration. More on our Service Adventure!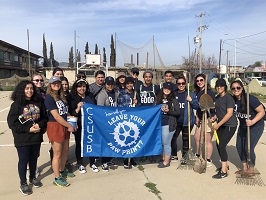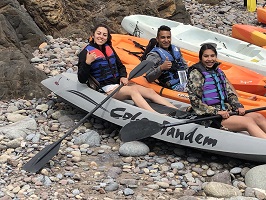 Become a CSUSB Adventure Trip Leader!
Our Winter Adventure Leadership Program (ALP) starts January 31. Participants will be learning both leadership and technical skills in classroom sessions and on outdoors trips. Technical skills include equipment, food preparation, logistics and clothing needs. Leadership topics include decision making, critical thinking, informal interpretation, teaching skills, leadership qualities and styles. Take this opportunity to expand your leadership abilities in the outdoors. This course is required to apply and interview to become a Volunteer CSUSB Adventure Leader. More on the winter ALP training! 
CSUSB Aquatics is HIRING:
Hire a Personal Trainer
Hire a Personal Trainer & Commit To Be Fit In the New Year! Need an extra boost of motivation to reach your fitness/health goals? Hire one of our very own Personal Trainers today! We even offer buddy sessions to students and SRWC members.