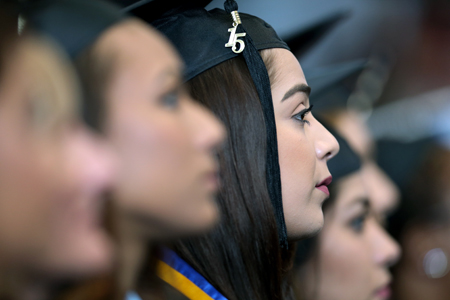 Mission Statement
The Office of the Registrar is committed to helping our students meet their degree objectives. By building positive working relationships with our students and providing quality services, we lead them through their academic careers today for successful professions tomorrow.
"Empowering our students to become tomorrow's professionals."
Records
The function of the records unit consists of many different processes that affect a student's university record. These processes include, name changes, grade discounts for repeated courses, end of term grade postings, readmission from a leave of absence, management of the National Student Exchange program, CSU IntraSystem Visitor/Concurrent Enrollments and CSUSB transcript requests.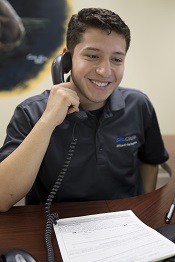 Registration
The function of the registration unit consists of promoting quarterly registration periods, assisting in the registration process, MyCoyote navigation, withdrawal from the university, petitions to add and/or drop, course overload permissions, simultaneous enrollments, and enrollment verifications.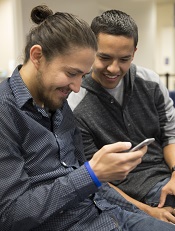 Evaluations
The function of the evaluations unit consists of evaluating graduation requirements, credits from other transfer institutions, concurrent enrollments, change of majors, adding minors, processing certificate program requests and ordering of diplomas. The Transfer and Graduation Counselors (TGC's) of the evaluations unit are available to CSUSB students in a one-on-one setting to answer questions regarding their PAWS reports, graduation checks, concurrent enrollments and other various academic matters.