Welcome from the President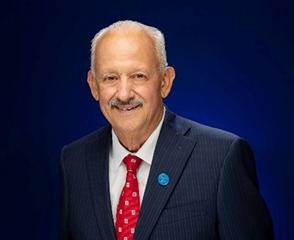 Welcome to the California State University, San Bernardino campus community, where we share a dedication to excellence and student success. On behalf of all of us at CSUSB, thank you for accepting the university's employment offer.
I greatly appreciate the collaborative and collegial nature of the people who work at our San Bernardino and Palm Desert campuses. The university has grown and flourished because of its people, not only because they have the skills, knowledge and potential to elevate the institution, but also because of an exemplary commitment to student success and building a better future for San Bernardino and Riverside counties. It really does take the hard work of everyone at the university for our institution to thrive, and we depend on each member of our team to perform the jobs they are assigned to the best of their abilities.
Know that we are a diverse institution of higher education, officially recognized as both a Minority Serving Institution (MSI) as well as a Hispanic Serving Institution (HSI). Our commitment to the values of diversity, equity and inclusion is not simply a set of words. Instead, we work every day to ensure that these values are structurally embedded in all that we do, so that we can provide a welcoming and supportive environment in which to work.
We hope that you enjoy your employment at Cal State San Bernardino and look forward to all that you will contribute to our institution. We believe that your addition to the CSUSB team will lead to a mutually beneficial and satisfying future for you and the university. Every person plays an essential role in making this university great – every student, every faculty member, every staff member.
Our goal is to provide you with the support and resources you need to perform your job effectively along with opportunities to grow through training and professional development programs. And if you ever have a question or need support, please ask. We have the resources in place to help you be successful.
CSUSB truly is an outstanding place to work and build your career, and it gives me great pleasure to welcome you.
Sincerely,

Tomás D. Morales
President
How to Use This Guide
This virtual employee handbook is broken up into alphabetized tabs that contain pertinent information and links to University services and to assist with your transition to CSU, San Bernardino. Select the menu item you wish to review and click on the (+) symbol to the right of the tab to expand. This content is updated regularly to ensure accurate resources are available to you. If you have any questions about your employment, please contact Human Resources at (909) 537-5138 or hr@csusb.edu.  
Employee Handbook & Resource Guide