California State University, San Bernardino will accept applications for the Spring 2021 term for Associate Degree for Transfer (AA-T/AS-T) and Upper-Division Transfer applicants only.
The Spring 2021 term will be open from August 1 - 31, 2020 via www.calstate.edu/apply 
No late applications will be accepted.
Only non-impacted majors are available to Spring applicants that meet Upper-Division Transfer or Associate Degree for Transfer status. To learn more about transferable units, please visit: www.assist.org for information on ADTs please visit: www.adegreewithaguarantee.com

Impacted majors are excluded from Spring 2021 term applications. Please visit our Impaction Information to view which majors these are.
If you are a Non-Traditional applicant, including non-degree seeking students, returning students, Veterans, AB-540 or other special applicant population, please read more information regarding your application procedures on our Non-degree programs page.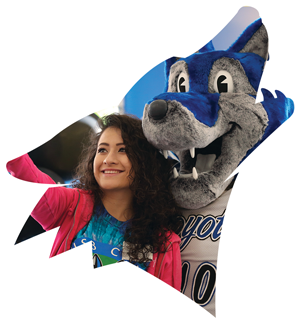 Cal State Apply
All applications to the California State University system campus are submitted through Cal State Apply. Cal State Apply is a resource for gathering information about particular campuses and programs, understanding impaction requirements and for submission of your application.  
When you are ready to complete your application to Cal State San Bernardino through Cal State Apply, be sure to  have the following items on hand.
First Year Student (Freshmen) Application Checklist
Unofficial transcripts
Test scores (SAT, ACT, AP or IB)
Your Social Security number (if applicable)
Your citizenship status
A method of payment
Your parent's citizenship status
Annual income: Your parent's if you are a dependent; your income if you are independent
EOP Applicants Only: Your parent's employment background and two recommendations
Transfer Student Application Checklist
Unofficial transcripts
Your Social Security number (if applicable)
Your citizenship status
A method of payment
Annual income: Your parent's if you are a dependent; your income if you are independent
EOP Applicants Only: Your parent's employment background and two recommendations