New Federal Regulations
In November 2018, the U.S. Department of Education issued a proposal to amend the regulations implementing Title IX of the Education Amendments of 1972. The proposed regulations focused on sexual harassment (including sexual assault) and were intended to replace prior guidance issued by the Federal Government.
The Federal Title IX Rules have now been released and may be viewed via the Department of Education website.
Available Resources
Title IX offers a variety of resources to the CSUSB community. For more information please visit our website.
Why Title IX?
The California State University does not discriminate on the basis of gender, which includes sex and gender identity or expression, or sexual orientation in its education programs or activities. Learn more.
 COVID-19 Important Information
Due to the recent statewide restrictions limiting access to campus to stop the spread of the COVID-19 virus, the Institutional Equity & Compliance Office will continue to operate virtually during normal business hours (Monday-Friday 8:00 a.m. - 5:00 p.m.) via e-mail, phone, Zoom, or other modalities. Upon scheduling an appointment, options will be discussed on which meeting form and format can be best meet your needs while honoring the University's efforts to manage the risk of spreading COVID-19.
Although our campus community is primarily working remotely and transitioning to an alternative modality of instruction, this is a reminder that the CSU Executive Orders 1096 and 1097 are still in effect and employees are still obligated to report Title IX concerns to the Title IX Coordinator. You can file a Title IX report electronically through the http://www.csusb.edu/Institutional-Equity-Compliacne website under "File a Report" or contact the Title IX Coordinator, Cristina Alvarez, at iec@csusb.edu or (909) 537-5669.
From The Executive Director
At California State University, San Bernardino, we take Discrimination, Harassment, Retaliation (DHR), Title IX, sexual misconduct and Whistleblower very seriously. Our goal is to provide the campus community with education, awareness, reporting options and meaningful assistance. We hope to provide you with information on the California State University Executive Orders 1096 & 1097 reporting procedures for DHR and Title IX incidents. Additionally, our goal is to help increase your understanding on what constitutes sexual and interpersonal misconduct, consent, being an effective bystander, and what to do if you or your friend experience sexual or interpersonal misconduct.
This site will provide information on events that continue to bring awareness to, and encourage the prevention of, sexual and interpersonal misconduct at CSUSB. Lastly, the resources given provide a list of available on- and off-campus support to someone who has experienced a DHR and/or Title IX incident.
We invite you to take a few minutes to review our website for information on the resources and programs we offer to assist you. We also invite you stop by the Santos Manuel Student Union, Room 103 at any time to voice questions, comments or concerns.
Statement of Purpose
Institutional Equity and Compliance:
Oversee the DHR, Title IX  and Whistleblower responsibilities on campus by investigating complaints or allegations of sex/gender/sexual orientation discrimination, harassment or retaliation and acts of sexual violence, while using a variety of CSU Executive Orders, complaint processes and policies, as well as raise awareness on campus.
---
The Executive Director and Title IX Coordinator oversees the CSU protocol regarding Title IX, 'a federal law that prohibits discrimination on the basis of sex in an educational institution's academic, educational, extracurricular and athletic activities (both on and off campus).' We follow the Department of Education's Office of Civil Rights guidelines by:
Upholding the university's obligation to respond to sexual harassment, gender harassment and sexual violence
Following CSU policies and complaint procedures
Working with designated CSUSB personnel
Offering resources and remedies for victims
Providing education and training for the campus at large
CSUSB President and ASI President on Title IX and Gender Equity
Title IX Notice of Non-Discrimination on the Basis of Gender or Sex
The California State University does not discriminate on the basis of gender, which includes sex and gender identity or gender expression, or sexual orientation in its education programs or activities.

Title IX of the Education Amendments of 1972, and certain other federal and state laws, prohibit
discrimination on the basis of gender or sexual orientation in employment, as well as in all
education programs and activities operated by the University (both on and off campus), including admissions. The protection against discrimination on the basis of gender or sexual orientation includes sexual harassment, sexual misconduct, and gender based dating and domestic violence and stalking. 
Any person may report sex discrimination, including sexual harassment (whether or not the person reporting is the person alleged to have experienced the conduct that could constitute sex discrimination or sexual harassment), in-person, by mail, by telephone, or by electronic mail, using the contact information listed below for the Title IX Coordinator, or by any other means that results in the Title IX Coordinator receiving the person's verbal or written report. Such a report may be made at any time (including during non-business hours) by using the telephone number or electronic mail address, or by mail to the office address, listed for the Title IX Coordinator.
The following person has been designated to handle inquiries regarding the non-discrimination Policies and Title IX complaints: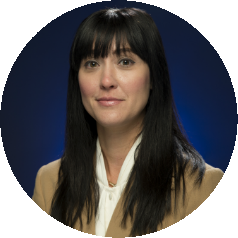 Cristina Alvarez
Executive Director & Title IX Coordinator
SMSU - 103
909-537-5669
cristina.alvarez@csusb.edu
Questions may also be addressed to:

Office for Civil Rights
San Francisco Office
U.S. Department of Education
50 United Nations Plaza
San Francisco, CA 94102
Telephone: (415) 486-5555
Facsimile: (415) 486-5570
Email: OCR.SanFrancisco@ed.gov