2022 Open Enrollment (OE) dates are September 19th - October 14th. 
All Open Enrollment Change requests will be effective January 1, 2023.
To access Open Enrollment Information, click on the link below:
www.calstate.edu/openenrollment
You're invited to a virtual Benefits Fair. Please register here.
Wednesday, October 5, 2022 from 10:00 am to 1:00 pm  
*Employees celebrating Yom Kippur on October 5 are welcome to register for the Northern or Southern Region Virtual Benefit Fair.
 Representatives from CSUSB HR-Benefits and other plans will be there to answer your questions.
The CSUSB Benefits Team will be available for questions and/or assistance to complete your OE Request:
Friday, September 30th: 1-3pm at the

Staff Development Center (PL 1104)
The Standard (Voluntary Insurance for Life, Accident and Critical Illness)
To schedule an individual appointment with a benefits counselor from The Standard, please click here
To view a video about Critical Illness & Accident insurance, please click here
To learn more, please review additional informational documents:
Resources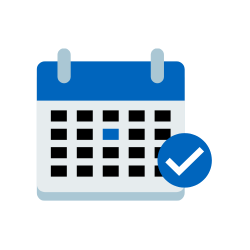 Making Open Enrollment Changes
To make changes, employees must complete a Benefits Worksheet. DO NOT USE THE MYCALPERS SELF SERVICE Health Benefits Plan Enrollment For Active Employees (HBD-12) Form.
To access our Benefits Worksheet, please follow the steps below:
Log in to MyCoyote (for optimal viewing, please use Chrome or Firefox)
Go to My Employment
Go to Benefits Worksheet
Click the "Create New Requests" button
To re-enroll or enroll in a 2023 Dependent Care or Healthcare Reimbursement Account (DCRA/HCRA), complete the Benefits Worksheet and the DCRA/HCRA Form. Save the completed, initialed, signed and dated DCRA/HCRA Form. Upload it to section 7 of the Benefits Worksheet and submit it. 
Please review our Open Enrollment Worksheet Example for step by step instructions on how to fill out your Open Enrollment Worksheet. 
Remember to access the portal on or after September 19th but before close of business on October 14th to request your Open Enrollment change.  This is your once a year opportunity to change your medical or dental plan or make any of the changes listed under Open Enrollment Period.  
Please review the Benefits Worksheet Tutorial for further instructions on completing the electronic Benefits Worksheet.
View Benefits Worksheet Self-Service Tutorial
Note: If you are a new or current CSU Retiree and need more information regarding your open enrollment period, please visit the CSU Retirees Website. All Open Enrollment changes are processed through CalPERS, Chancellor's Office or the company directly.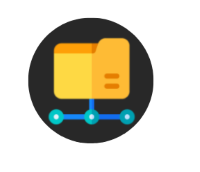 Transferring Personal Information with MoveIt
If you need to send additional personal information (birth certificate, marriage certificate, etc.) after you complete your Benefits Worksheet, follow the instructions below to access MOVEit to securely transmit your information.
MoveIt Instructions
Log in to MyCoyote
Go to Collaborate
Go to MOVEit
Select Send Package
Enter taruiz@csusb.edu in To
Enter Open Enrollment Change in Subject
Add a brief description of what your benefit change is
Upload supporting documentation (marriage or birth certificate, Social Security card, proof of residence, etc.)
Under Options check Delivery Receipts
Click Send