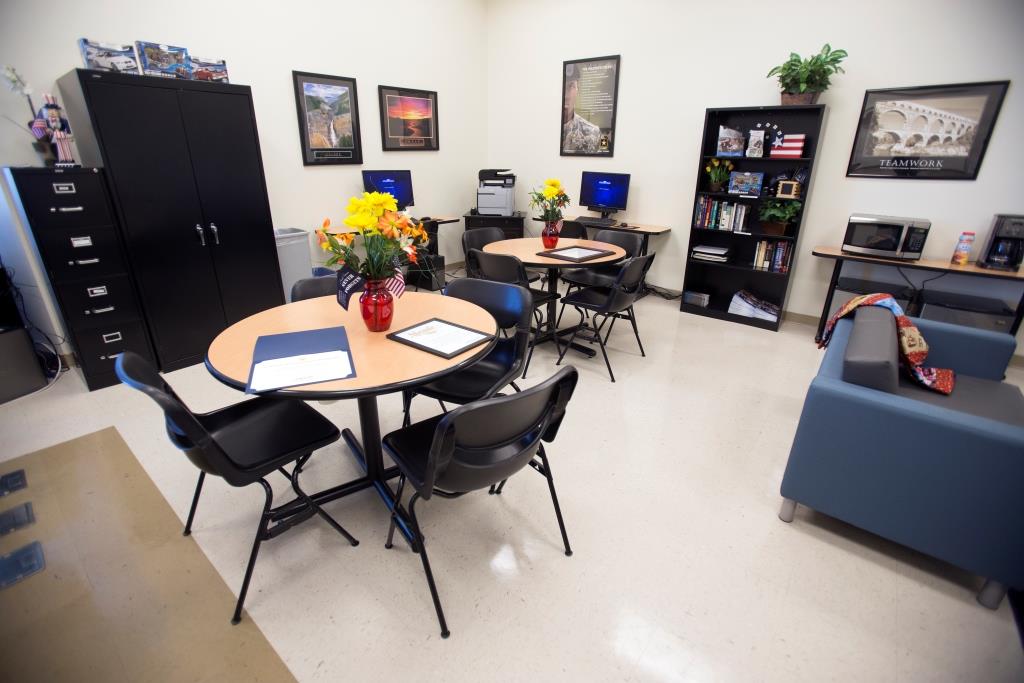 Veterans Success Center at PDC
About Us
The mission of the Palm Desert Campus Veterans Success Center is to provide support services focused on the special needs and requirements of today's military veterans, service members and dependents to assist them in transitioning to the university environment and in achieving their academic and personal development goals. The campus has been recognized as a military friendly school by the Victory Media Group, Military Advanced Education, the Military Times and U.S. Veterans Magazine, placing us as a top university in the nation working with veterans and military affiliated students.
The Veterans Success Center helps facilitate student admissions processes, information regarding military benefits, the start towards a new career path, or resuming uninterrupted education. Dedicated professional staff offer dynamic programs and services that include:
New Student Veteran's Orientation
Computer Center
Complimentary Printing
Free Test-taking Materials
Convenient Access to a Refrigerator and Microwave
Complimentary Arts and Crafts
Veteran Graduation Celebration
SALUTE Veterans National Honor Society
Center Location and Hours
Palm Desert Health Sciences Building, Room 105
Monday- Friday: 9 a.m. to 5 p.m.
Palm Desert Campus Contact:
Phone: 909-537-8129
Email: vsc@csusb.edu
San Bernardino Campus Contacts:
Agustin Ramirez, Veterans Success Center DirectorPhone: 909-537-5195Email: aramirez@csusb.edu
Jaime Espinoza, Veterans Success Center AdvisorPhone: 909-537-7196Email: jespinoza@csusb.eduDeborah Buck, Veterans Success Center Events CoordinatorPhone: 909-537-5195Email: dbuck@csusb.edu 
For more information on veteran benefits, programs, and services available, please visit the Veterans Success Center website.