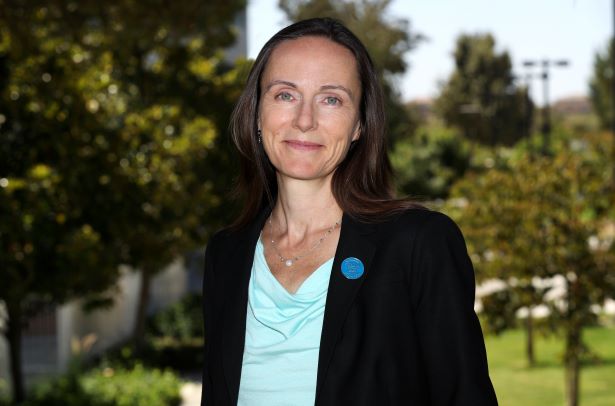 A Message from the PDC Associate Dean
Dear PDC Faculty,
Thank you! Thank you for your dedication to scholarship and to the art of teaching and thank you for your service to the CSUSB Palm Desert Campus (PDC) community. Thank you, most of all, for your invaluable instruction to our valued students. As we are the only public, four- year university in the local area, we would not succeed in offering educational opportunities to the Coachella Valley without your dedication and contributions.
This webpage is meant to help assist you while you are teaching here at PDC. Here you will find our faculty guide, information for your syllabi, campus maps, and information about proctoring. 
One of the things that visitors remark about the Palm Desert Campus when they come to visit is how we work together as family. As an instructor, no matter if you are full-time or part-time, you are a part of this family. My office is here to work with you if you run into issues, have questions, or need assistance regarding anything large or small. Please think of my office as an additional resource to you. Johanna, Jesse, and I are more than willing to assist. I have an open-door policy, and I invite you to come in and say hello if you are ever in the Indian Wells Center. Also, feel to reach out to me directly if you would like to schedule an appointment.
I wish you success this academic year! Happy teaching! Go Yotes!
Anissa Rogers, PhD, MA, MSW, LCSW (she/her/hers)
Associate Dean, Palm Desert Campus
909-537-8170
Teaching Guide
Syllabus Information
Campus Parking Map and Campus Building Map
Proctoring Services
PDC Resources
Fall 2020 Faculty Meetings & Events