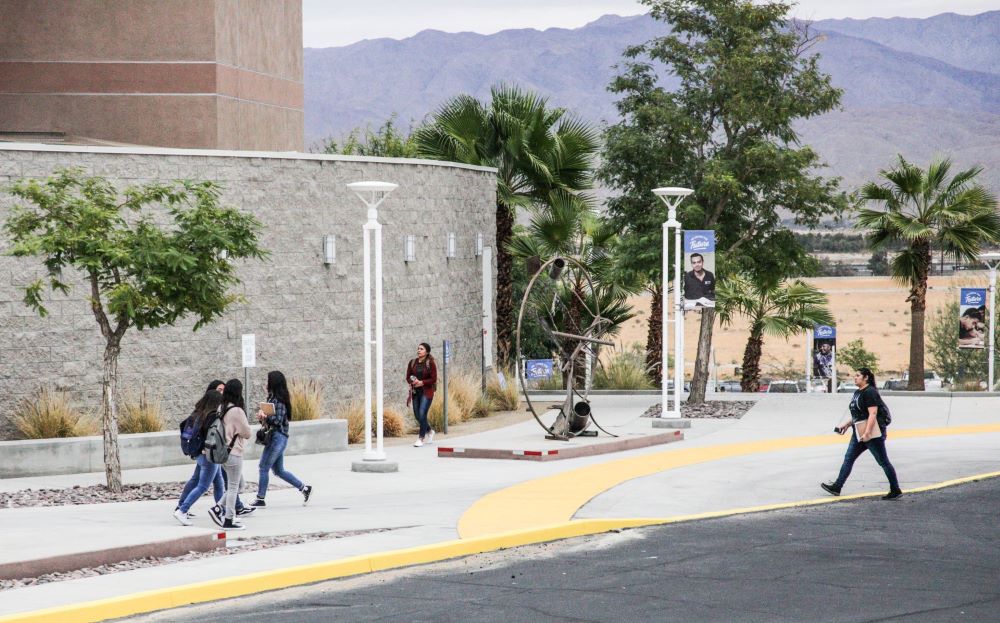 Message from the Dean
(Jan. 5, 2021)
To the CSUSB Palm Desert Campus Community,
When I first began serving as the PDC dean in 2019, It was apparent that PDC needed a new and updated strategic plan. I met with all staff members individually; many expressed that they felt the campus needed a new direction. I also had numerous conversations with community members, primarily those who serve on the Executive Committee of the PDC Advancement Board, and city officials from whom I learned about the needs of our community.
What I found was that we needed to ask two questions:
1. What do we want PDC to look like in 5 years?
2. How can we get there?
In order to initiate the strategic planning process, a planning committee was formed and co-chaired by PDC IT director Patricia Weyand, and PDC Associate Dean Anissa Rogers, and included PDC staff, faculty, students and members of the community. In November, 2020, a draft plan was submitted for review by the PDC Academic Leadership Team.
In the next few months, the PDC strategic planning process will focus on opportunities and specific objectives to meet our ambitious goals. To do this, subcommittees will be formed and tasked with matching specific goals with identified opportunities, pinpoint resources, and enact outcomes with measurable matrixes.
When an organization knows its mission, and at the same time, has a productive plan to accomplish it, they are able to achieve organizational greatness. I hope that PDC's 2020-2025 Strategic Plan will help grow PDC to meet the needs of our students, their families and the community, and enhance the PDC brand as the Coachella Valley's four-year public university.
I am also very thankful to the members of the PDC strategic planning committee for their work and I look forward to their continued contributions to make our goals and plans a reality.
At the CSUSB Palm Desert Campus, We Define the Future!
Jake Zhu, Ph.D.
Dean, CSUSB Palm Desert Campus
View the CSUSB Palm Desert Campus 2020-2025 Strategic Plan subcommittees and their objectives.