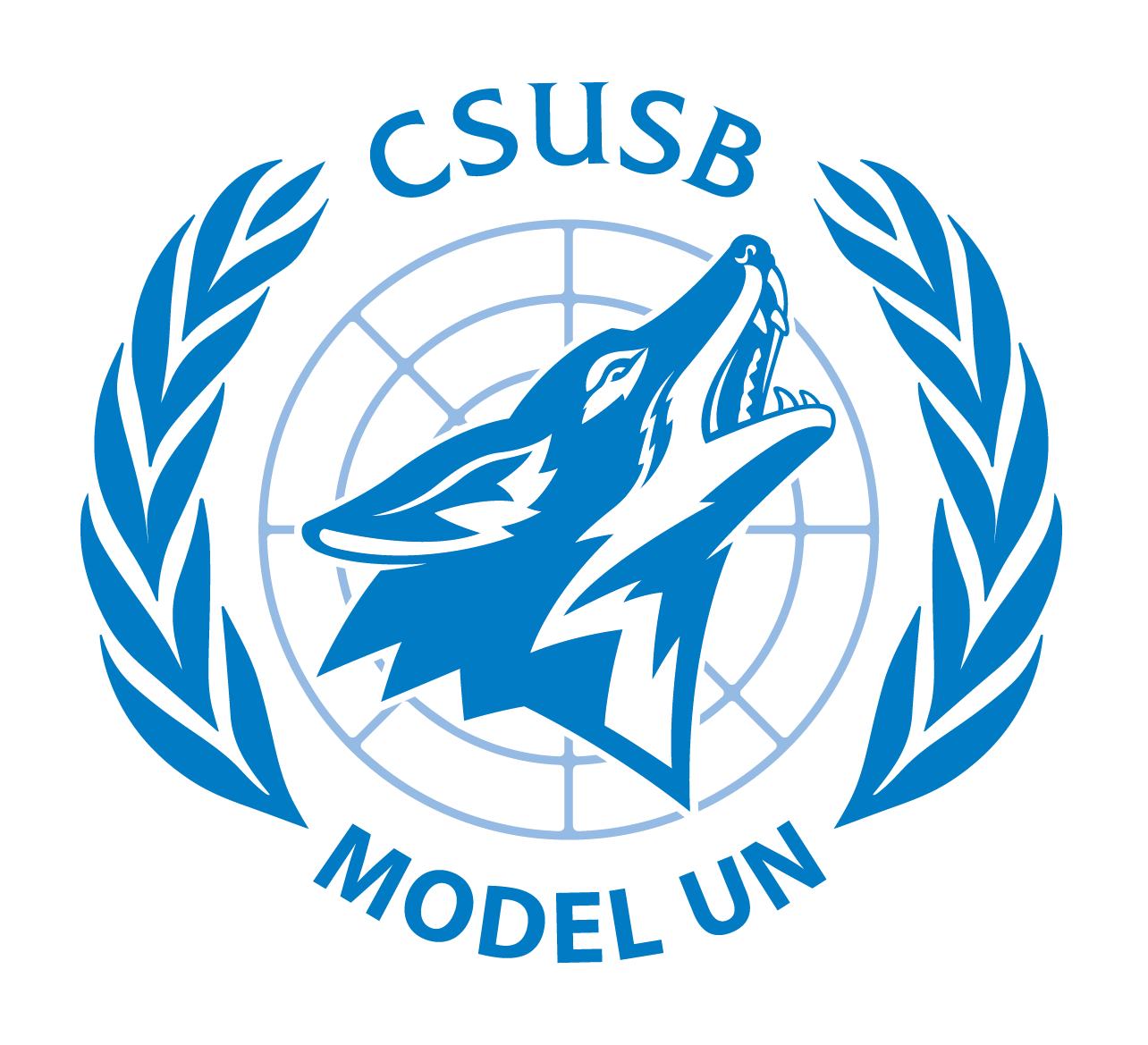 Official seal for the CSUSB Model United Nations Program
CSUSB Model United Nations (CSUSB - MUN)
The GEOG 5756 Model United Nations Practicum (CSUSB - MUN) Spring 2024 is a truly unique class at CSUSB. The CSUSB - MUN fulfill GE requirements, teaches students about international issues, the United Nations and its subsidiary organizations, and how the global community responds to challenges.
This class offers personal growth opportunities such as public speaking, conflict resolution, and diplomatic writing, as well as the chance to make unforgettable connections and lifelong friendships, be in unique places, and have a life-changing experience. The alumni of this program have gone on to success in a variety of fields, including graduate programs, law schools, diplomatic and foreign services, law enforcement, national security, academia, and the private sector.
Academically, this class teaches students about international issues, the numerous and incredible ways the United Nations works on those issues, and how the global community is responding to challenges of the next decade, century, and millennia. The way we do this is by assuming the role of diplomats of one or more countries. Each year the team chooses a country to represent at the National Model UN (NMUN.org) conference. The assigned countries have specific policies and holds specific positions in the United Nations system. Students learn about those positions and how to think, behave, and speak like a diplomat. 
The work is divided into two categories: inside class and outside class work.
Inside class work is practicing the working sessions of the conference and learning about rules of procedure and public speaking. 
Outside class work is doing high-level, scientific, and diplomatic research and writing policy documents. 
The practice time for MUN Practicum is Every Friday from 2 PM to 6 PM. (More than one absent results is dismissal from the team.)
The application for the CSUSB - NMUN New York City is now Open. How to Join.