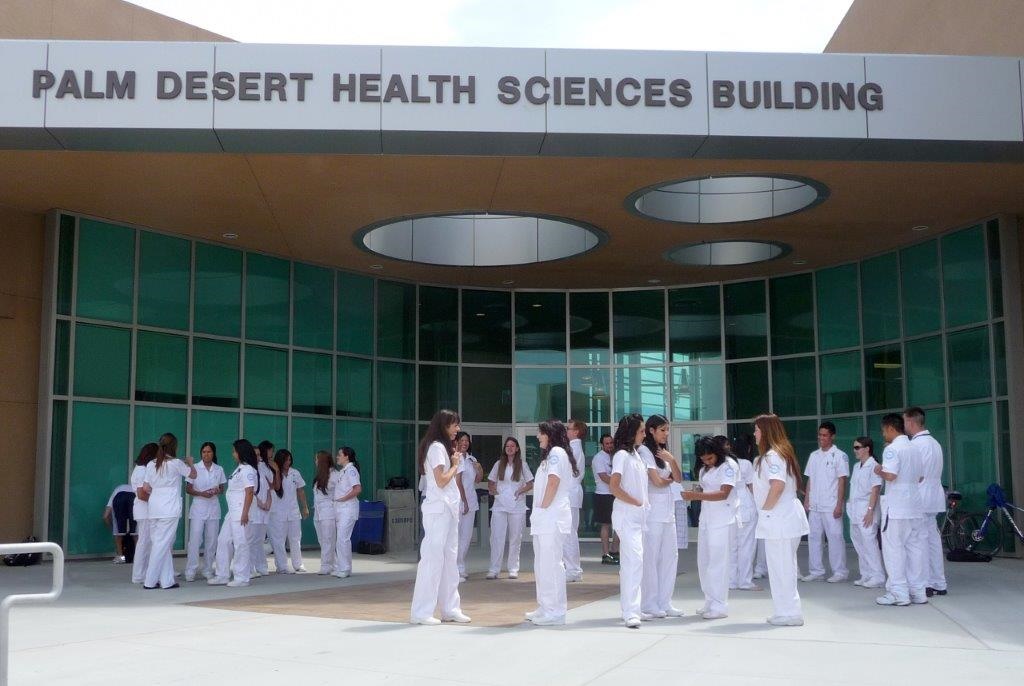 Great Faculty Personalized Attention
Students at the campus experience an intimate atmosphere which lends itself to more faculty/student interaction.
Campus Beauty
The calming atmosphere of the campus allows students to take advantage of all the desert has to offer. The campus is also centrally-located with easy access to many area attractions.
Student Support Services
There are many services available to students such as clubs, the Health Center, the Information Resource Center, and the recently expanded Rancho Mirage Student Center.
State-of-Art Technology
As a student, you are given immediate online access to full-text databases composed of 40,000 different scholarly, professional, and popular publications, on every topic, and most dating from 1980 to the present. You have instant access to the text of millions of articles and newspapers, reference resources, and a digital book collection provides you with thousands of full-text books, all with online, off-campus access.
Professions with the Future
The Coachella Valley is growing, which means there will be more jobs available in the near future. The CSUSB Palm Desert Campus, with its many programs and majors, will provide you with the necessary skills and education to prepare you for your future career.
Here are a few more reasons directly from PDC students:
"It's affordable"

"It's close to home, family and friends"

"It's a small campus which allows for small classes and more interaction with faculty"

"It has the program I want and I can complete my four-year degree here in the Coachella Valley"

"I wanted to start a new career"

"It's a public school with a private school feel"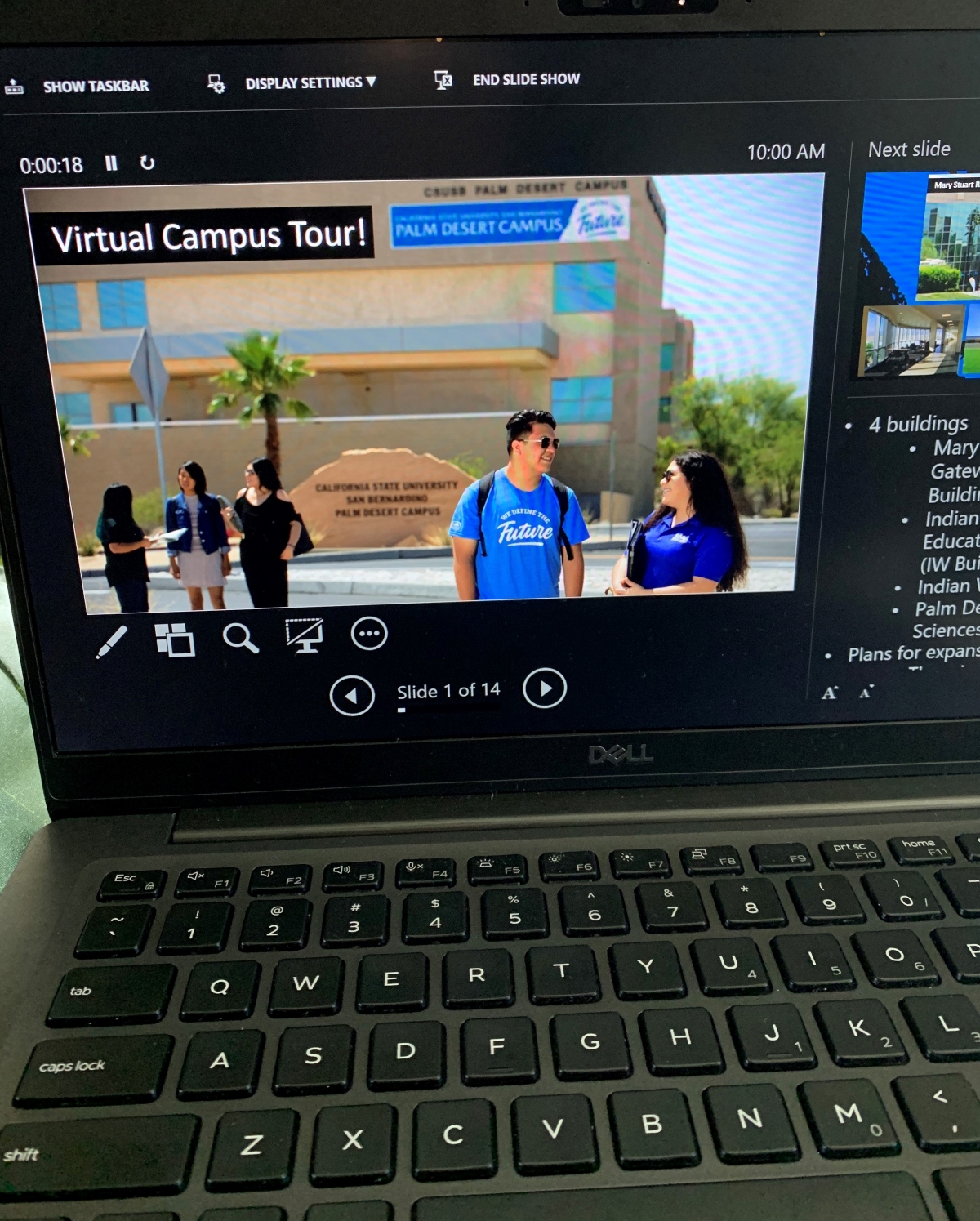 Virtual Campus Tours
Schedule Your Virtual Campus Tour Today!
Our campus is an inspiring community of students, faculty and staff. We are a leader in higher education, driving a positive change not only in our students, but in our local and global communities.
Whether you're just beginning your college search or have already been admitted to CSUSB's Palm Desert Campus, visiting campus will provide you with insights you simply can't get through word-of-mouth exchanges, view books or websites.