The CSUSB Palm Desert Campus continues to grow and thrive. With campus growth comes the need for additional faculty members, who play an important role in enhancing academics and elevating the student experience.
Please welcome some of the newer full-time, tenure-track faculty members at PDC! 

Sarah Dunn is joining the CSUSB Kinesiology Department as an associate professor for the Palm Desert Campus. Her areas of scholarly expertise are in the early mechanisms for disease risk in young adults which include: inflammation, metabolic dysfunction, adiposity and vagal insensitivity. More specifically, she is interested in how lifestyle interventions, incorporating healthy nutritional choices and physical activity (high intensity interval exercise) prevent disease and the comorbidities associated. Sarah obtained her graduate degrees from the University of New South Wales and the University of Sydney, both in Australia, and prior to that she completed her bachelor's degree at Pepperdine University in Malibu, California. She has taught a variety of courses in kinesiology and her publications represent her interest in the exercise sciences. In her spare time, she enjoys hanging out with her husband and two daughters and is currently working on improving her golf game. She says that she is excited to be at the Palm Desert Campus and joining the CSUSB community.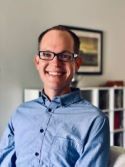 After double-majoring in history and religious studies at Humboldt State University, Michael Karp earned an M.A. and a Ph.D. in history from Saint Louis University. He studies the social and environmental history of the American West. His current book project, "Landscapes of Labor Strife: California, Capitalism, and the Pacific World," examines how the spread of global capitalism violently reordered labor patterns and social relations in northwestern California. Since earning his Ph.D., Michael has taught in a variety of settings, including an independent middle school, public high schools, dual enrollment programs and community colleges and universities. As an educator and resident of the Coachella Valley, he says that he is honored to be joining CSUSB's Palm Desert Campus. "I am excited to be working with our students and the larger community and I look forward to helping our program and campus grow."

Younglee Kim has been active in nursing as a Registered Nurse (RN), educator and researcher since 1993. Her first nursing education and career started in Seoul, South Korea. Then she completed an MSN (Nurse Educator) from CSUSB in 2009 and a Ph.D. in nursing (Women's Health) from Azusa Pacific University in 2014. She has taught undergraduate and graduate nursing courses at CSUSB since 2015. Her research interests focus on maternal-child health, community/public health, nursing education and global health issues in diverse cultural backgrounds. She has participated in various events for Coachella Valley community health and mentors undergraduate and graduate students in research and nursing presentations.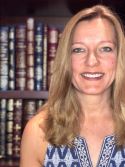 Lisa Looney is an associate professor in the Department of Psychology. Her research work includes examining development and behavior within educational contexts, with an emphasis on motivational constructs as they relate to teachers and students. While much of her research has focused on development, motivation and self-processes of teachers in PK-12 settings, her areas of inquiry have also expanded to include examination of these constructs both within faculty at institutions of higher education and with parents. She is also interested in organizational culture and its role in motivation. Looney received a Ph.D. from the University of Maryland in human development, specializing in educational psychology, and she earned a master's degree in child development from Michigan State University.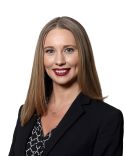 Michelle Russen brings 10 years of hospitality experience to the classroom including restaurant management, event management, human resources, and hospitality leadership consulting. She received her doctor of philosophy degree in hospitality administration from the University of Houston and her master of science degree in hospitality management from the University of South Florida. Prior to joining CSUSB as an assistant professor, she taught undergraduate courses at the University of Houston Conrad N. Hilton College and the Art Institutes of Houston, including human resource management for hospitality, hospitality organizational behavior, food and beverage operations, and hospitality marketing. She hopes to continue building connections with the hospitality industry to improve the landscape for both business and employees through guiding future leaders toward success and researching pertinent topics.