Welcome
Technology Support Center (TSC) at Palm Desert Campus is the one-stop shop for support, information, and consultation of all technology-related matters. On a 24/7 basis, the technology support center provides the university with effective, timely, and consistent responses to technology support needs.    
The TSC at Palm Desert Campus is located in the Rogers Gateway Building RG-103. 
Our hours are Monday - Friday 8:30 am to 5:00 pm or by appointment. 
Meet the technology support team.
Call 909-537-7677 for immediate service or open a ticket support@csusb.edu.
Our Services
The TSC at Palm Desert Campus is the issuer of Coyote OneCard, the official CSUSB identification card. We provide students, faculty, and staff assistance and training on campus resources such as myCoyote, Canvas, campus email systems, Google G Suite, Office 365. We also assist with desktop support and provide access to many campus-licensed software.
NGSC Classroom Support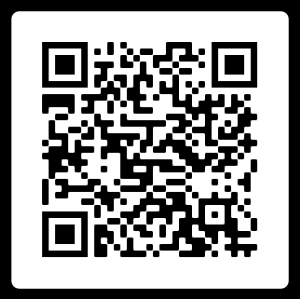 Next Generation Smart Classroom: CSUSB Information Technology Services is currently upgrading all 280 classrooms on the San Bernardino and Palm Desert campuses with state-of-the-art audio-visual communication equipment. Our purpose is to facilitate faculty's excellent teaching in whichever mode they choose, including co-synchronous mode - that is, simultaneously teaching on-site students face-to-face and remote synchronous students connected via Zoom.
Faculty Training Available
If you're new to campus or just need training on our classroom equipment or zoom collaboration software, do not hesitate to contact us.  We'll gladly set-up an appointment at the earliest convenience.  
NGSC Equipment
The NGSC's new equipment was chosen and configured with the pedagogical priorities of helping in-classroom faculty stay aware of the remote students Zooming into the class session and of engaging both on-site and remote students. Each NGSC will have:
Ceiling mounted Aver pan-tilt-zoom camera 
Extron control panel to control the AV equipment, including four preset Aver camera angles
Bi-amp microphone array
Dell 24" widescreen touchscreen monitor
Webcam mounted by gooseneck on the instructor podium
Epson video projector and projection screen
Ceiling-mounted audio speakers
Additional Service Information
Accessible Technology Services - ATI is a department within Information Technology Services. Our highly qualified and experienced specialists design inclusive, pedagogically sound, and technology-enhanced environments that empower faculty to achieve their instructional goals.
Coyote OneCard - The Coyote OneCard is your student identification throughout campus. Your OneCard is not just an ID, it also functions as a: Meal Card – If you live in the dorms and are on a meal plan; Library Card – Library access number located on back of card; Fitness Card – For access to the Rec Sports Center; Medical Card – For access to Student Health Center services; Debit/Print Card – Add money using Coyote Cash and your OneCard becomes a purchasing/printing card.
Vital and Expanded Technologies Initiative (VETI) - The Vital and Expanded Technologies Initiative will be allocated in a manner beneficial to all students by providing them with technology experiences that: Enhance the technological resources at California State University, San Bernardino to support student success; Broaden/enhance the quality of the academic experience through the use of technology in support of the curriculum; Provide additional student access to technological resources and equipment needed in support of instruction; Maintain and enhance the technological competency of students as it relates to their academic endeavors.