The Veterans Success Center hosts a variety of service related events throughout the academic year. Events are displayed on a semester basis and are regularly updated to reflect future dates. If you would like to be on our VSC list serve please email us at vsc@csusb.edu. 
Veterans Graduation Celebration
When: November 18, 2022
Location: Santos Manuel Student Union North - Conference Center B
Time: 5:30 P.M. – 7:30 P.M.
For more information on attending or volunteering, visit our dedicated Veterans Graduation Page.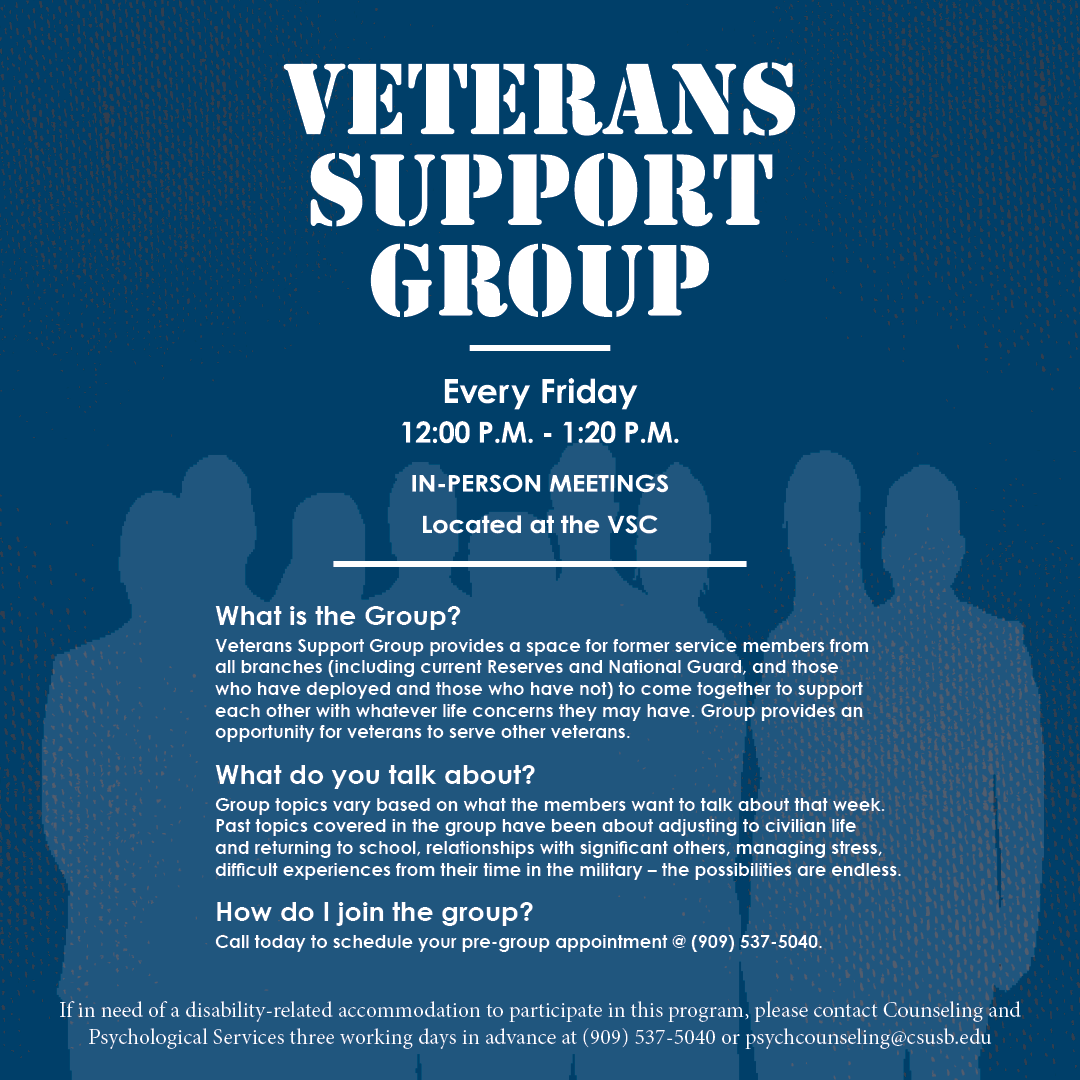 Veterans Support Group
Every Friday | 12 P.M. - 1:20 P.M.
In-Person Meetings | Located at the VSC
What is the Group?
Veterans Support Group provides a space for former service members from all branches (including current Reserves and National Guard, and those who have deployed and those who have not) to come together to support each other with whatever life concerns they may have. Group provides an opportunity for veterans to serve other veterans.
What do you talk about?
Group topics vary based on what the members want to talk about that week. Past topics covered in the group have been about adjusting to civilian life and returning to school, relationships with significant others, managing stress, difficult experiences from their time in the military – the possibilities are endless.
How do I join the group?
Call today to schedule your pre-group appointment @ (909) 537-5040.
If in need of a disability-related accommodation to participate in this program, please contact Counseling and Psychological Services three working days in advance at (909) 537-5040 or psychcounseling@csusb.edu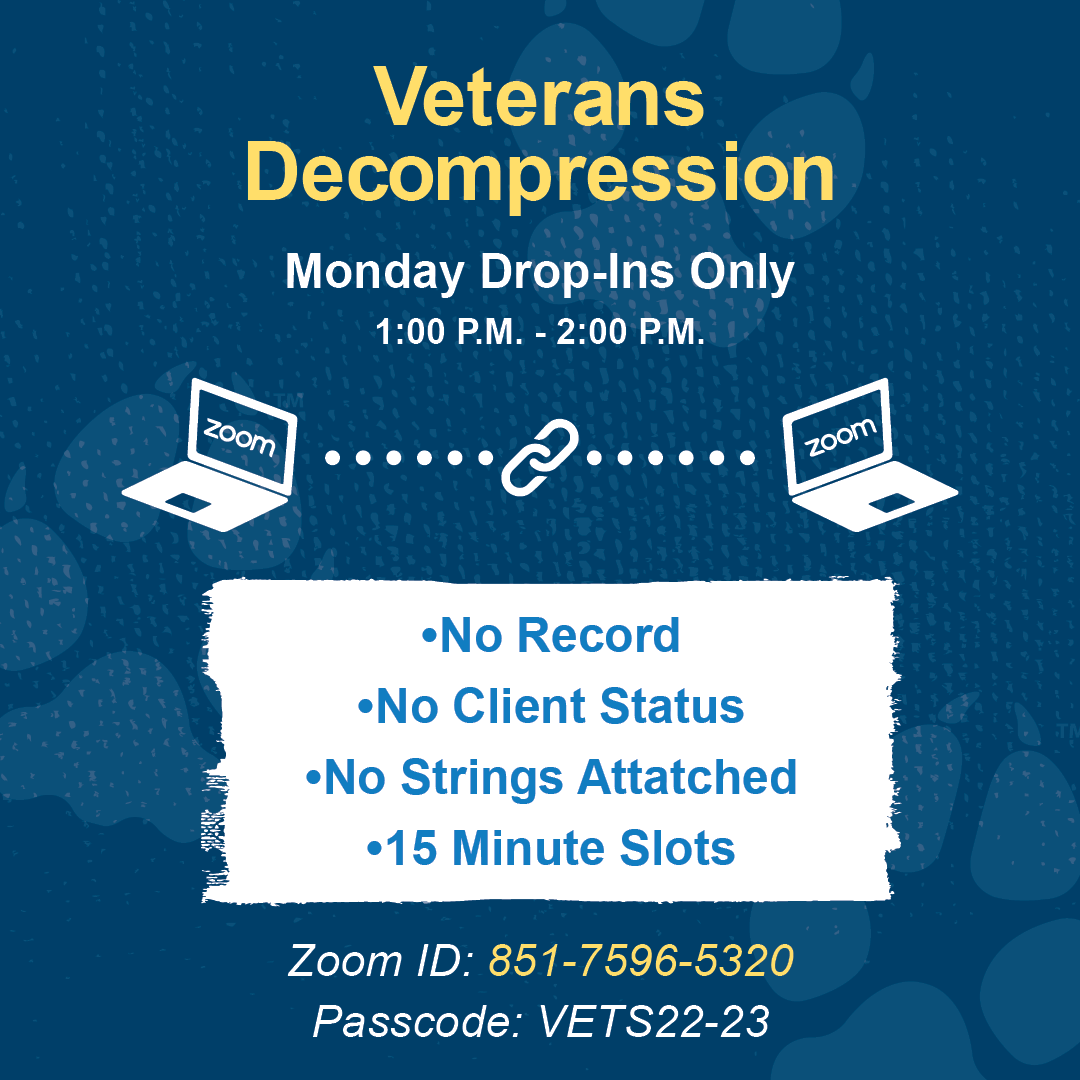 Veterans Decompression Sessions
Monday Drop-Ins Only
12 P.M. - 1:20 P.M.
No Record
No Client Status
No Strings Attatched
15 Minute Slots
Zoom Meeting ID: 851-7596-5320
Passcode: VETS22-23
Image Pending
VSC x Rec Center Collab
We are collaborating with the Recreation & Wellness Center in November.
More Details coming soon...