Quarter to Semester Conversion (Q2S)
Developed by the Office of Graduate Studies, the CSU San Bernardino Quarter to Semester Conversion Graduate Student Handbook addresses common questions about the university's transition from a quarter system to a semester system.  Graduate students should meet with their academic advisor or graduate program coordinator for advising.
Coyote Graduate Student Guidebook
Developed by the Office of Graduate Studies, our graduate student handbook, The Coyote Graduate Student Guidebook, is a compendium of campus resources and university policies pertaining to graduate students. Print copies are available in the Office of Graduate Studies.
2022-2023 Coyote Graduate Student Guidebook
Graduate Writing Center
Writing consultants at the CSUSB Graduate Writing Center work one-on-one with graduate students who wish to improve and refine their compositions. Writing consultants help with clarity, structure, grammar, citations, and all aspects of the writing process. The Graduate Writing Center is located in the College of Education, room 311. Please visit their website or more information and to schedule an appointment.
Laptop Check Out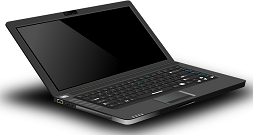 Students can now borrow a laptop from the Office of Student Research! This service is made possible by the Vital Technology Initiative (VTI) Grant.
To check out a laptop, please contact the Office of Student Research in College of Education 357; please bring your Coyote OneCard (CSUSB student ID card). Laptops can be checked out for an entire term.
For more information, call the Office of Student Research at (909) 537-3177.
You @ CSUSB | Be Well Yotes
What is You @ CSUSB?
Enhancing your wellness starts with YOU! Our new wellness tool, You @ CSUSB is here to help you through your wellness journey with interactive assessments and goal setting strategies to help you navigate your college experience.
Technology Resources for Students
Obershaw DEN CSUSB Food Pantry
The Obershaw DEN is an on-campus food pantry for students facing food insecurity. It provides meals and hygiene products to currently enrolled CSUSB students in need, as well as referrals to other services. Students must present their Coyote One ID Card when visiting the DEN; confidentiality is maintained at all times.
Campus Life
There are numerous way for students to get involved on campus. On the Campus Life webpage you will find multiple links and resources available to you.
Undocumented Student Success Center
The DREAMers Resource and Success Center serves the undocumented student population on campus. It provides information on immigration, AB 540, employment opportunities, legal referral, available funding, and much more. The resource center is located in the Santos Manuel Student Union, room 120-B.
Pfau Library
The Pfau Library offers valuable tools for conducting more effective research, managing sources and creating citations. Many of the library's workshops are tailored to graduate students; these include Basic Research, Advanced Research, and the Zotero citation management tool. The list of online tutorials includes tips on using the library, choosing a research topic, and online searching. The library's website also houses a long list of Library Guides. The Guides can be organized by discipline, and can help direct your research and answer questions specific to your program. They also contain more general information such as how to write a literature review, and handy citation guides for APA and MLA. Take the time to explore the Pfau Library's website and familiarize yourself with all it has to offer.
Title IX Office
The Title IX Office oversees implementation of Title IX on campus, and implements the End Sexual Violence Training and addresses complaints about sexual misconduct and harassment. Title IX prohibits discrimination on the basis of gender or sexual orientation in employment, as well as in all education programs and activities operated by the University (both on and off campus).
Student Health Center
The Student Health Center provides first aid and outpatient medical services to all enrolled students. Services include basic health care, physicals, and vaccinations. The staff includes doctors, physician assistants, nurse practitioners, nurses, medical assistants, and a pharmacist. The Center is open Monday through Friday.
Counseling and Psychological Services
Counseling and Psychological Services (CAPS) offers counseling to all enrolled CSUSB students. Some issues commonly addressed by CAPS include anxiety, relationships, drug and alcohol abuse, personal trauma, or loss of a loved one.
CARE Team
The CARE (Campus Assessment, Response and Education) Team provides assessment, support and resources to at-risk individuals. The CARE Team should be contacted about individuals who may be exhibiting behaviors of concern in relation to their personal, physical or emotional wellbeing, or who are behaving in a manner that is intimidating, disruptive, aggressive or violent. The CARE team is also able to provide referrals for other resources and support.
Services to Students with Disabilities
The Office of Services to Students with Disabilities (SSD) is committed to providing eligible students accommodations that ensure equal access to learning and equal opportunity for academic success. Services include notetaking, on-campus transportation, exam accommodations, and class aides. Please contact SSD for a consultation and to learn more about the services they offer.
Office of Student Research
The Office of Student Research (OSR) provides opportunities and resources for conducting research and other scholarly and creative activities. Student and faculty grants, student workshops, the OSR Journal of Student Research, and the annual CSUSB Student Research Symposium are just a few of the assets OSR has to offer.