Welcome, Future Coyotes!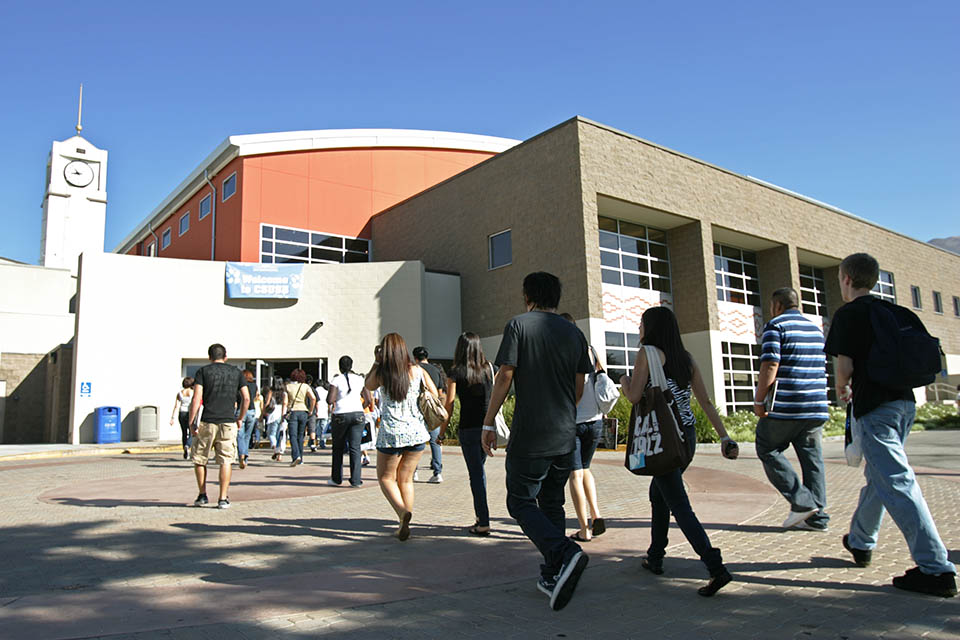 As a Hispanic Serving Institution positioned in Southern California's bustling Inland Empire, CSUSB values diversity and the unique perspectives, backgrounds, and experiences that shape our graduate student community. Our holistic approach to CSUSB graduate admissions opens doors for talented individuals from many walks of life. Please reach out to us if you have any questions about our programs, admissions processes, and finding your place in the pack.
Explore Graduate Education at CSUSB: Learn more about our campus and all we have to offer! If you're unsure of which program is right for you, reach out to Erma Cross, our graduate recruiter, or attend an upcoming information session.
View CSUSB Graduate Degrees and Department Contacts: We offer more than 40 different master's degrees, a doctorate in education, and a wide range of teaching and advanced credentials. Our Degrees and Department Contacts page includes each program's admission requirements, deadlines, and contact information.
Learn How to Apply to CSUSB Graduate Programs: View basic admission requirements, the application process, helpful tutorials, or sign up to attend a Cal State Apply application workshop.
Contacts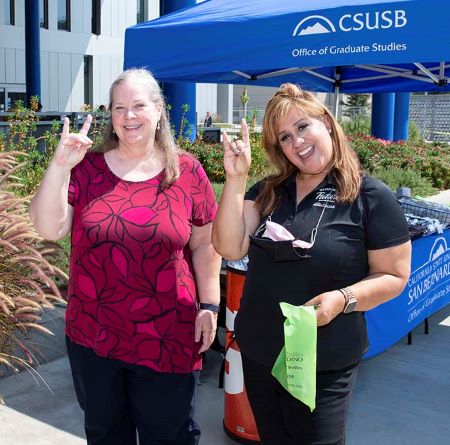 For information about CSUSB graduate programs, contact Graduate Outreach and Recruitment, Erma Cross: (909) 537-5058; recruitment@csusb.edu 
For Cal State Apply workshops and application assistance, contact Graduate Resource Specialist April Lane: (909) 537-7381; alane@csusb.edu 
For questions about the status of your application, contact Graduate Admissions Evaluator Cecilia Farmer: (909) 537-5058; gradadmissions@csusb.edu