Upcoming Graduate School Fairs and Drop-in Sessions
Join us at an upcoming recruitment fair or drop-in session!  Our Graduate Studies team participates in graduate school fairs and information sessions at universities throughout southern California and CSUSB. We hope to see you there!
Taco Tuesday Drop-In Sessions
No RSVP is required! Come engage with staff, find answers to your questions, and learn more about upcoming events. Zoom in from 1:30 pm  - 2:30 pm.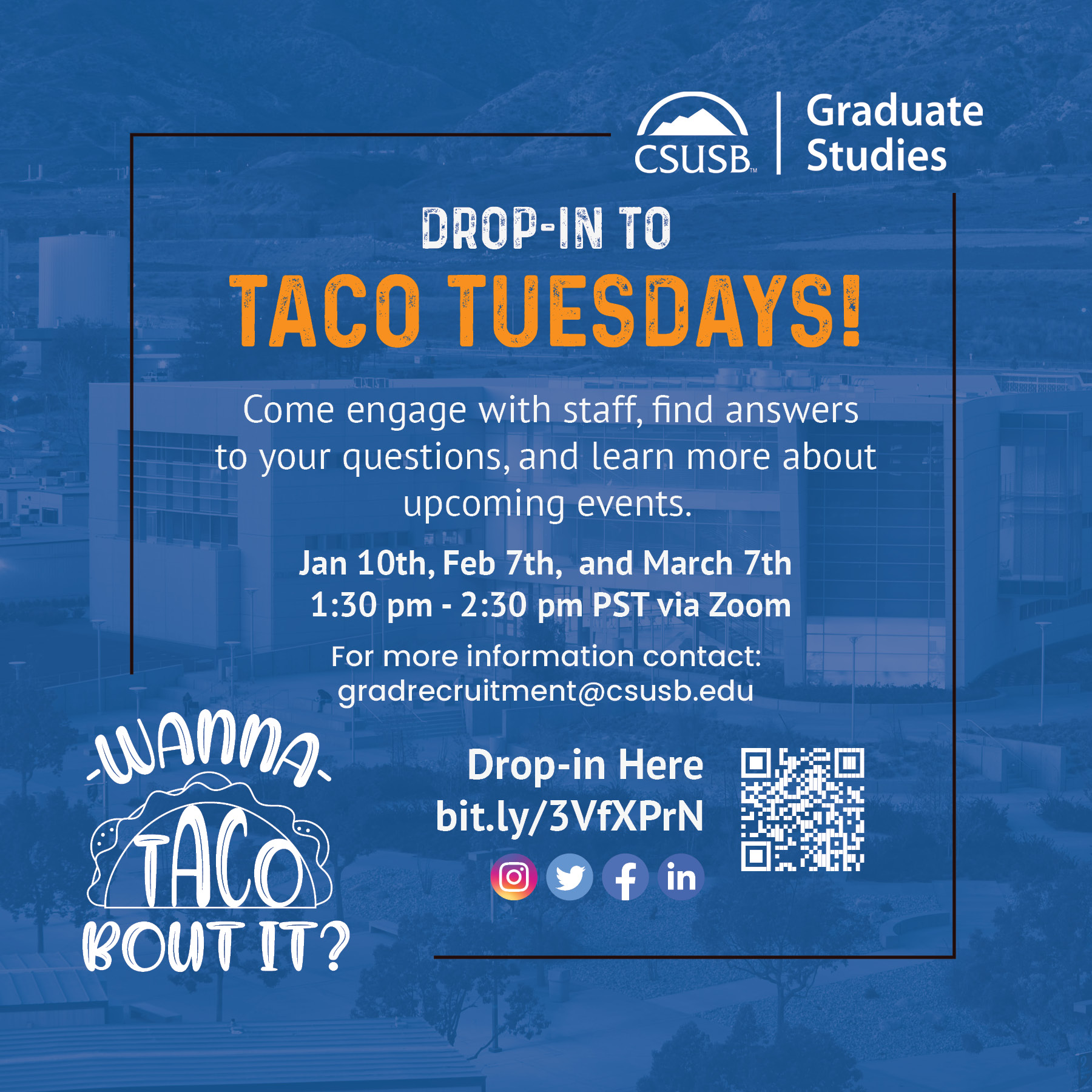 Tea Time Thursday Drop-In Sessions
Learn more about graduate programs at CSUSB at our casual tea-time chat session. See the home page calendar for dates or scan the QR code below.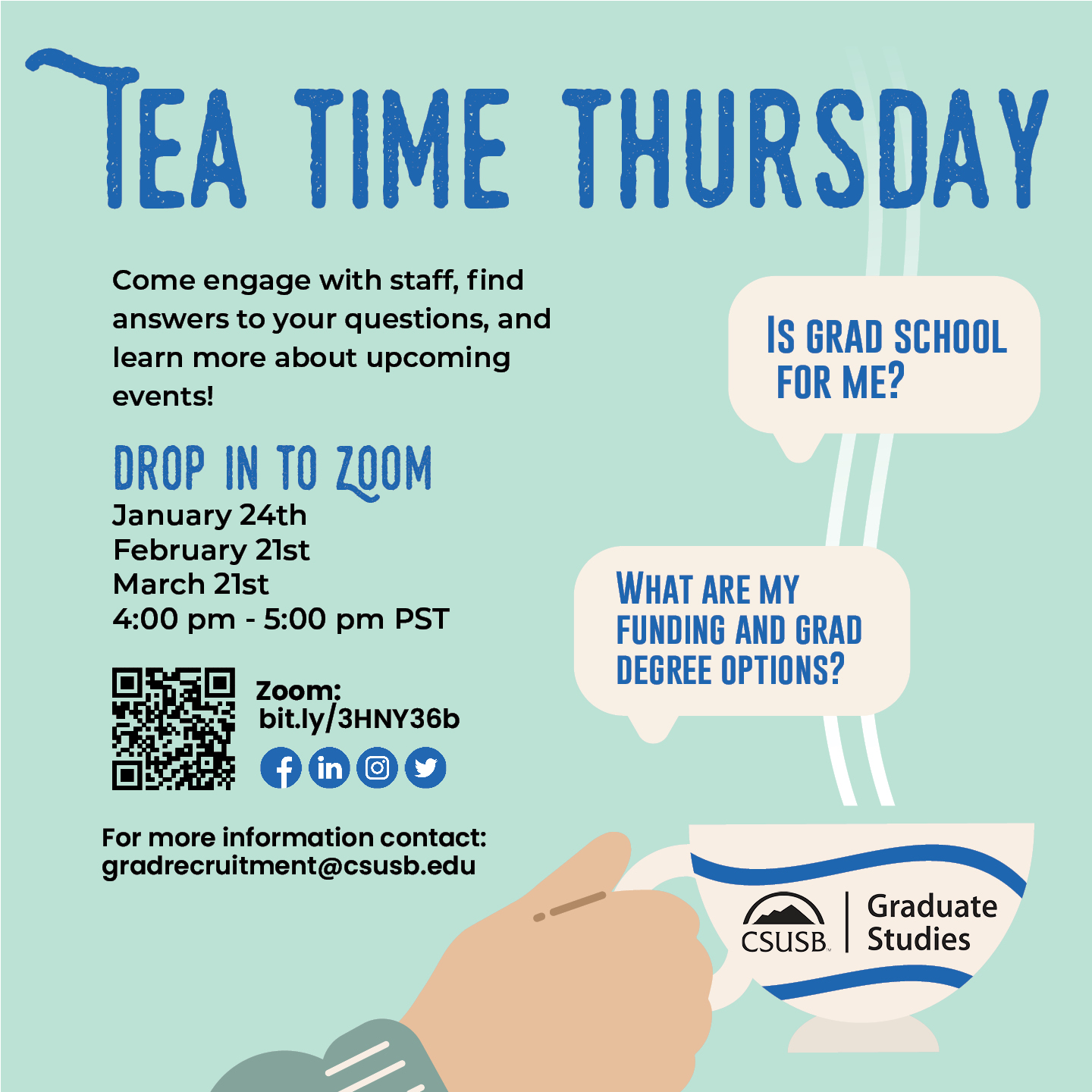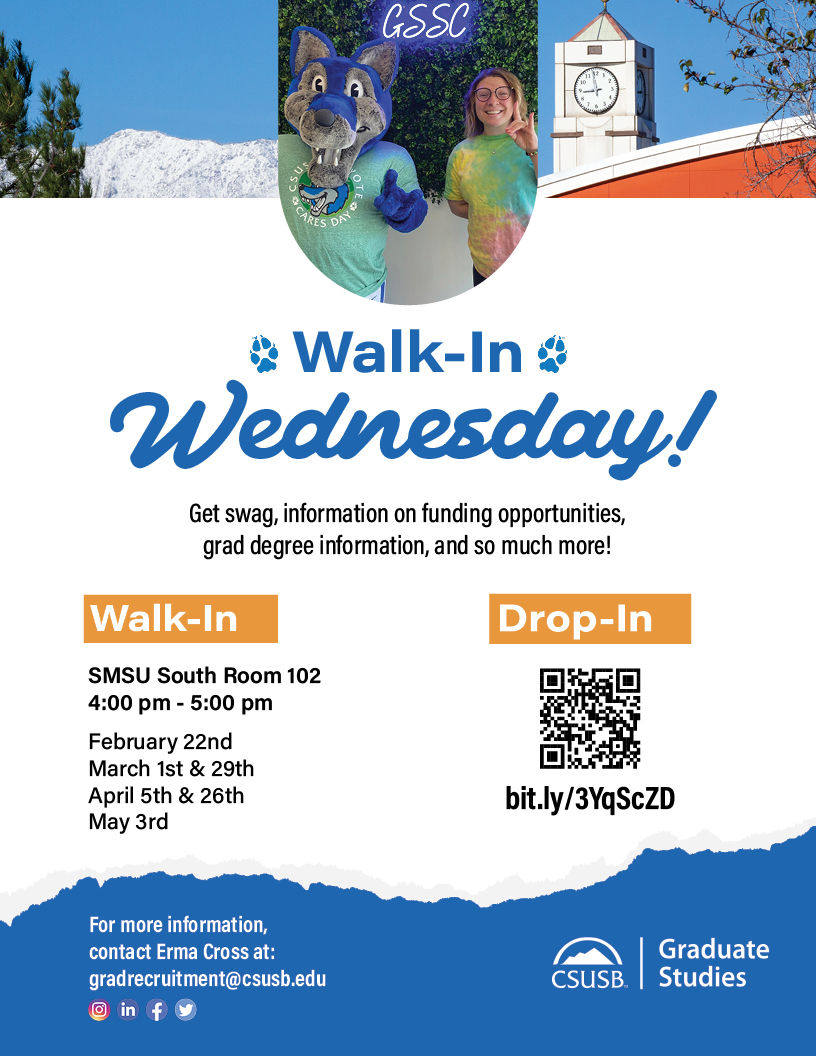 Walk-In Wednesday Drop-In Sessions at GSSC
Get swag, information on funding opportunities, grad degree information, and so much more!
Walk-In Location
Graduate Student Success Center
SMSU South, Room  102
4:00 pm  – 5:00 pm
March 1st & 29th
April 5th and 26th
May 3rd
Virtual: Scan QR code on flyer