Thesis Boot Camp
Two full days of intensive workshops on goal setting, research integrity, organizing research and sources, formatting, dedicated writing time, and more!
Boot Camp Date and Time: March 25 and 26, 2021,  9:00 am – 4:30 pm, via Zoom
Writing Accountability Sessions
Keep the ball rolling with weekly writing sessions with peers and a writing coach! 
Date and Time: See Agenda.  Held at a time convenient to you! (all sessions via Zoom)
Attendees Earn a ScholarWorks Fee Waiver! 
The ScholarWorks archiving fee is waived for students who complete the boot camp and all accountability workshops.
Space is limited. Apply today!  Apply Now
Open to graduate students writing a thesis, project, or dissertation.
Hosted by the Office of Graduate Studies and the Graduate Writing Center. Funding provided by SSI.  
---
Submission and Review Process Workshops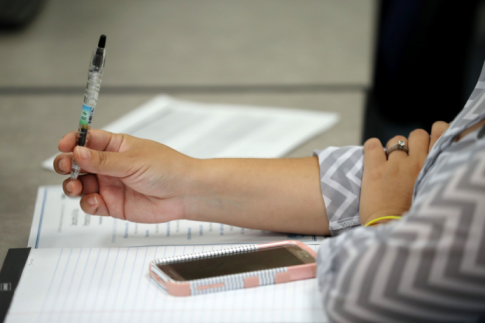 These workshops will describe the electronic submission and review process, required forms, deadlines, and general formatting requirements. We will also review using Turnitin.com.  A question and answer period will follow. 
Spring Semester 2021
Tuesday, February 23rd, 5:00 – 6:00 pm via Zoom
Wednesday, February 24th, 12:00 – 1:00 pm via Zoom
Formatting Workshops
Need help learning to use the Graduate Studies formatting template? Get help in this hands-on workshop that takes you through the template step-by-step. 
Spring Semester 2021
Wednesday, March 10th, 12:00 – 1:00 pm via Zoom
Thursday, March 11th, 5:00 – 6:00 pm via Zoom
Graduate Research Workshops
Presented by the Pfau Library
The Pfau Library offers a wide array of workshops to help you hone your research skills. Below is a short list of their many offerings. Please check the library workshop calendar for a complete list, dates, and locations, and to register.
Zotero: Citation Management Made Free and Fun
Introduction to OneSearch
Maximize your Full Text Retrieval
Library Research for Graduate Students
Conducting a Literature Review
Critical Information Literacy for Graduate Teaching Assistants  
.