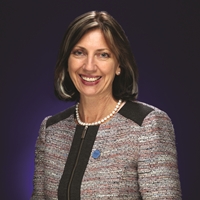 Associate Provost for Academic Research and Dean of Graduate Studies
Dr. Dorota Huizinga
Dorota.Huizinga@csusb.edu
About: Dr. Dorota Huizinga, Associate Provost for Academic Research and Dean of Graduate Studies, joins CSUSB by way of Cal State Dominguez Hills, where she served as Dean of Graduate Studies and Academic Research. Prior to that, she served in a variety of leadership roles at Cal State Fullerton, including five years as Associate Dean of the College of Engineering and Computer Science, three years as WASC accreditation liaison officer, five years as Associate Vice President for Graduate Programs and Research and one year as Director of Special Projects.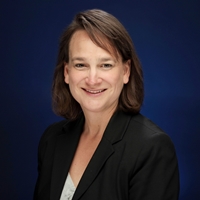 Faculty Director of Graduate Studies
Dr. Caroline Vickers
cvickers@csusb.edu

About: Dr. Caroline Vickers is CSUSB Faculty Director of Graduate Studies and Professor of English with a specialization in Applied Linguistics. In addition, she has served as the chair of the CSUSB Institutional Review Board and as a graduate coordinator for the M.A. in English Composition.