Step by Step Instructions
Step 1
Please go to the ITS software page and install ESET antivirus. Click the GET ESET Antivirus button.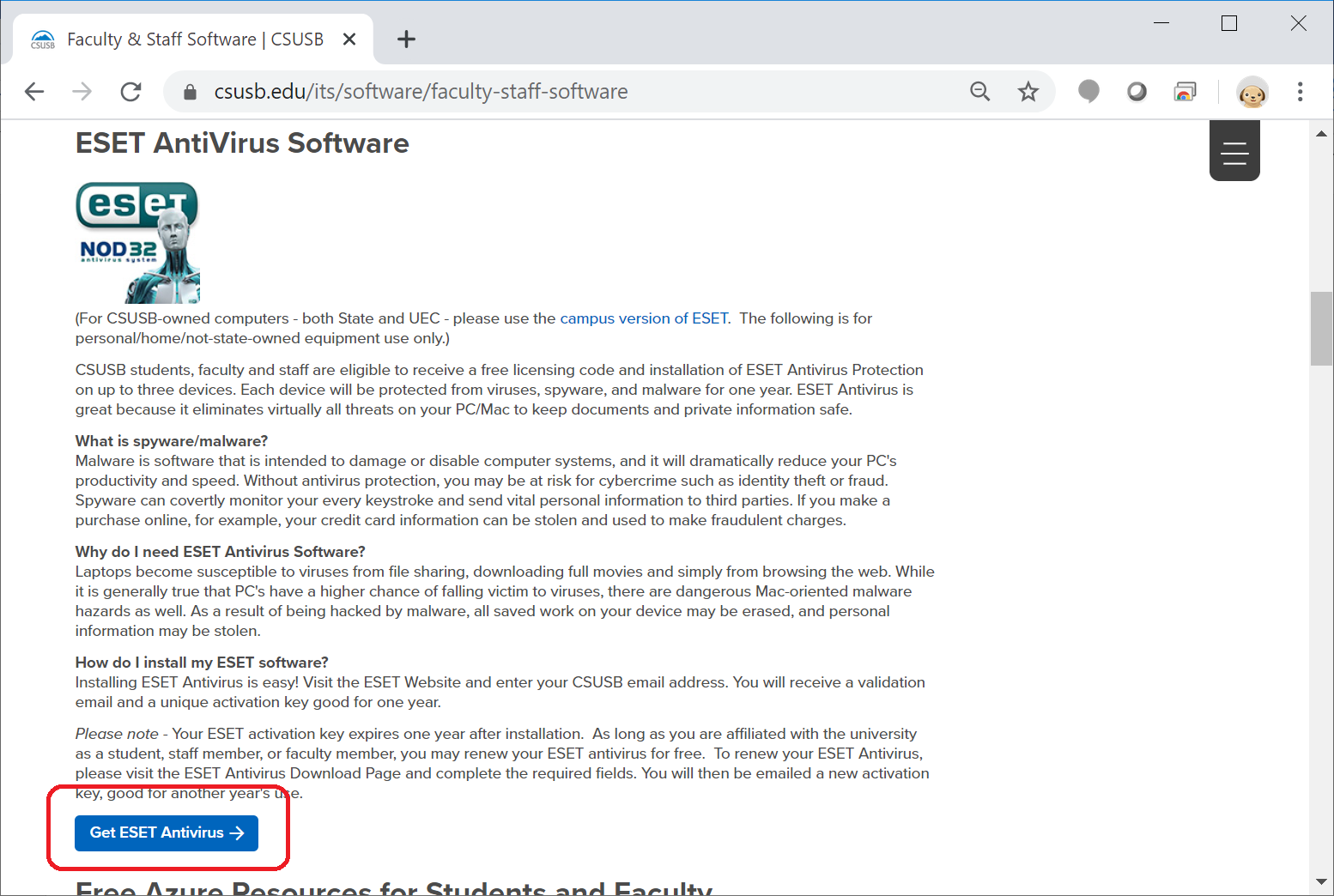 Step 2 
This applies to every person not using a campus computer.  Your campus computers come with this software installed by default.  Working from a personal computer comes with a host of potential security issues.  This is step 1 to securing your personal computer.
Fill out the form on the ESET website, select whether or not you want the Windows or Mac version of the software and then click the SUBMIT button.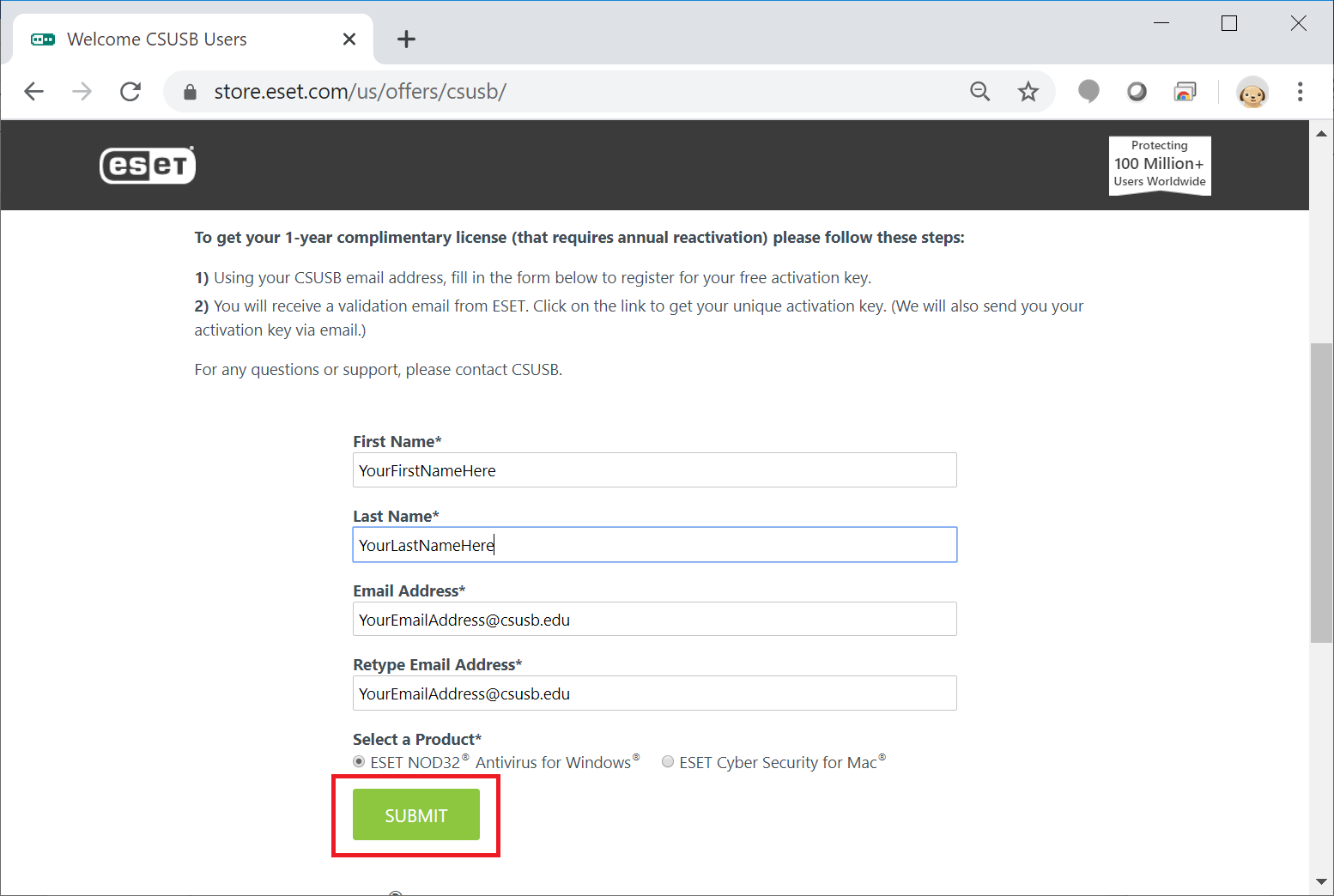 Step 3
You will receive an email from ESET with a link to download and install the antivirus software. 
Click the ESET link to open the download page for the software.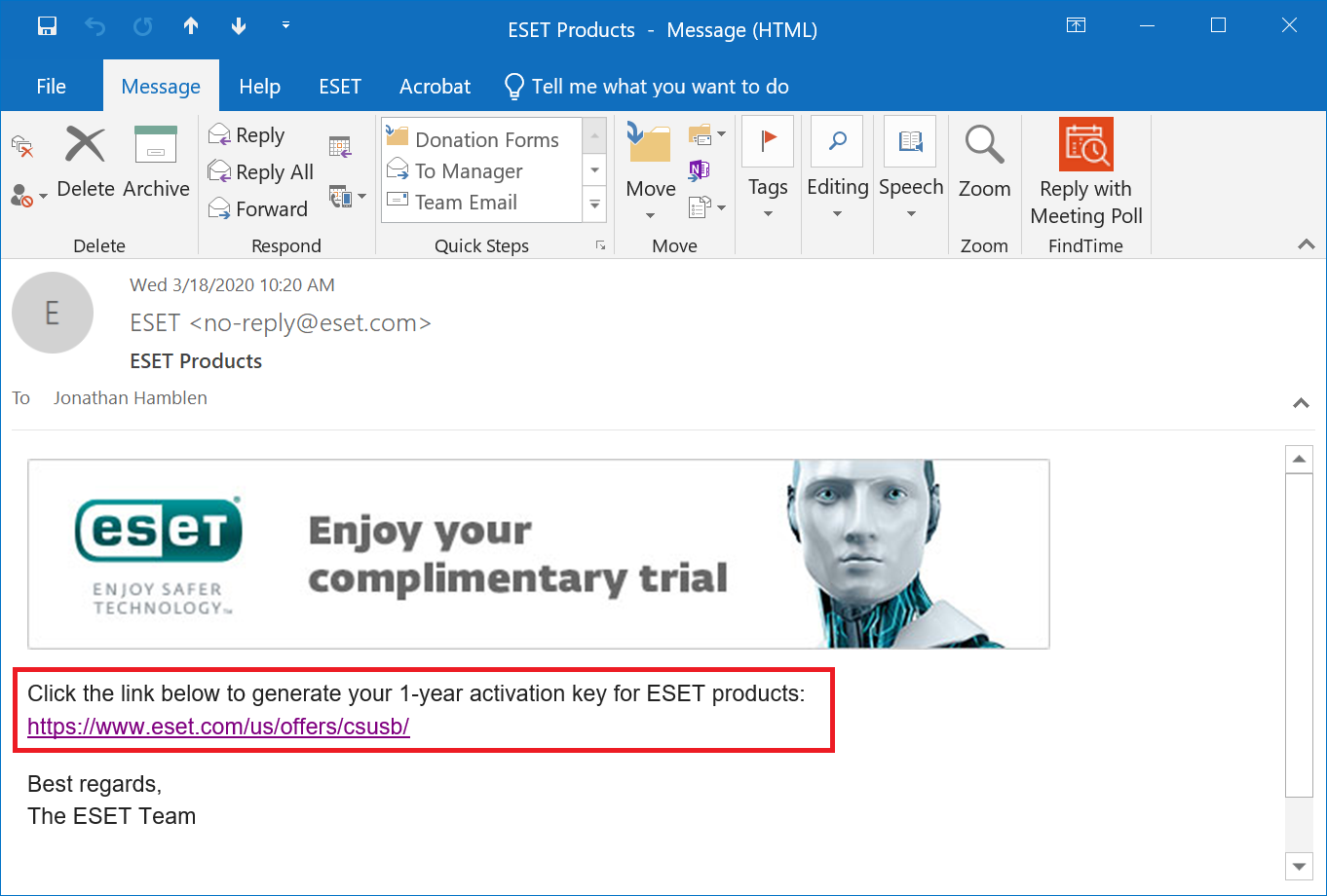 Step 4
Click on the 32/64-BIT LIVE INSTALLER button.  The ESET Installation file will begin downloading.
Note: This button / process might be slightly different if you're going through the Mac installation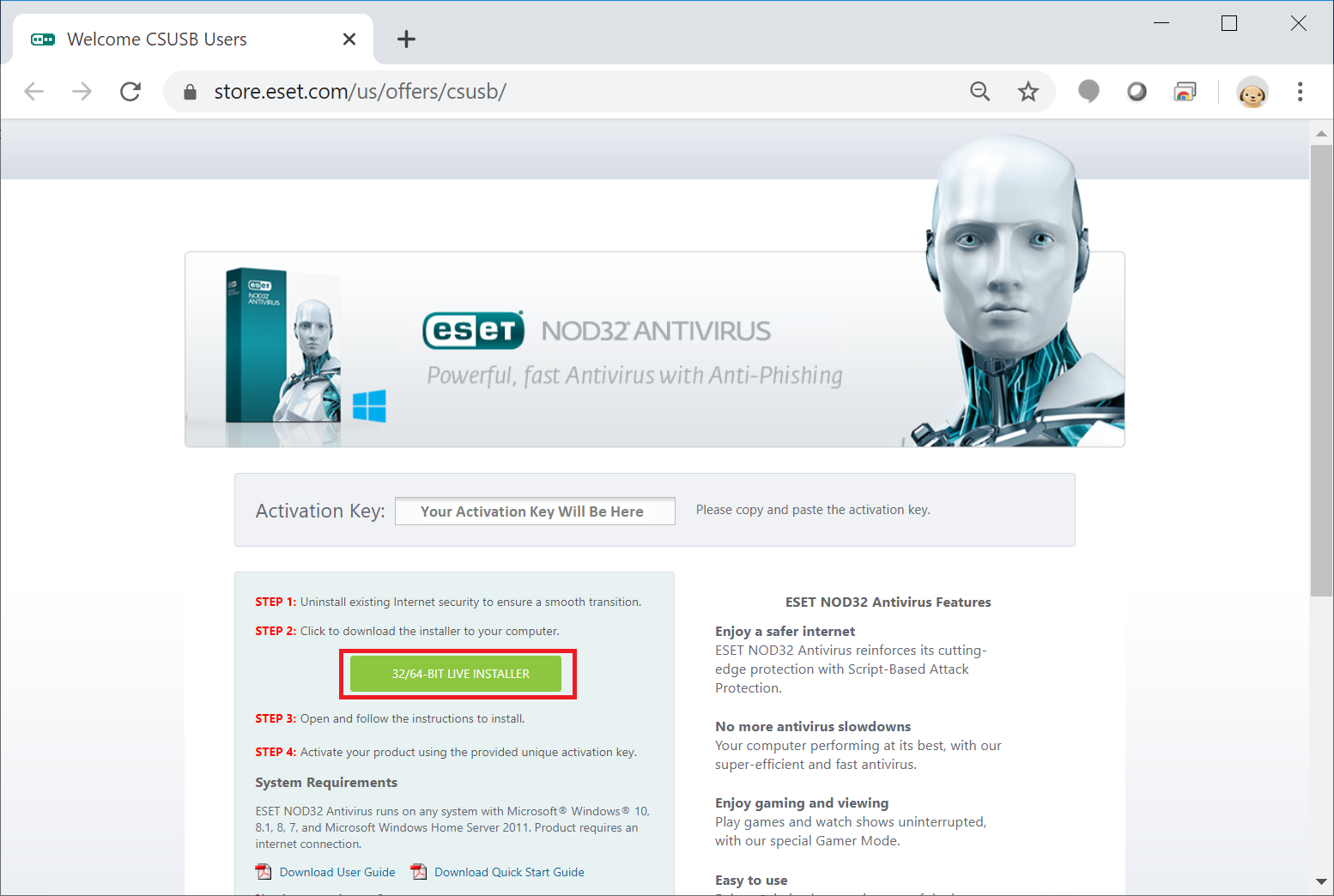 Step 5
Click on the ESET installer to open / run it.  This will begin your installation of the ESET Antivirus software.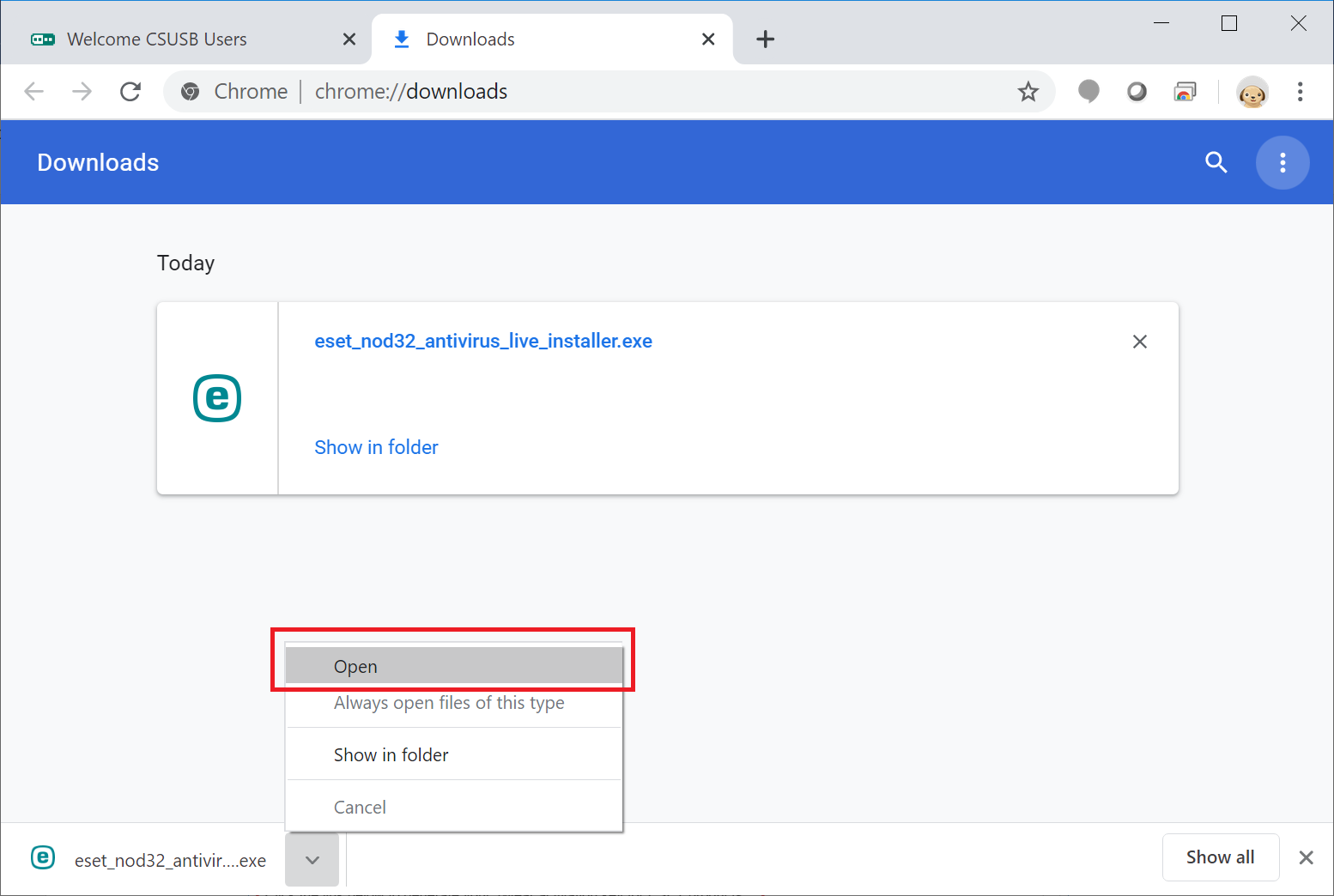 Step 6
With the ESET installer open, click Continue to begin the software installation.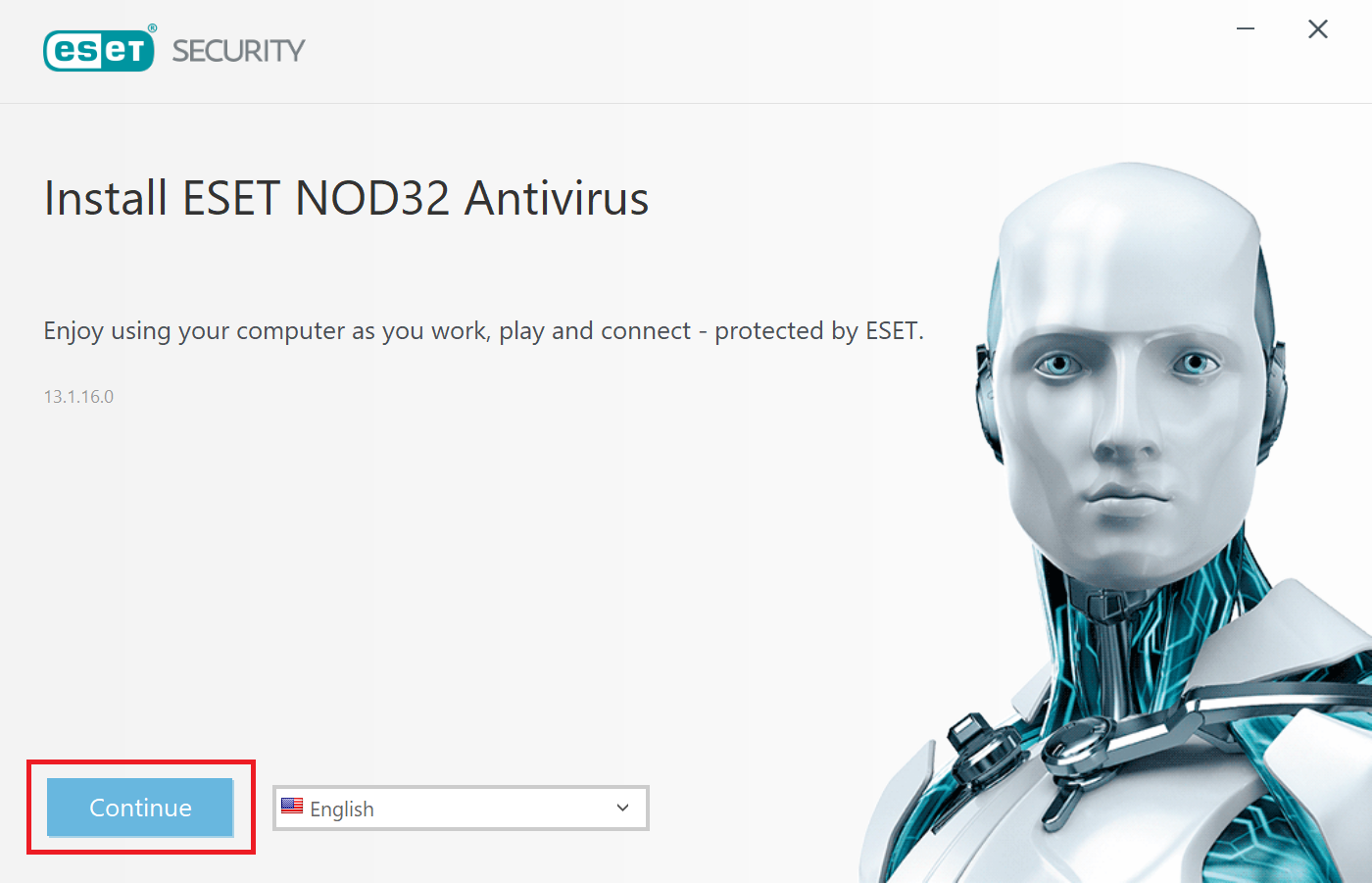 Step 7
Click the I Accept button to continue with the installation.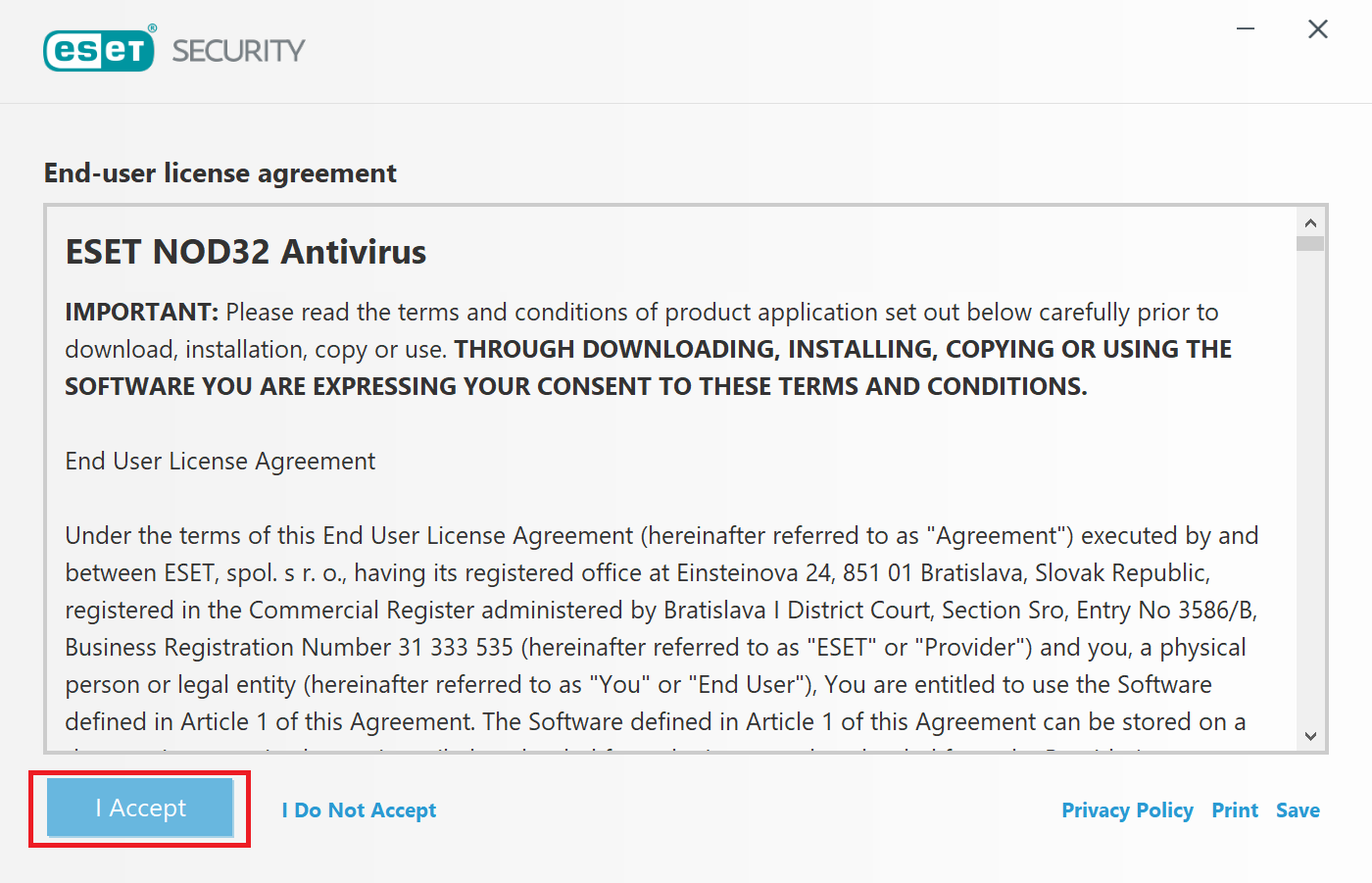 Step 8
The software will begin downloading additional files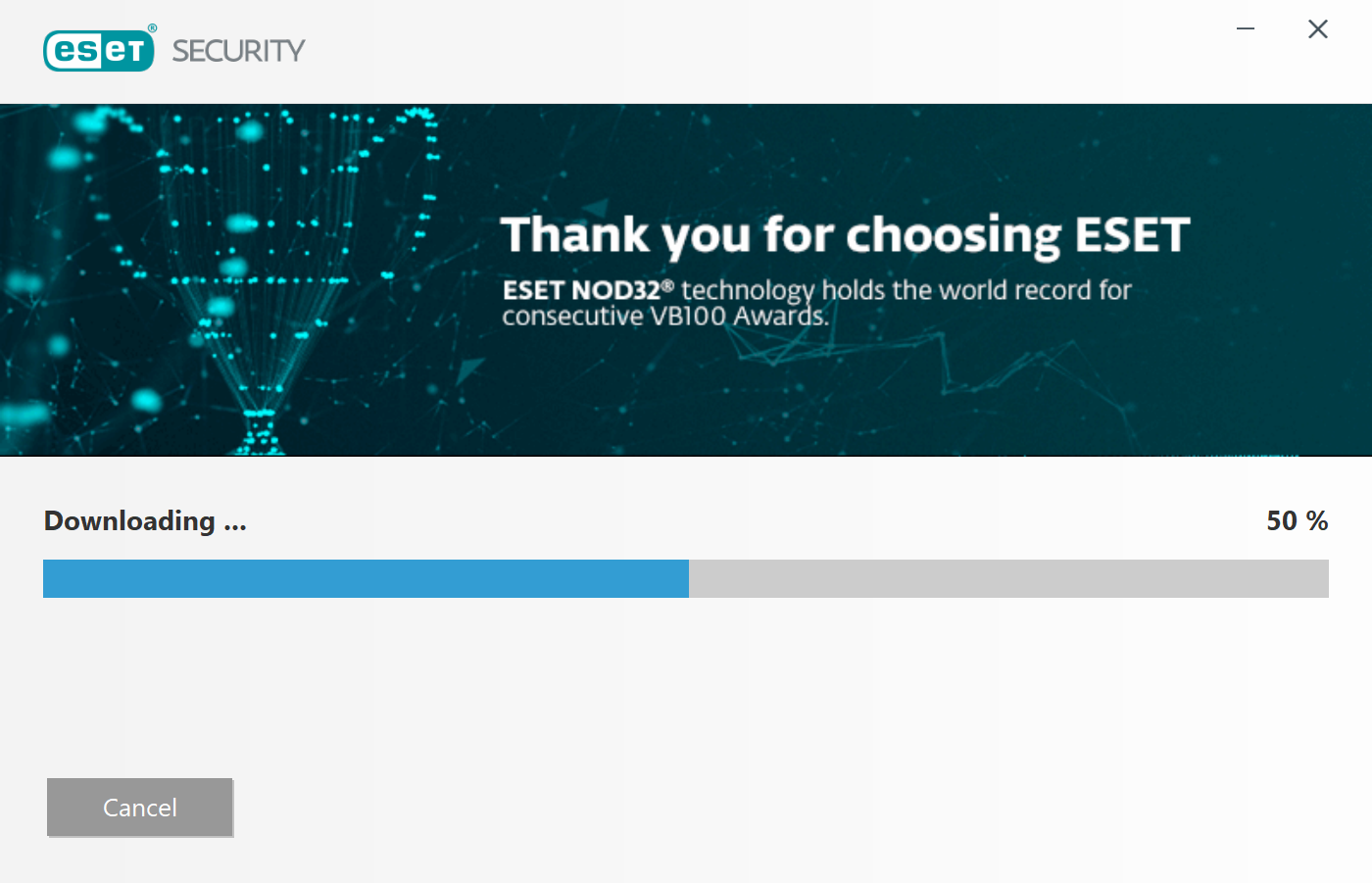 Step 9
The software will prompt for product activation options. Click the Use a purchased License Key button.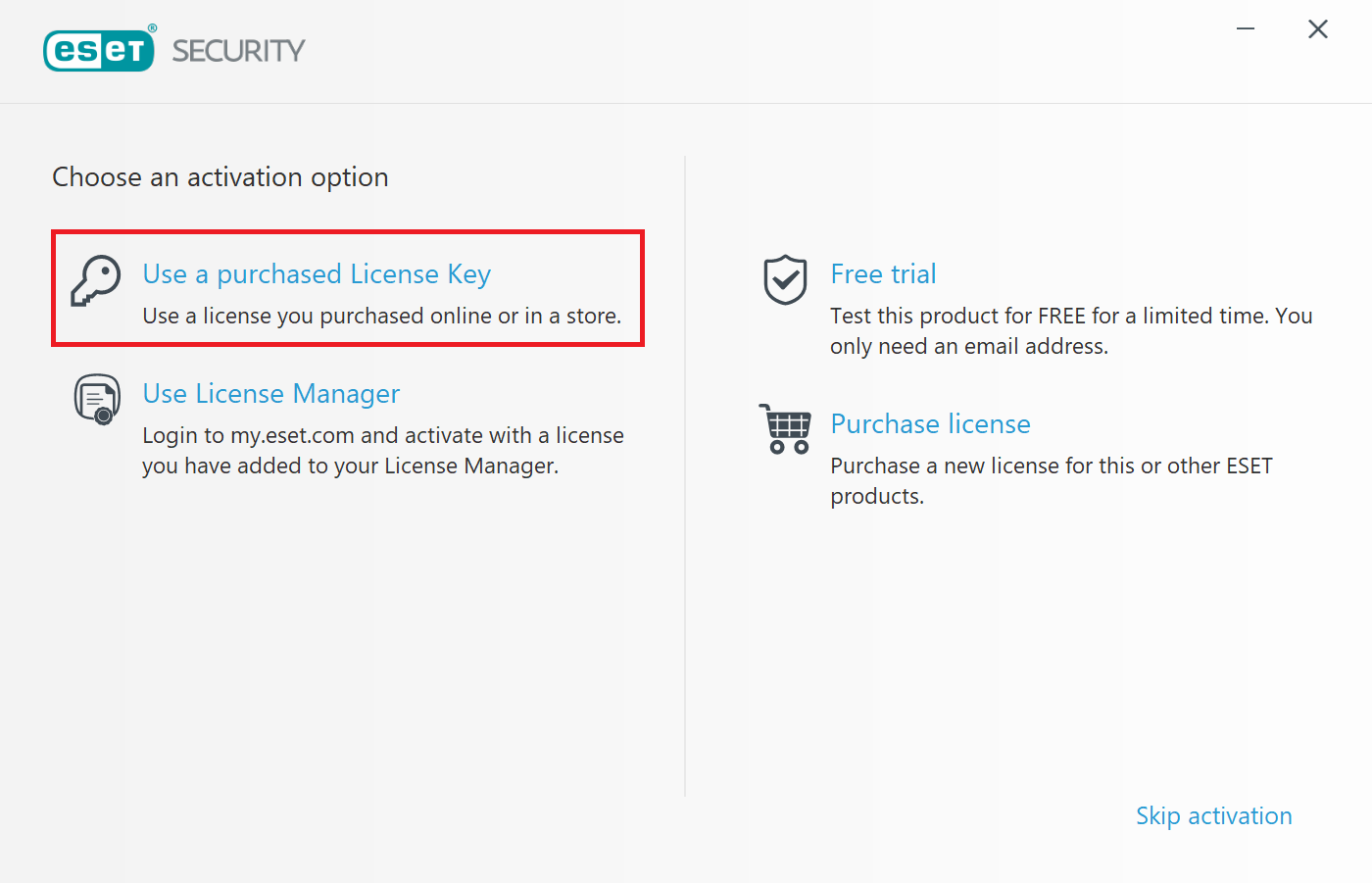 Step 10
Type or Paste your Activation Key in to the box and click the Continue button.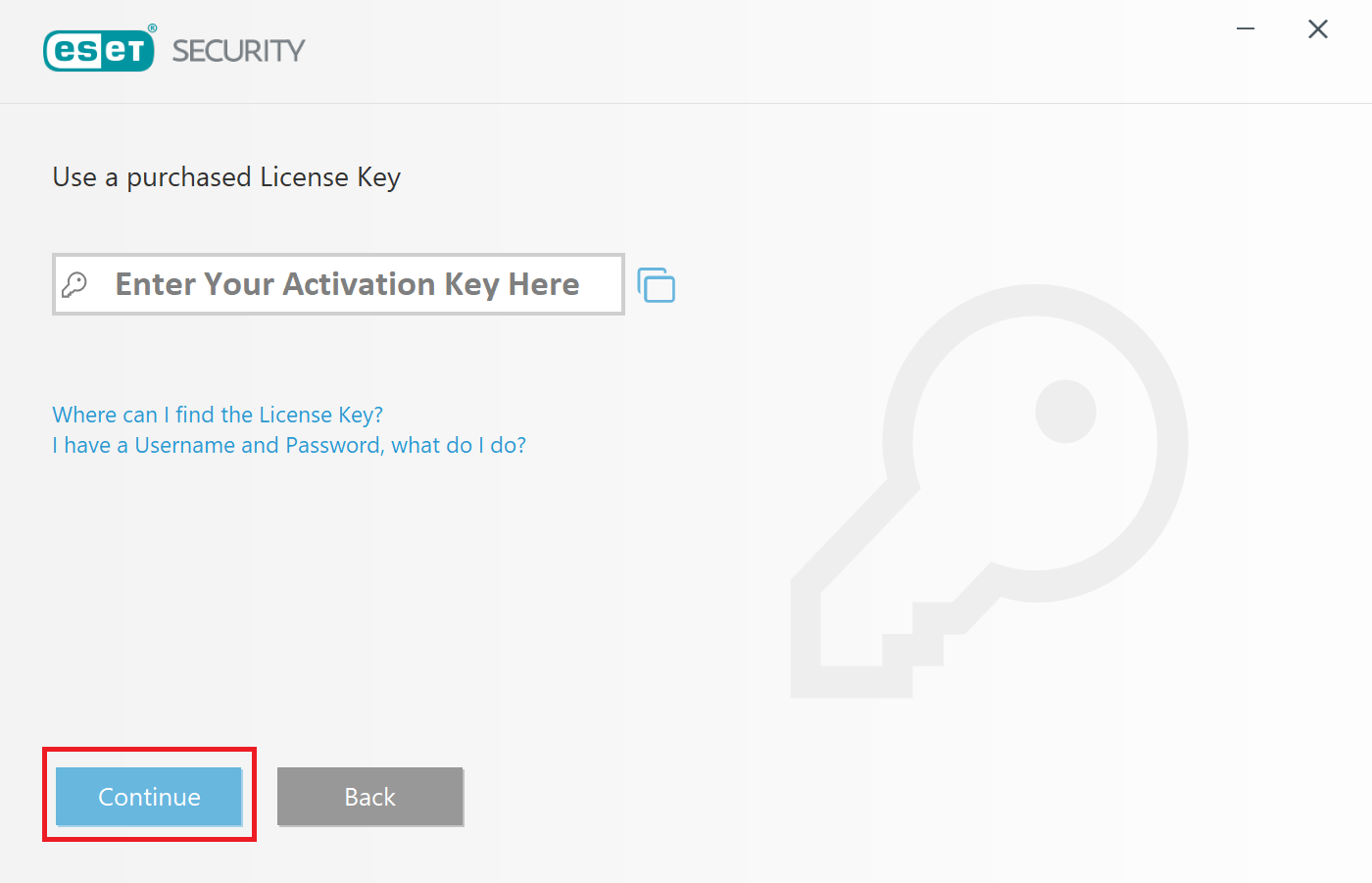 Step 11
Register your License by filling out the form and then click the Activate button.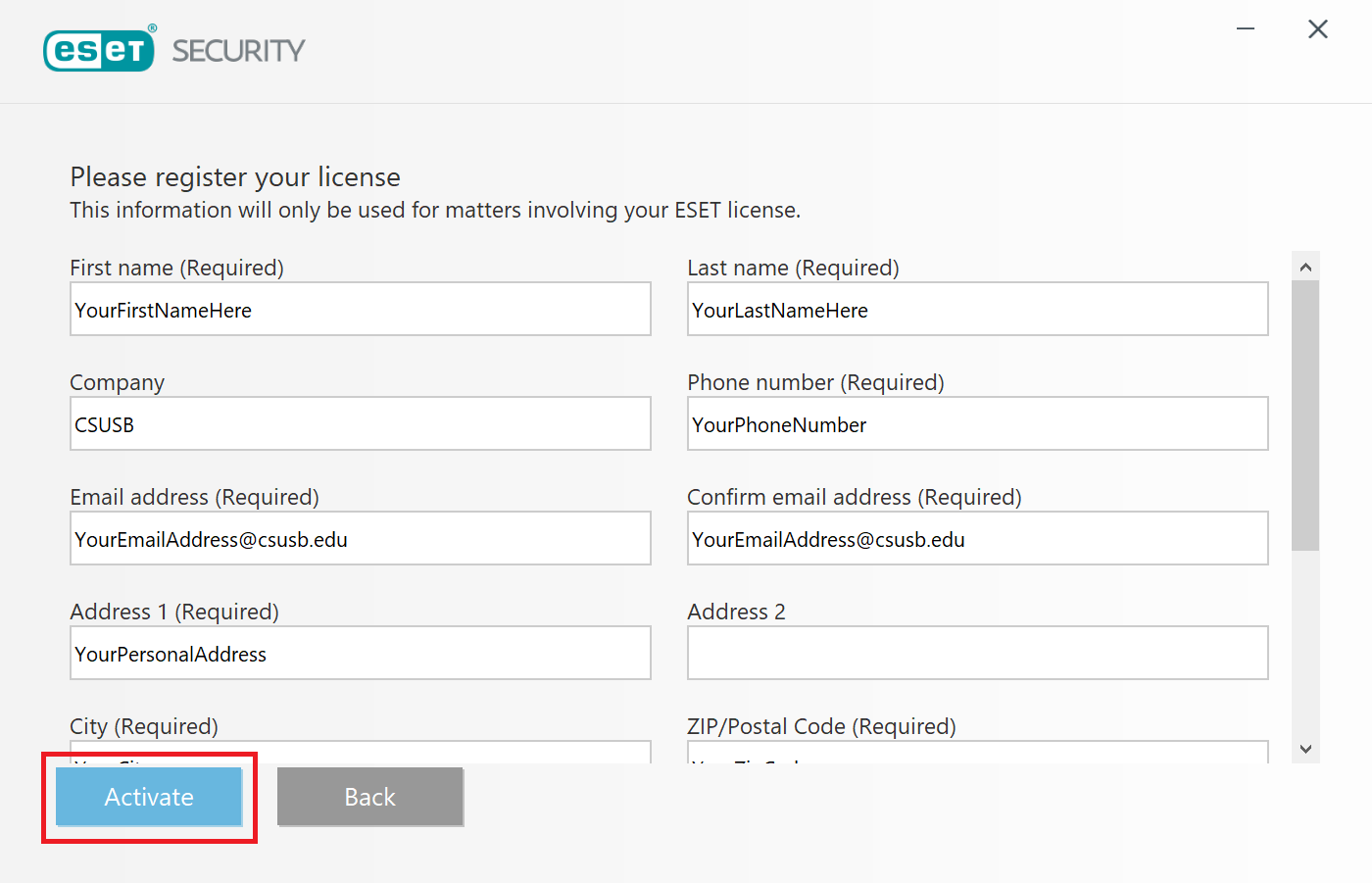 Step 12
You can leave these questions as the default selections if you'd like.  This is your personal computer, so there's no right or wrong answer here.  Detection of Potentially Unwanted Applications is a recommended additional level of security, but it is optional for this installation on your personal computer.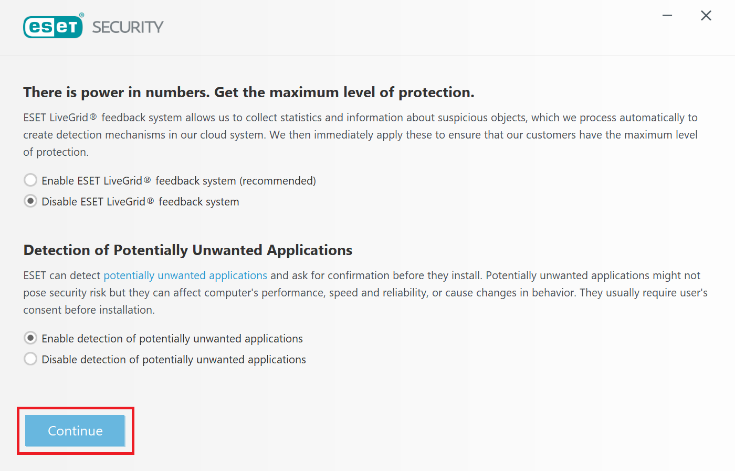 Step 13
Select whether or not you want to participate in the Customer Experience Improvement Program and then click the Install Button to continue.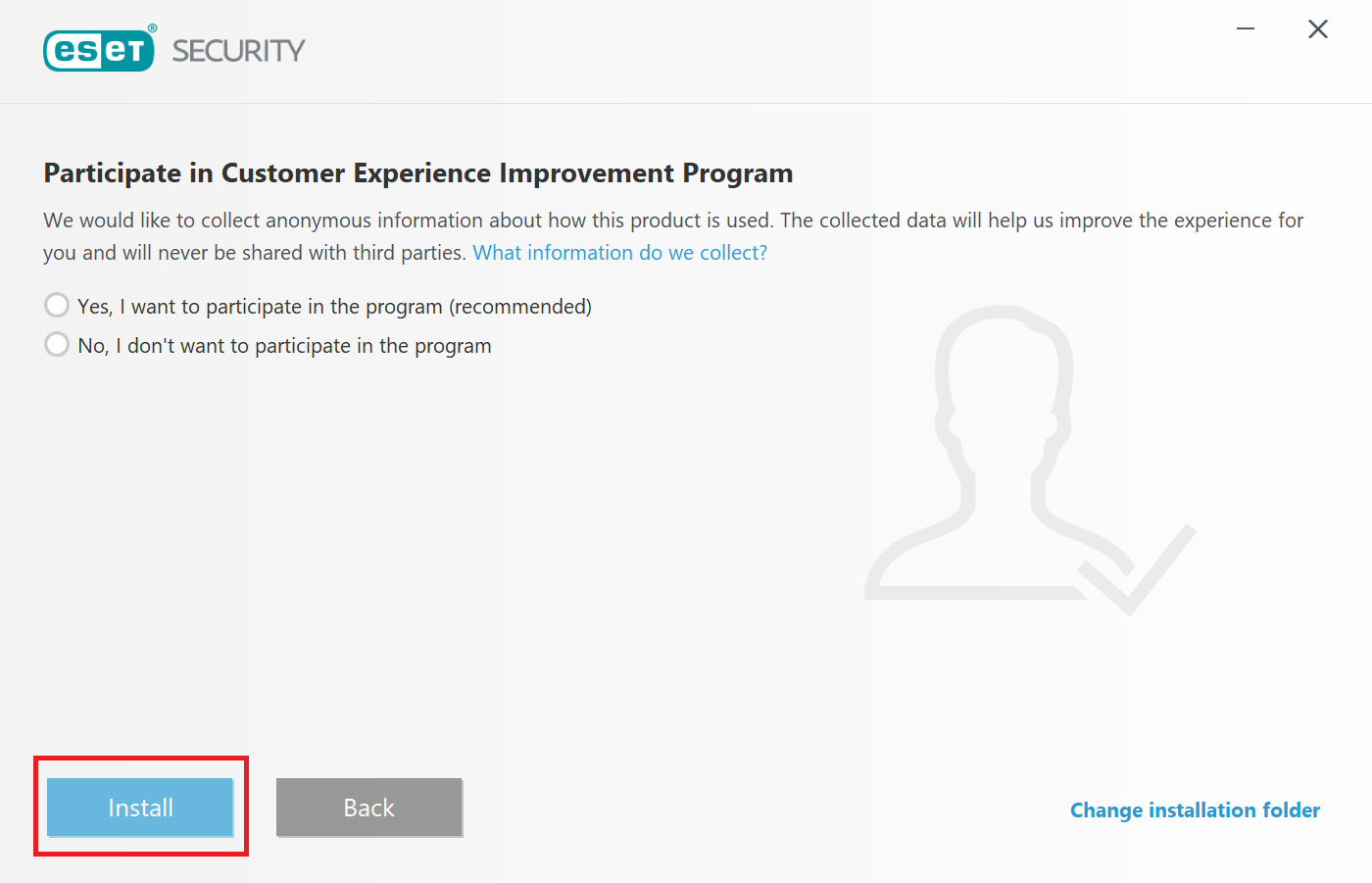 Step 14
Click the Continue button and the installation will begin.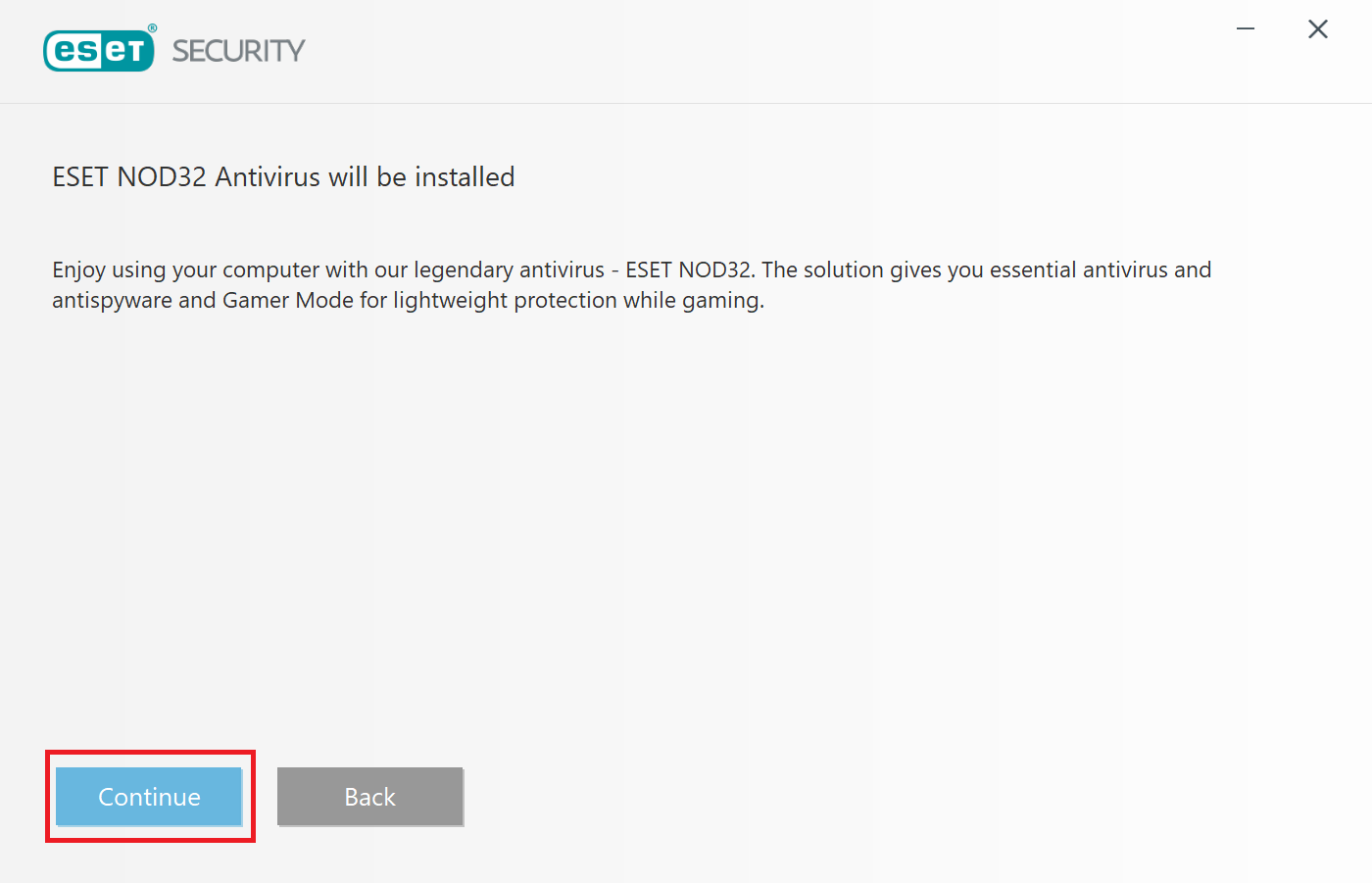 Step 15
You have successfully installed ESET!