We've changed our name to Digital Transformation, but we still offer Web Services. Here you will find training information and other Drupal resources, including documents and videos to remind you how to perform some of the most common tasks when editing your website. From making a new page to uploading a file, we plan to break down all Drupal tasks into their smallest parts so that you can get in, get trained, and move on with your day. 
Website Maintenance and Updating
For technical or accessibility assistance with your website, please contact the Web Services team at webservices@csusb.edu. Don't have access to edit your Drupal site? To begin, select a training date, then let your supervisor know and ask them to fill out the Content Editor Permission Request form. The form asks for which date you'd like to attend. If you have any questions, contact Rob Garcia at rgarcia@csusb.edu. 

Content Type Examples:
Reminder!
If you're trying to edit a page and don't see the content you expect, you may need to go to the Drupal menu (that's the black bar) and select Content. Here is a list of content types that you can only edit through the Content menu item:
FAQ
Image Gallery
Link Block
Blog Entry
Meeting Archive (Meeting Minutes)
Slide (in an existing slideshow)
Spotlight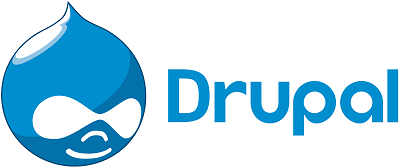 Our office supports our campus content management system (CMS) using Drupal. Drupal is an open-source platform on which we build new websites and maintain existing sites. Utilizing the power Drupal we are able to build websites quickly, allowing editors to easily update their own content. We offer bi-monthly training sessions on how to use Drupal and keep your site compliant with universal accessibility guidelines that govern everyone's ability to access information on a website.
Drupal Training
All classes are delivered via Zoom.  
Web Services Drupal Training Quick Connect: https://csusb.zoom.us/j/9095375449
Summer Semester Schedule*
Tuesday: 9:00 am - 10:00 am
June 22
July 6
July 20
August 3
August 17
August 31
September 14
Sept 28
October 12
October 26
* Schedule subject to change based on enrollment.  
RSVP by completing:
Drupal Training and Content Editor Request Form
Prior to attending a training session you must have a Drupal site ready to launch. Important Note: Each attendee must have their supervising administrator (i.e. MPP, Chair etc.) submit a Content Editor Permission Request form.  On the form you will be able to select the date you would like to attend from a list of available dates.  For more information about Drupal web training please contact Rob Garcia at robert.garcia@csusb.edu

We provide the campus with centralized web support, consultations, development of new websites, maintenance of existing sites, and presentation of new design features. Our current project of migrating all administrative websites to Drupal is 95% complete. 

Contact us at webservices@csusb.edu (909) 537-5086 or visit our office in PL-1105. 
Content Editor - How-to Videos
How To Add An FAQ
How to Add a Page
How To Edit An FAQ - New Drupal 8 version
Creating Events in Drupal
As content editors you can add events to our campus events calendar, and more importantly, to your own website. 
Add an event
Display the event on the Campus Events Calendar
Group your events and important dates/announcements separately so that they can be displayed anywhere on your website.
Display campus events other than your own on your website
How To Add An Event, Announcement, or Important Date
How To Display Others' Events On Your Website
How to Edit A Link Block - New Drupal 8 Version