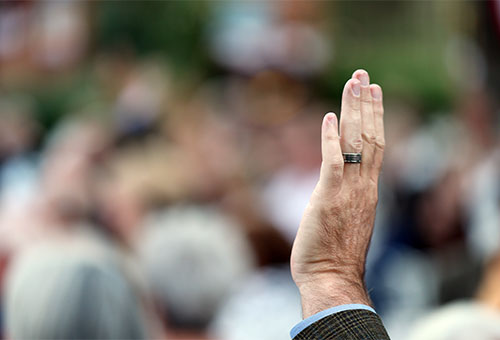 California State University, San Bernardino offers a program which allows California residents, sixty (60) years of age or older, to enroll in regular session courses without payment of certain specified fees.  All regular admission requirements must be met.  This includes applying for admission through Cal State Apply (application fees apply). The program is required to adhere to the following standards:
Enrollment shall be limited to persons who are California residents as defined by the Education code, are 60 years of age or older, and are eligible for admission to the University.
Persons enrolling in the program will be able to register using the MyCoyote on-line registration system and will be assigned a Enrollment Appointment to register for classes.  If a student applies to this program after Enrollment Appointments for registration has ended, they will register during open enrollment and/or late registration periods, which require pre-payment of fees. However, the $25.00 late fee will be waived.
The reduction of fees does not include books, parking or lab fee associated with any courses.
California residents turning 60 years of age during a semester that is already in session will not be added until the beginning of the following semester.
For further information about the Over 60 Program for California residents please contact the us at 909-537-7671 or by email us at registrationhelp@csusb.edu.
Over 60 Program Information [PDF format]