When to File:
Undergraduate Students
Students must request a graduation requirement check (grad check) to the Office of the Registrar prior to the end of the term of their expected graduation.  Students should not request the grad check until they have accumulated 90 semester units toward their degree.  This may include work in progress.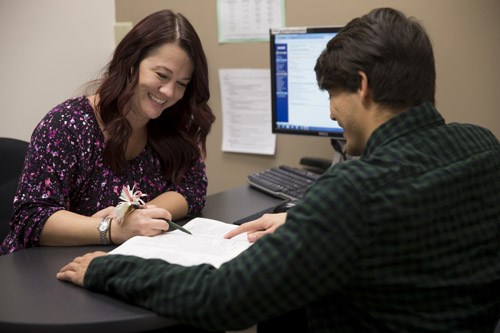 Graduate Students
Candidates for degrees to be awarded must request a graduation requirement check to the Office of the Registrar at least one semester prior to the end of the term of their expected graduation.  Advancement to Candidacy is required before the grad check can be requested.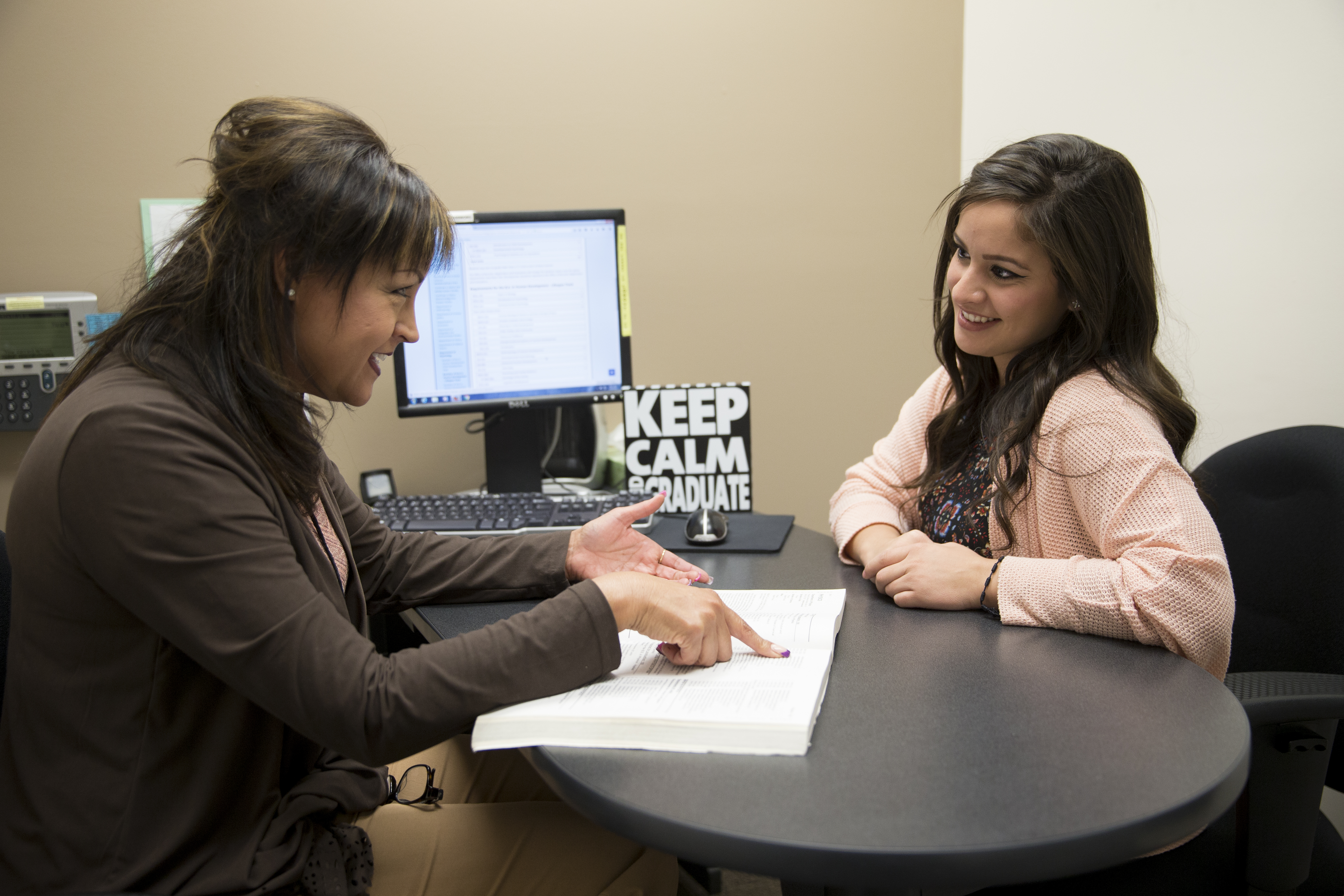 How to Apply for Graduation:
Students may apply for graduation online directly from your MyCoyote Student Center.  Please note:  Students must be eligible to apply for graduation:  Undergraduates must have completed 90 semester units (which may include units enrolled in the current term), and Graduate students must be advanced to candidacy in their master's program. Please contact your major's Graduate Coordinator for questions regarding Advancement to Candidacy.   
Undergraduates only:  Effective Fall 2020, CSUSB will initiate the filing of students' graduation checks based on units completed and remaining degree requirements.  This is referred to as the University Initiated Grad Check (UIGC).  Students are first identified then notified by email.  Acknowledgement is required by the student within their Student Center.  
Below are the links to the tutorial for applying online as well as how to pay the fee. 

How to Apply for a Grad Check Online [PDF]
How to Pay a Grad Check Fee [PDF]
Or Watch Video Here To Learn How to Apply:
Grad Check Fees:
First File
The fee for filing a grad check the first time during an undergraduate or graduate career is $75 ($25 for each additional major/option requested).  This includes the University Initiated Grad Check (UIGC).  
Re-file
Students who do not complete the requirements in the term for which the grad check was filed, must re-file to the term in which all degree requirements will be completed.  However, if there is an additional major, concentration or minor added to the student's existing program plan (major), a $20 applicable fee is required to update and revise the grad check for each major/option/minor requested. 
PLEASE NOTE:  Access to subsequent registrations will not be allowed until the grad check has been re-filed.
To refile a grad check, students must request permission.  To submit a request to refile a grad check, please email the college advising center of your major with the following information:
Email Subject: Refile Grad Check
Preferred Name
Coyote ID Number
Major
Expected Grad Term & Year
Reason for Refiling Grad Check
College Advising Centers:
Arts & Letters (CAL) – caladvising@csusb.edu
Business & Public Administration (JHBC) – jhbc.svcs@csusb.edu
Natural Sciences (CNS) – cnsadvising@csusb.edu
Social & Behavioral Sciences (SBS) – sbsas@csusb.edu
General Information:
Grad checks are processed in the order received and can take up to two months to receive the results of the completed Grad Check.  The name listed on the grad check is the name that will appear on your diploma, and the address is the address to which the diploma will be mailed.  Make sure all areas of your grad check are carefully reviewed.  If you notice any discrepancies, immediately discuss these discrepancies with a Transfer and Graduation Counselor (TGC).   Once you have registered for your last semester, view your PAWS.  If you are registered in all requirements for your bachelor's degree, the statement, "All requirements completed – In-Progress courses used" should appear.  If this does not appear, you are missing a requirement and will not graduate!   If you need help, please contact a Transfer and Graduation Counselor (TGC). The TGC's can be reached, Monday through Friday, 8AM to 5PM via email at evalinfo@csusb.edu or by phone at 909-5200, Option 4.