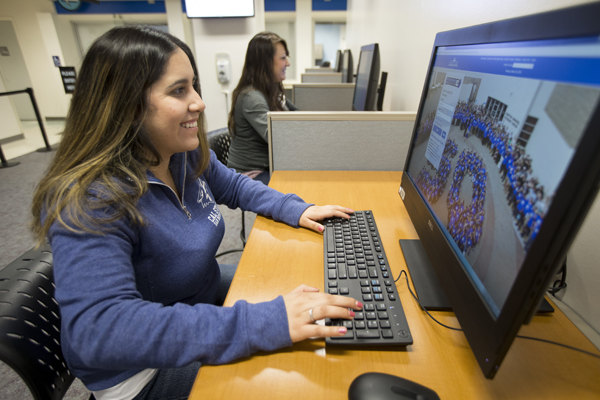 Online Diploma Services
Students wishing to request a replacement of their diploma may now request this through our official diploma vendor,
the Michael Sutter Company:
Order a replacement diploma – Order your diploma easily online. You will be able to choose Standard Delivery or Express Overnight Delivery. There is a $25.00 charge for your diploma replacement. Your Diploma will be printed and mailed within 1-2 days of your order.
Order an Official eDiploma – Your CSUSB eDiploma is a Signed and Certified PDF of your original paper diploma used for easy diploma verification purposes. The CSUSB eDiploma is a one-time charge of $5. You will receive your eDiploma within minutes of ordering. You can then share your eDiploma as often as you need.
Diploma Status – Search the status of your diploma order whether it is your new diploma or replacement diploma.
If you would like a different name printed on the diploma other than the name the University has on file, supporting documentation will be required. 
PLEASE NOTE:  If additional name documentation is required this could delay the process by two (2) business days. 
Drivers License (with new name)
California ID
Marriage certificate/divorce documents
For questions and/or further information, please contact Carolyn Smith at 909-537-5219 or you may send an email to ksmith@csusb.edu.