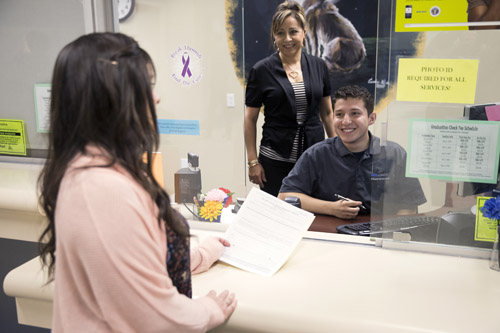 UPDATE:  COVID-19 / CORONAVIRUS
Due to the recent practices to limit the spread of the COVID-19 / Coronavirus, Course Overloads will be requested and approved through an online process.  The Office of the Registrar is currently working to make available an online request process to address students' requests to overload units.  At this time, we ask students to contact the Registration Help Desk at 909-537-7671 for further direction for these requests.  Please also refer to Adding A Class for more information. 
In order to be considered to carry more than the maximum units allowed, a student must be eligible by having both a grade-point average for the previous term of 3.0 or better and an overall grade-point average of 3.0 or better. Additional units may be added only during the late registration period, if classes remain open and the overload is approved. Additional registration fees must be paid and holds must be cleared prior to submitting a request to overload for processing.
During the summer quarter, only 17 max units are allowed for the term, for both undergraduates and graduates.  Of the 17 max units allowed, only 9 max units are allowed per session.  Summer consists of one 10 week session (Session Regular) and two 6 week sessions, Six Week 1 (6W1) & Six Week 2 (6W2).
To request an overload:
Obtain the authorized signature of approval: 

Declared undergraduates see the Dean of the college of your major. 
Undeclared undergraduates see the Dean of Undergraduate Studies. 
Classified graduates and credential seeking students see their Graduate Program Coordinator. 
Unclassified graduates and post-baccalaureates see the Dean of Graduate Studies. 

Obtain the approval (signature) of the instructor for the course that will constitute the overload. 

Courses without an instructor's signature will not be added to your class schedule. It will be the responsibility of the student to register for the course through normal formalities and by the set deadlines established for each quarter. 

Once approved, take the overload permit card, with picture I.D.. to either the Office of the Registrar, Registration Services (UH-171) or to the office of the college dean of your major for processing.