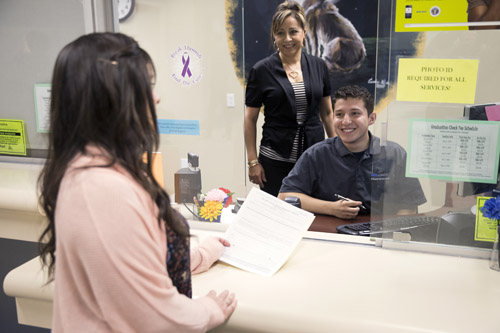 Requests accepted beginning the fourth week of the Open Enrollment period in a term.
In order to be considered to carry more than the maximum units allowed, a student must be eligible by having both a grade-point average for the previous term of 3.0 or better and an overall grade-point average of 3.0 or better. Additional units may be added only during the late registration period, if classes remain open and the overload is approved. Additional registration fees must be paid and holds must be cleared prior to submitting a request to overload for processing.
During the summer term, only fourteen (14) max units will be allowed for the term, with seven (7) max units per session, for both undergraduates and graduates.  Summer term will consist of two, five (5) week sessions (also known as 6W1 and 6W2) and one ten (10) week session (also known as 10W).  
To request an overload, permission from the instructor and department chair of the class and the college dean of the student's major is required.  Once the fourth week of Open Enrollment begins, use the Permission Request process to submit a request.  Click here to view Registration Dates.
Permission Request Process:  Petitioning to add or drop after census is available online through your myCoyote login, under My Academics, then Permission Request.  Select either tab at the top of the page for Permission to Add or Permission to Drop/Withdraw, as appropriate to your request. 
Approval will be routed to the following:
Obtain the approval of the instructor for the course that will constitute the overload. 
Obtain the approval from the department chair of the class if the class is closed, or beginning with the second (2nd) week of classes, which ever takes place first.
Obtain the approval of: 

Declared undergraduates must obtain the approval of the Dean of the college of your major. 
Undeclared undergraduates must obtain the approval of the AVP of Academic Success and Undergraduate Advising. 
Classified graduates and credential seeking students will obtain the approval from their Graduate Program Coordinator. 
Unclassified graduates and post-baccalaureates will obtain the approval from the Dean of Graduate Studies. 

If approved by all above, the request will be routed to the Office of the Registrar for processing.
An Email notification to your CSUSB email address will be sent to the student and the instructor once the student has been enrolled.