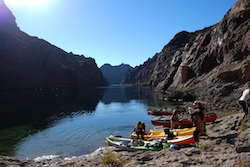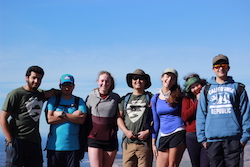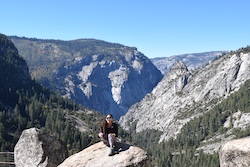 The Adventure Welcome Experience (AWE) offers first-year and transfer students a warm welcome to the CSUSB community, as well as provides the tools to successfully navigate the transition into Coyote life. Students will explore the beautiful outdoors of California and develop lasting relationships while on a fun-filled journey of self-discovery, leadership development, & lasting memories!
AWE is a program within the CSUSB Recreation & Wellness Department and consists of various trips held during the summer prior to the start of the school year. Each trip is 4 days/3 nights and consist of 6-10 participants and 2 experienced Adventure Program Leaders. Join us this summer and have AWE help inspire you for life as a Coyote!
2020 Trip Dates and Registration Deadlines
Transfer Student Adventure Welcome Experience

For new transfer students entering CSUSB 

Yosemite National Park Backpack
July 15 - 18, 2020, Registration Deadline July 1

REGISTER FOR TRANSFER STUDENT AWE!
First-Year Student Adventure Welcome Experience

For new first-year students entering CSUSB 

Yosemite National Park Backpack
August 11 - 14, 2020, Registration Deadline August 1

REGISTER FOR FIRST-YEAR STUDENT AWE!
Trip Activities:
Reach for the skies on this epic Yosemite Adventure! We will spend 4 days in the Tuolumne Meadows backcountry of Yosemite enjoying the beautiful crystal clear Young Lakes and majestic views Join us and explore a lesser known yet absolutely spectacular corner of Yosemite National Park. Our trip will begin with team building at the CSUSB Leadership Challenge Center and a tour of the campus before departing for Yosemite National Park. No previous outdoor experience in required; instruction and equipment will be provided for all activities.
Activity Level:
Activity Level - 3
Designed for the seasoned explorer as well as the daring novice. Participants on this trip will experience advanced challenges for beginners. You may experience longer hours, higher mileage, greater elevations or rigorous challenges. There is also potential for higher levels of exertion on these trips.
Accommodations Backpack Trip: 
No showers will be available. Pit toilets are available the first night with running water. The remainder of the trip is without restrooms, requiring everyone to practice the Leave No Trace Principle of Disposing of Waste Properly. Light weight tents, warm synthetic sleeping bags, foam pads and ground tarps will be provided to ensure a comfortable night's sleep. We will set our campsite on hard packed soil all three nights. The trip includes wilderness travel carrying 40 lbs. packs in wilderness setting.

Fee:
$200
Packing List
Food
10 meals are included, starting with lunch on day 1 (3 breakfasts, 4 lunches, and 3 dinners)
1 meal is not included (1 dinner). Bring money. 

Fee Includes:
Trip fees includes equipment, transportation from and back to CSUSB, leaders, meals, activities and a t-shirt!

Registration:
To secure a spot you must register online with full payment prior to the registration deadline. Sign-up early, space is limited and offered on a first-come, first-served basis. 

Risk / Hazards / Safety

Cancellation Policy    

How to Register

REGISTER FOR AWE NOW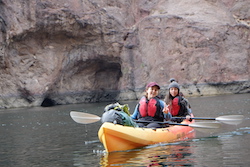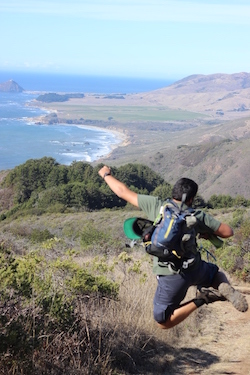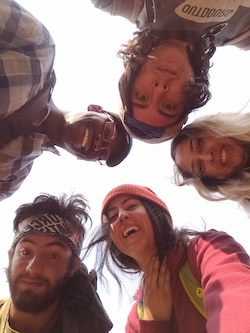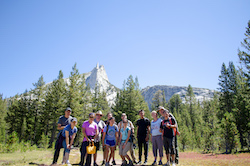 Can someone who is not an incoming transfer student or first year student attend?
What is SAR?
SAR is a Student Aid Report. You can find the report on the fafsa.gov website.
 
Will receiving a scholarship effect my financial aid?