Currently all swim lessons have been suspended until further notice.
Youth Learn to Swim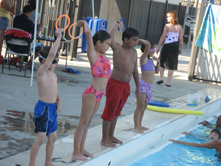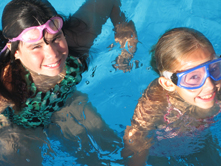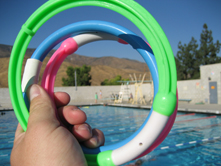 About Our Program
The CSUSB Recreation & Wellness Aquatics Center offers Private swim lessons (year-round) and Group swim lessons (Summer). Lessons are taught by American Red Cross certified Water Safety Instructors. Please choose a tab to see more information.
Private Lessons
Private Lessons provide the opportunity for you too learn at your own pace and have a 1 on 1 opportnity with you and the instructor of your choice. You can always email us to schedule lessons that best fit YOUR time. Private lessons are 30 mintues long, but upon request can make it and hour long. Can also add a second or third person and make it a semi- private lesson.
Group Lessons
Group lessons are only 30 minute lessons, that are Monday-Thursday for 2 weeks. We have multiple sessions that span over the 10 weeks of summer. Each swim lessons have different prerequisites please go to our Summer 19 lessons pdf form for more information on each swim level.