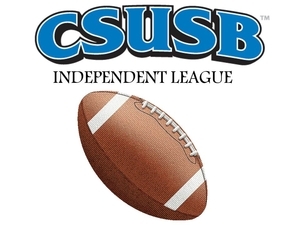 Flag Football Winter 2020
When: Thursday Nights
Time: Between 8:00pm - 11:00pm
Location: PE Upper Field
Season Starts: Thursday January 16, 2020
SIGN UP NOW!!
Flag Football Schedule
Ind. Flag Football Winter 20 D1FF
Attention Free Agents
In order to ease the process of finding you a team, we are asking all Free Agents to meet on Thursday, January 16, 2020 at 8:00pm in the Upper Field to be place on a team. We will be using this time to let all Free Agents play and divide themselves up to form teams.
Preferred Times
Please be aware the all games are 1 hour long and played between 8:00pm & 11:00pm on Thursday nights. If you have a preferred time this is what you need to do each week... let the supervisor know after your game or email (us after your game with the preferred time you wish to play, so that we can do your best to accommodate your team. We will do our best to accommodate your team during the regular season, but come playoffs we can't guarantee your preferred time. Once the schedule is posted we will not be able to change it. Schedules are generally posted the day after your game.