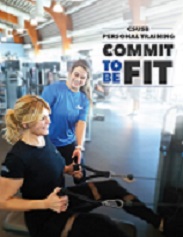 Complimentary 1-Hour Session with a Personal Trainer
Our 1-hour sessions are set-up specifically for the unique needs of the individual.  Examples are, but not limited to goal setting, fitness assessments, equipment orientation, and exercise program design.
Sign-up here: Complimentary 1-Hour Session.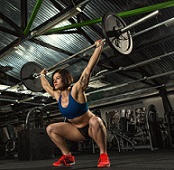 2019 Summer Quarter Personal Trainer Preparation Workshop Series
Dates: 6/29 & 6/30 9am-6pm; then every Thursday from 2-4pm (7/11-8/29)
Cost: $50 (includes book rental)
Registration: At the front desk of the Student Recreation & Wellness Center starting Monday, June 17th or online at 2019 Summer PT Prep Workshop Series Registration.
Description: this class is designed to educate and facilitate a learning envirnment that will prepare aspiring fitness professionals to pass the National Strength & Conditioning Association's (NSCA) Certified Personal Trainer Exam. 
For more questions about this course contact Jasmine Curtis, Fitness Coordinator at (909)537-3862.