Certified Personal Trainer Preparation Workshop Series 
Spring 2020 is FULL
Mandatory Dates:
First Initial Dates: 4/18 & 4/19 from 9-6pm (Kickoff and ONLY weekend meeting).
Weekly Meetings: 4/23-6/4 (Every Thursday from 2-4pm).

Cost: $50 (includes book rental, fee is waived for KINE493).
Registration: Non-Interns: At the front desk of the Student Recreation & Wellness Center today and the online Member Portal. Interns: Bring your Kinesiology paperwork (agreement form) to Jasmine Curtis, Fitness Coordinator; fill it out as much as you can prior.

Description: This class is designed to educate and facilitate a learning environment that will prepare aspiring fitness professionals to pass the National Strength & Conditioning Association's (NSCA) Certified Personal Trainer Exam. 

For more questions about this course contact Jasmine Curtis, Fitness Coordinator at (909) 537-3862.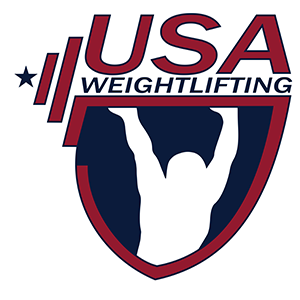 USA Weightlifting (USAW) Level 1 Course
The USA Weightlifting (USAW) Level 1 Course is coming to our Student Recreation and Wellness center! Sign up for the course!
When:
5/2 8am - 5pm
5/3 8am - 2pm
Please be aware:
* All course participants must be current USAW members. This is possible at checkout!
* Pre-registration is required for all courses. On-site registration is not allowed.
* The registration deadline is 3 business days prior to the first day of the course.
* Registration costs are non-refundable. In the rare event a course is cancelled, USA Weightlifting is not responsible for any pre-paid expenses incurred by participant. A refund or transfer to another offering is available under this circumstance

Description:
In this 2-day course, participants will gain practical information from Coach Takano about weightlifting technique, assessing movement, motor learning, biomechanics, effective coaching, and programming training! In addition to covering scientifically based concepts to optimize training and skill learning, a large portion of the course will be 🖐 hands-on teaching 🖐 and application of the complete technical progressions of the:
1. Snatch
2. Clean and jerk
3. Assistance lifts.
Who Should Take this Course?
* Anyone interested in improving weightlifting technique!

Registration Information and Pricing: $599
Students:
$499, email Jasmine.Curtis@csusb.edu for code!


Contact: Jasmine.Curtis@csusb.edu for any questions! Please put 'USAW Level 1' in the subject.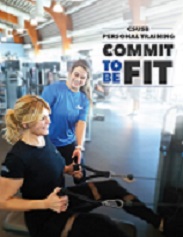 Complimentary 1-Hour Session with a Personal Trainer
Our 1-hour sessions are set-up specifically for the unique needs of the individual.  Examples are, but not limited to goal setting, fitness assessments, equipment orientation, and exercise program design.

Sign-up: Complimentary 1-Hour Session.