How to Access My Voicemail from Off-Campus
Dial (909) 537-7900
Enter your ID (Your personal 5-digit extension), press #
Enter your password (your personal voice mail password), press #
Unity Voicemail Reference Guide
How to Turn On an Alternate Greeting
Dial (909) 537-7900
Enter User ID (Phone extension)
Enter password for that extension
Press 4 for setup options
Press 1 for greetings
Press 2 to turn on your alternate greeting
To set an end date press 1
To set an end date for later that day press 0
Enter time to turn the alt greeting off then press #
For AM press 1 and for PM press 2
The recording that callers will hear until the end time you choose is played, it will then revert to the standard greeting on that box. To re-record this greeting press 1
Press * to exit
How To Get Software
The Technology Support Center provides software for Students, Faculty & Staff. Additional software can be found on the Faculty & Staff Software page and the Student Software Page. If you have any questions about software, please contact the Technology Support Center at (909) 537-7677 or support@csusb.edu.
How To Check Your Network Setting
Your work computer network setting may be unique to the CSUSB network. If it is set up with a static IP address and not a dynamic/automatic IP address, then your computer will not work off-campus. The following procedures will guide you through how to check and change the network setting on your work computer in order for it to work at home.
Step 1:  In the box search box next to the Windows Start Menu, type in Ethernet Settings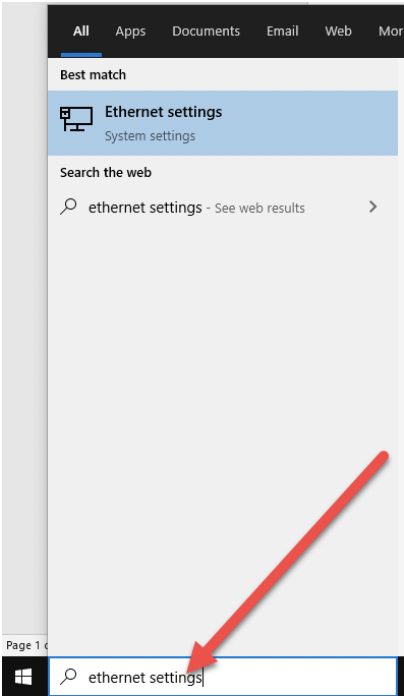 Step 2:  Click on the Ethernet settings option in the list
Step 3: Click on the network connection that shows connected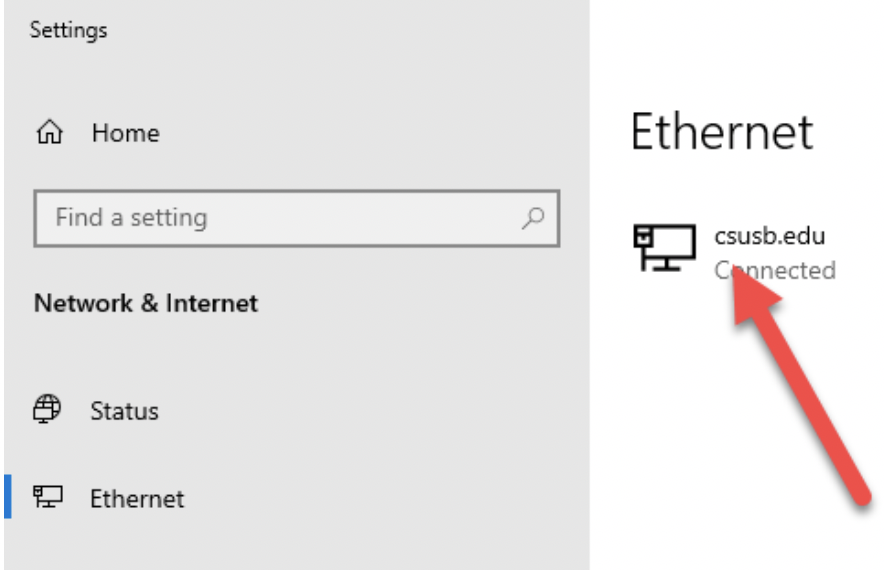 Step 4:  If the your IP Assignment setting is set to Manual, then you will need to follow Step 5 to change your setting in order for the computer to work offsite.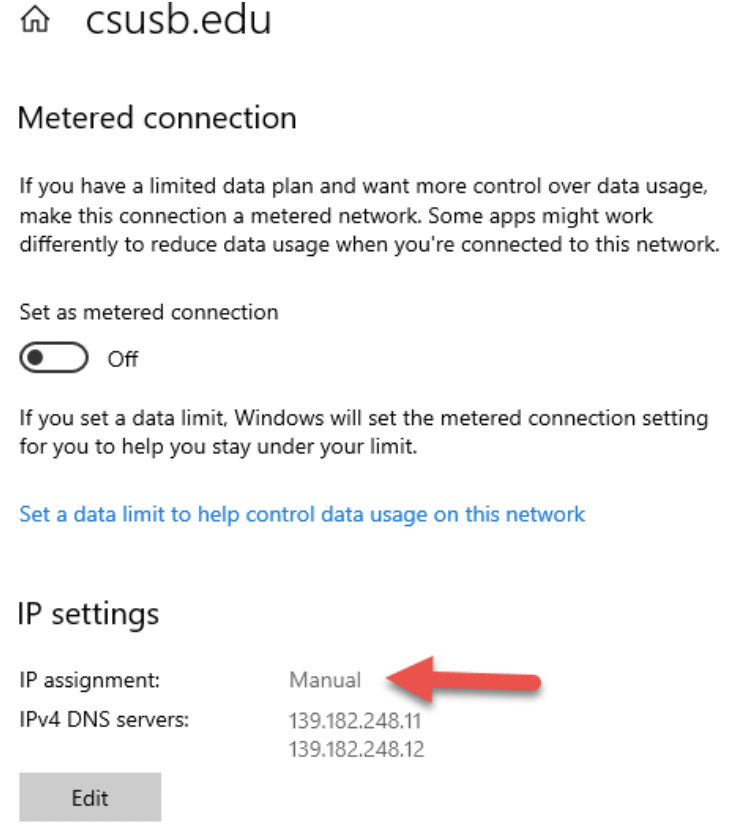 If the box shows "Automatic (DHCP)" then settings do not need changing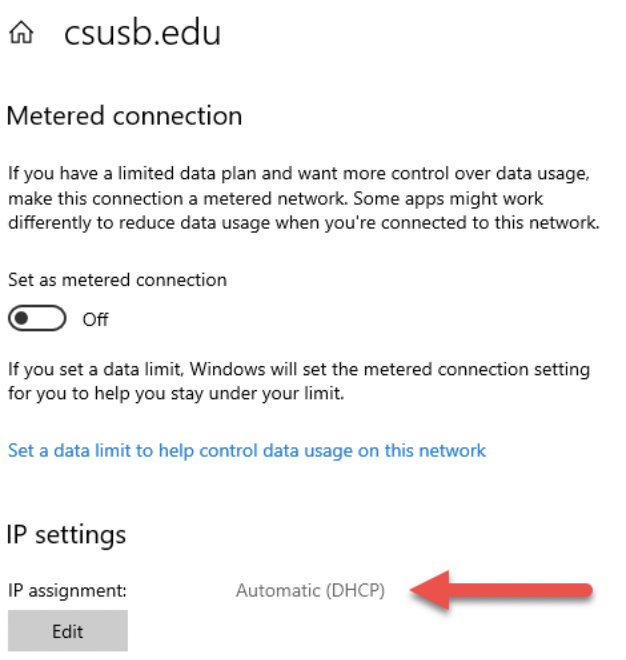 Step 5:  If your computer's IP assignment is not configured to Automatic (DHCP), you will have to change it to Automatic (DHCP), 
NOTE: Please remember to write down what you IP Assignment is prior to changing it. Please also notify your technician.