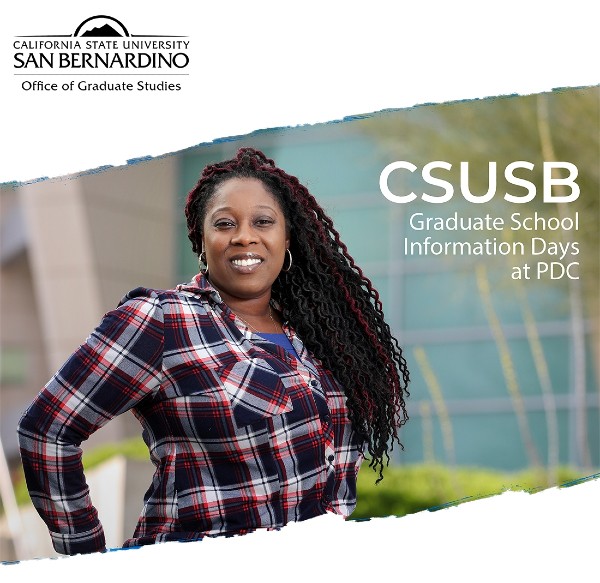 Are you curious about embarking on a graduate degree? Join us at an upcoming Information Session!
Are you a current graduate student in need of resources or assistance? Meet with our Graduate Resource Specialist!
For those interested in Multiple Subject, Single Subject and Special Education Credential Programs, attendance at an information session is mandatory.
Attendance at master's programs information sessions are not mandatory, but are highly encouraged.These sessions are designed to be informative and provide a comprehensive overview of the programs. It is very important that you attend one of these sessions as we will be handing out a packet of documents and materials that you will need for admission to the program. There will be time for you to ask questions. Virtual advising is available! Email us to schedule an appointment or click which virtual meeting you would like to attend. If you cannot attend an information session, you may request a one-on-one meeting with the program admission advisor.
College of Education information sessions at our San Bernardino Campus 
Designated Subject Credential Information Sessions 
Single Subject Credential Information Sessions 
Video Conference (Zoom) Sessions
Multiple Subject Credential Information Sessions 
Video Conference (Zoom) Sessions 
Special Education Credential Information Sessions
Video Conference (Zoom) Sessions
Master's in Education, Instructional Technology Information Sessions
M.A. in Educational Administration / Admin. Credential
Master's in Education, TESOL Information Session
Doctoral Program Information Sessions
Contact an Admissions Advisor
If you are unable to attend an information session, please contact a Program Admissions Advisor:
Brenda Machuca
Admissions Counselor
Shelia Braggs
Admissions Counselor
Catherine Snow (San Bernardino Campus)
Administrative Support Coordinator / Advisor
909-537-5651