Honoring our Graduates until we can celebrate them in person.
---
M.A. in Spanish Graduates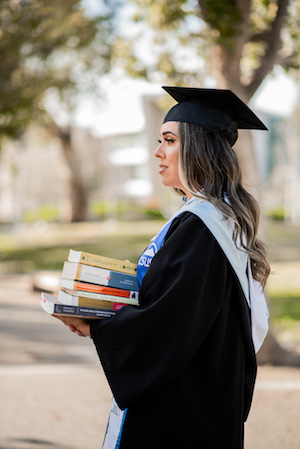 Juana Cervantes Acevedo
Lourdes Amezcua
Zaida Chavez Rios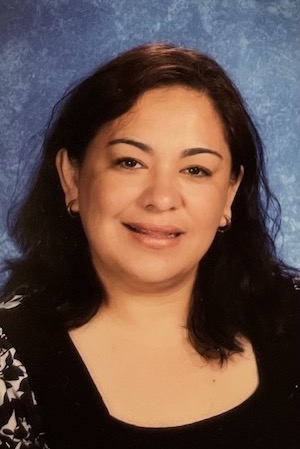 Salvadora Dhillon
Zachary Hall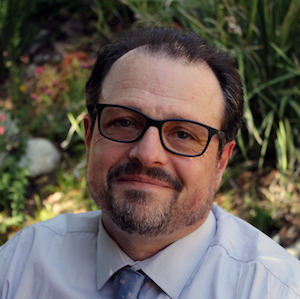 Miguel Ángel Romera-Álvarez
Liliana Soya
Outstanding Graduate Student in Spanish - Miguel Ángel Romera-Álvarez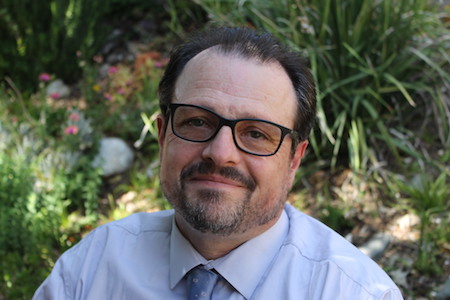 Extremely intelligent, highly organized and totally committed to the goal at hand, Miguel is a true role model for all students.
- Dr. Rafael Correa, Professor of Spanish, Coordinator, M.A. in Spanish Program
Miguel Ángel Romera-Álvarez grew up in Granada, Spain and completed his undergraduate degree in Hispanic Philology at the Universidad de Granada.  During his undergraduate career, he conducted research in Spanish dialectology and sociolinguistics by conducting interviews about regional dialects of Spanish at a local bus station and in his village.  He also published poetry and wrote a textbook entitled Introduction to the Workforce: Spanish for Business as his capstone project.  In 2018, he began the M.A. in Spanish program at CSUSB, where he served as a Teaching Assistant in Spanish during academic year 2019-20.  While completing his coursework for the M.A. in Spanish, he also published several works of poetry in Voices, the literary magazine of the Department of World Languages & Literatures.  Miguel Ángel explained that the university has fostered an appreciated of diversity: "CSUSB has helped me adapt and integrate myself into a new country. I had a good base knowledge of U.S. culture and society but after my time at CSUSB, I have come to appreciate the great variety of world cultures, ethnicities, and influences that make this land so special. I believe that respecting and caring for this diversity is our future and mine as well."  After graduating in 2021, he hopes to complete a Ph.D. in Spanish and become a university professor.
Miguel Ángel Romera-Álvarez is an exceptional student, one of the top 1% of students of my entire career at CSUSB.
- Dr. Carmen Jany, Professor of Spanish and Linguistics
B.A. in Arabic Graduates
Matthew Abdelmaseeh 
Asrar Biabani
Wasileh Jabbar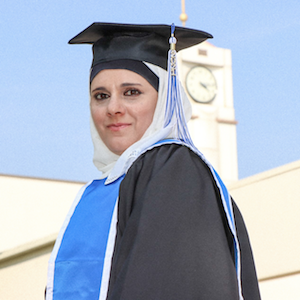 Rima Oddali
Tanner Short
Issack Vaid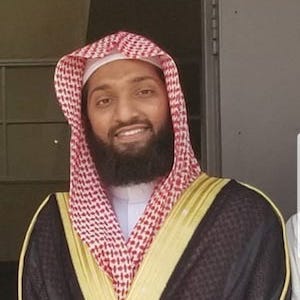 Outstanding Student in Arabic - Asrar Biabani
Asrar Biabani started studying Arabic language at Dar-Al-Uloom Islamic Center in San Bernardino when he was 9 years old. During his high school years, his passion to develop his language skills led him to join the Arabic Summer Intensive Program at CSUSB. By 2016, he continued his journey with Arabic language as he travelled with CSUSB's Study Abroad program in Amman, Jordan where he chose to extend his stay a few more months to immerse himself in the local culture and further study Arabic grammar, morphology and understanding classical texts.
Since graduating from CSUSB in Fall 2020, he is spending more time on Islamic studies while growing his online business. His hopes are to use the education he acquired at CSUSB to help his community and society at large. When Asrar has some free time, he enjoys spending time with family and friends, playing sports, board games, learning, traveling, and sightseeing.
B.A. in French Graduates​​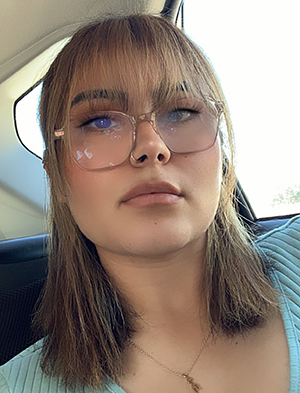 Anahi Pimentel-Meza
Angelica Reyes
 Jason Solano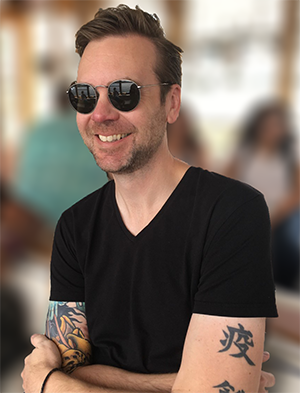 Karl Taylor
Outstanding Student in French - Karl Taylor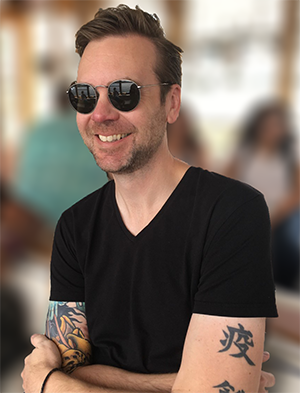 Karl Taylor (B.A., magna cum laude, French and Francophone Studies) joined our French program at CSUSB in 2017 for the sheer joy of immersing himself in the French language and culture, having already studied French at the Académie française de Pasadena and Chaffey College. Karl embarked on this new adventure (setting his sights on purchasing a home in the French countryside with his wife, Maria) after retiring from a distinguished career in the military and law enforcement.  After four years of active duty in the United States Marine Corps, during which he held several leadership positions and was awarded The Navy and Marine Corps Achievement Medal with Combat Distinguishing Device, he joined the Arcadia Police Department.
With his wealth of life experience, enthusiasm for all things French, and commitment to excellence, Karl has been a tremendous asset to our program and university. A caring, energetic student with a thirst for knowledge and new experiences, Karl loved sharing anecdotes from his travels to France and practical tips for learning French while motivating others to achieve their goals. During his French studies, and throughout his career, Karl continuously demonstrated his belief that the key to success is perseverance and the secret to happiness is pursuing your dreams while helping others. It is therefore no surprise that he has extended an open invitation for his classmates to visit the historic stone cottage in France that he and his wife have now lovingly restored. And a few adventurous spirits have already expressed their desire to take him up on his kind offer. Vive la France !
We are delighted to recognize him as this year's Outstanding Undergraduate in French and offer him our warmest congratulations.
[Excerpt from Dr. Liz Martin's Recommendation Letter.]
B.A. in Spanish Graduates
Juan Akell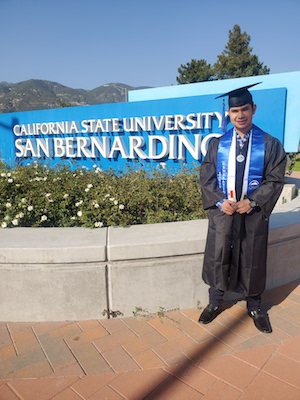 Christian Amador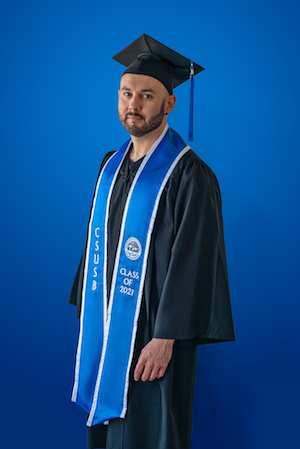 Luis Avalos Uribe
Brittney Camacho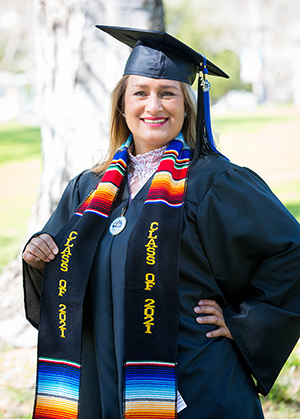 Rosalba Cano Ramos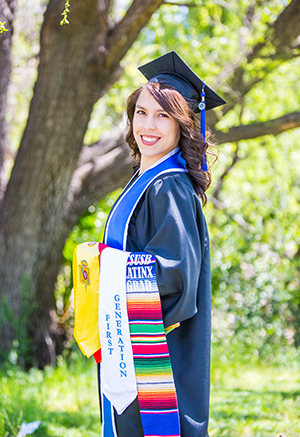 Beatris Casillas
Sabrina Castro
Elizabeth Cruz Ruiz
Adriana Diaz
Gabriela Farfan
Eileen Flores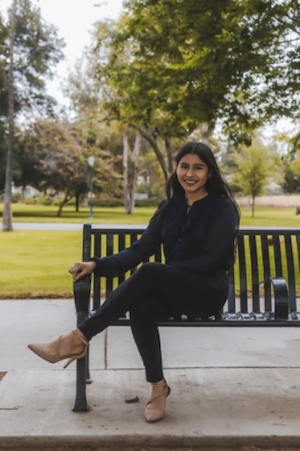 Ingrid Flores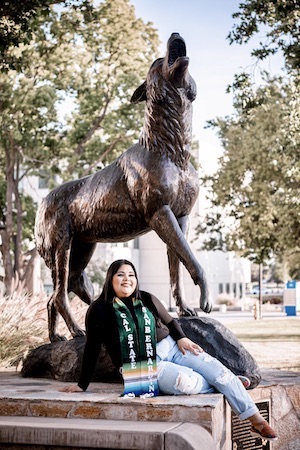 Ambar Flores Pineda
Alexander Gotoh
Yusermin Guerrero Cortez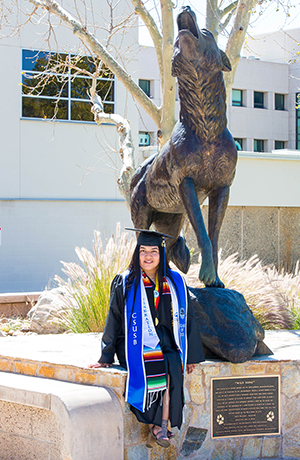 Angelica Gutierrez Fuentes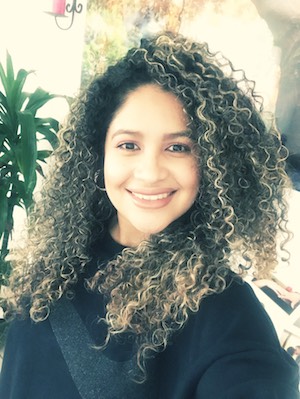 Gabriela Graziani-Ramirez
Miguel Lopez Arcos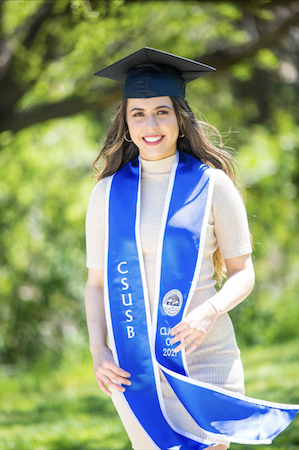 Brianna Mejia
Yesireth Meneses-Dircio
Vilma Moore
Rigoberto Morelos-Macias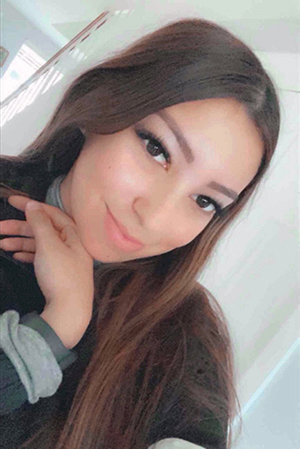 Claudia Orozco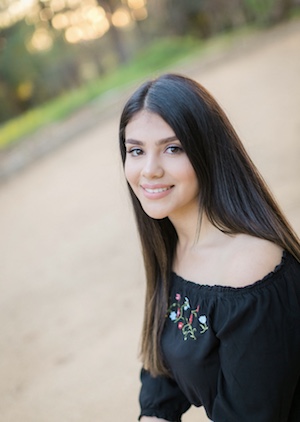 Andrea Padilla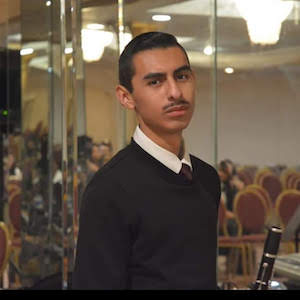 Jair Perez
Jorge Ramirez Mejia
Miriam Ramirez Romero
Claribel Ramos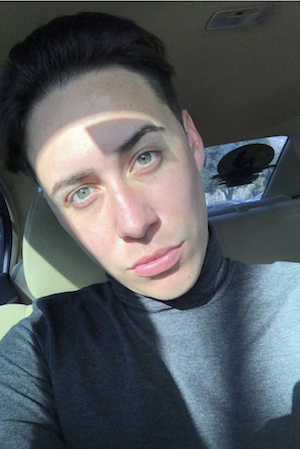 Angel Reyes
Stephanie Reynoso
Sandy Sanchez Reyes
Beatriz Sepulveda
Marisol Serrato
Aurelia Soriano Perez
Indira Trujillo
Selene Ulloa
Melissa Vides
Outstanding Students in Spanish
Mina Breitel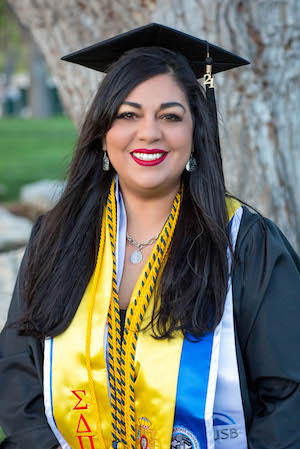 Mina constantly demonstrated a maturity, focus in her studies, as well as sense of purpose, and great interest in literature, language and culture. She has been a leader, and has shown all throughout a high level of dedication, energy, and talent during my classes. She is diligent and responsible, highly accomplished with the tasks entrusted to her; Mina is also collaborative and thoughtful. There is no doubt that she values everything that she receives in the classroom. She came prepared, attentive, and focused to each class. She participated extremely well and with confidence and enthusiasm even during this virtual environment. Mina's performance in class was outstanding. Moreover, she is always willing and excited to help her peers, as well as strives to help the people around her.
[Excerpt from Dr. Bibiana Díaz' Recommendation Letter.]
Ingrid Flores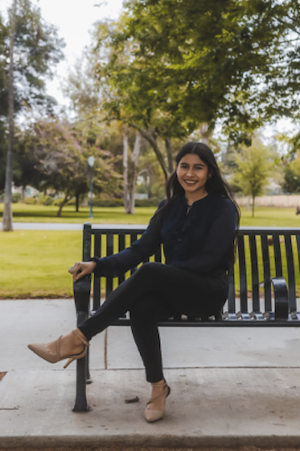 My name is Ingrid Flores and I'm from El Salvador. I'm very proud to be able to represent my country and my people as a college graduate. My greatest hope is to become a Spanish professor someday like the great professors I've had the pleasure of learning from such as Dra. María Puente and Dr. Fernández-Gibert. I'd like to also thank my wonderful family, my mother, my father, and my brother for being so incredibly supportive through my educational journey and always being there for me in every aspect of my life.
-Ingrid Flores
Congratulations, Class of 2021!