One who travels a lot, learns a lot. 

-Cervantes
The Department of World Languages & Literatures is affiliated with a variety of short-term (1-8 week) study abroad programs.  CSUSB course credits are available.  CSUSB Financial Aid does apply.
Check out the Study Abroad Scholarships section of Student Resources for additional opportunities.
CSU International Program
The California State University has an excellent International Program (IP) with study abroad opportunities for students at over 25 locations throughout the world. CSUSB course credits are available. CSUSB Financial Aid does apply.
Web Site: California State University - International Programs
CSUSB students seeking additional information should visit the CSUSB Center for International Studies & Program Center located in CE-356.
National Flagship Language Program Fellowships
The Language Flagship is designed to:
Address the urgent and growing need for Americans with professional levels of competency in languages critical to national security;
Offer advanced language training in African languages, Arabic, Chinese, Hindi/Urdu, Korean, Persian, and Russian;
Train participants to reach professional working proficiency in a target language, as measured by the federal Interagency Language Roundtable (ILR) level 3 and/or the American Council on the Teaching of Foreign Languages (ACTFL) superior level.
NYU Study Spanish in Buenos Aires and Madrid
NYU Buenos Aires and NYU Madrid offer Spanish language courses at all levels, from elementary to advanced, as well as liberal arts courses taught in Spanish for advanced speakers. NYU Madrid also allows qualified students to enroll in courses at its affiliated institution, the prestigious Universidad Autónoma de Madrid.
Apply early to increase your chances of receiving a study abroad scholarship.
Visit NYU Study Abroad for a comprehensive, up-to-date listing of courses and scholarship opportunities.
Daniel Robles' experience studying abroad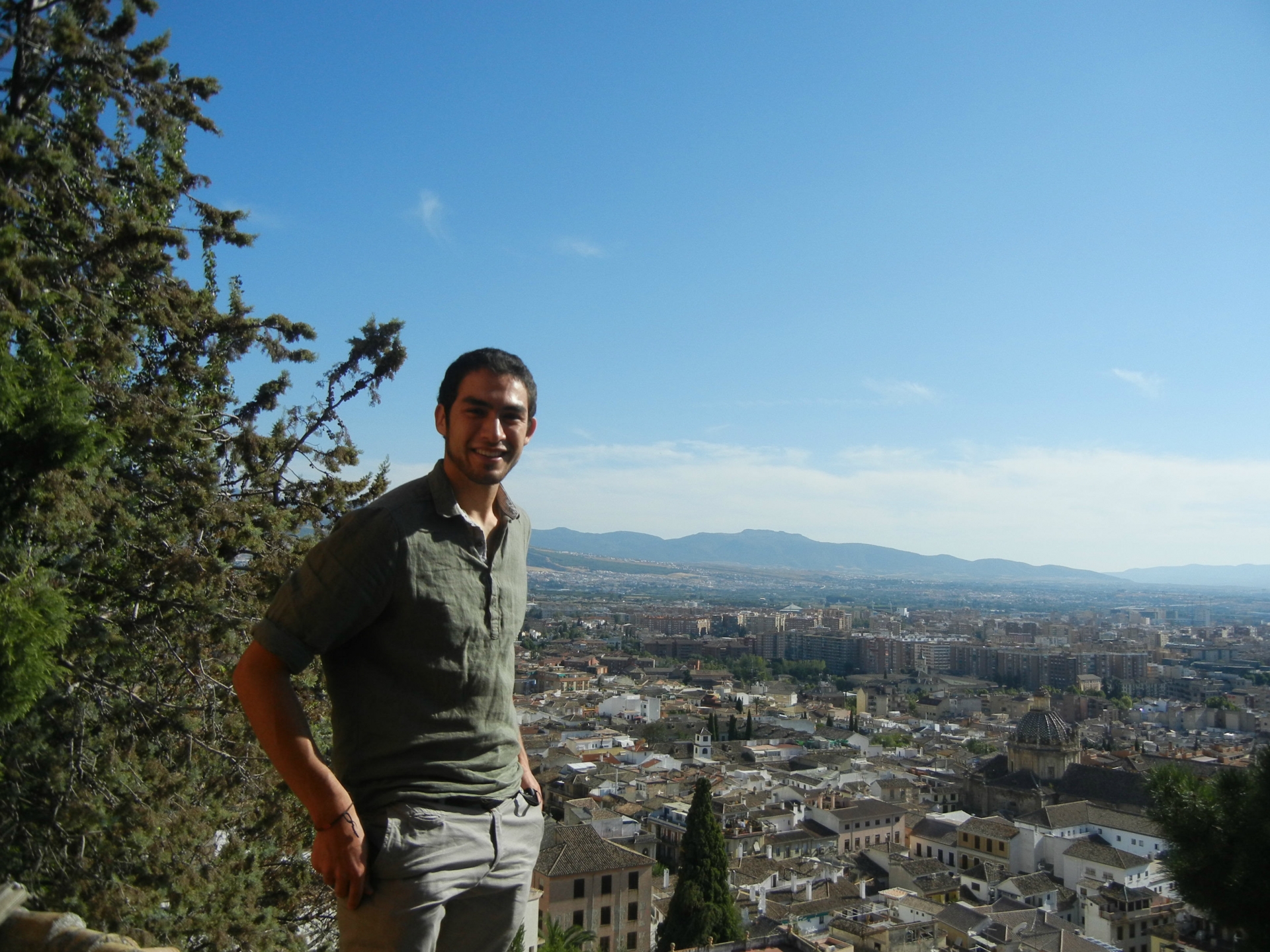 It won't fully sink in until your last hours, when you're sitting in a bus watching your home disappear in the distance.  You won't realize you're one of them, a local, until your picturesque life abroad begins to come to an end.  This is when, with a grin on your face and a tear in your eye, the countless good times will flash before your eyes, the many voices you heard will clamor in your ears, and the soft summer breeze will caress your skin goodbye.  Yes, it really is like that. 
The life I lived whilst studying abroad hardly seemed like real life at all, the real life I knew involved dull moments, heavy traffic, busy schedules, and the lack of the concept of leisure.  For a year, I lived a life unlike I had ever lived before. My home had changed, and so did my friends and diet, but this, I can say, was in every way for the best.  Having spent a year studying in Granada, Spain, I was not only able to advance in my studies, learn about a new culture, and perfect my Spanish, I was also able to travel to ten different European countries, taste numerous exquisite dishes, see the history books come to life, and most of all, I was able to meet an innumerable amount of some of the most genuine and best people I have ever met, who became true, life-long friends. 
I can, and actually want to, write a book about my experiences, but rest assured, this isn't it.  For now, I leave you with this: if you are given the opportunity to study abroad (which, if you're a student reading this you have already been given it), then take it and run with it.  Know it's not impossible. You will not fall behind, and even if you do a bit, believe me…it's worth it.  If it's money that concerns you, don't let it, it comes and goes, however experiences like this, they just go; and besides, if you're going to pay for another year of studies anyway, why not do it abroad?  It doesn't sound easier than it is; really, it's easy, sometimes even cheaper than studying here at our little CSUSB.
Sure you'll miss a few holidays with your family, some trips with your friends, and an occasional party, but in reality, you'll discover new festivities with your new family, you'll embark on incredible trips, and party. Well, let's just say studying is only half of the abroad experience.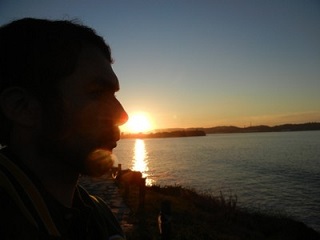 -Daniel Robles '13