Welcome to the on-campus mobility services. This page includes: information on how to request cart services by phone and online, the location of cart pickup stations throughout campus, and additional useful information. Cart mobility is among the useful services we provide in the efforts to include and accommodate students.
Mobility Services for Students
The San Bernardino and Palm Desert SSD offices provide drop-off and pick-up services via electric carts that are available to qualified students with temporary or permanent disabilities. This is an on-campus service to transport students to and from designated pick-up points.
To be eligible for this service, students must have a disability-related need. Registration with the SSD office and verification of disability are required before service can begin. Contact the SSD office to coordinate
Guidelines
Cart rides are used for SSD students who have this as an approved accommodation. 

The goal is to have a cart ride scheduled before classes begin.

Scheduled cart rides will begin within two (2) working days after approval.
Students may be contacted if their requested time is unavailable and will be offered alternative times.
SSD will only provide rides to classes and educational events/meetings.
Cart rides cannot be used for medical transportation. If someone has a medical emergency or requires immediate medical attention, please dial 911. 
Temporary disabilities related to physical disabilities/ health conditions should provide a note expressing an estimated end date to check in with a counselor.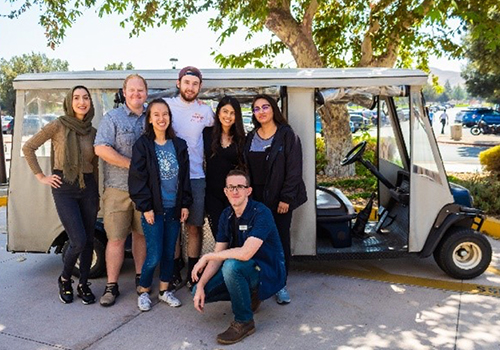 Cart Service Request