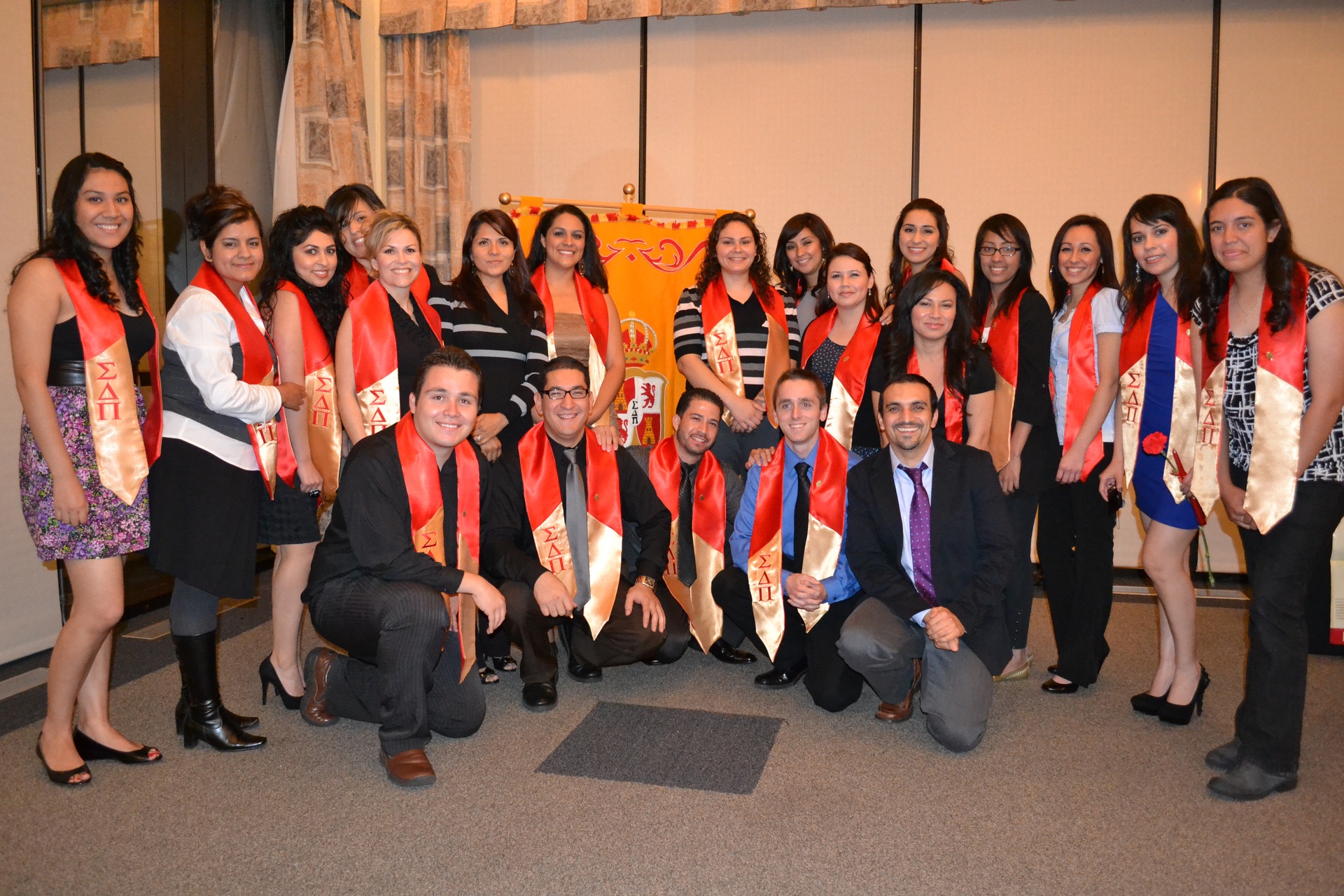 Sigma Delta Pi, the National Collegiate Hispanic Honor Society (La Sociedad Nacional Honoraria Hispánica), was established on November 14, 1919, at the University of California in Berkeley. It is the only honor society devoted exclusively to students of Spanish in four-year colleges and universities. The society is dedicated to advancing the study of Hispanic language, culture and history.
Sigma Delta Pi is not only the largest foreign-language honor society in existence, it is also one of the very best, attested by its membership in the Association of College Honor Societies, an accrediting body which demands the maintenance of the highest standards, and which has so far extended its recognition to only two other foreign-language societies.
Members of Sigma Delta Pi have distinguished themselves academically in the Spanish discipline, as well as in their general university studies. Membership in Sigma Delta Pi is recognition of outstanding achievement in this field of study. Check out the CSUSB chapter website or the national website for more information.
ZETA PI CHAPTER
Active membership is limited to college students who meet the following requirements:
Must have completed three years of study of college level Spanish (18 semester credit hours) or the equivalent thereof, including at least three semester hours of a course in Hispanic literature or Hispanic culture and civilization at the junior (third-year) or senior level.
NOTE: The equivalent thereof, means, for example, that if a student has studied Spanish below the college level and is given credit for college-level work by testing or some other means, these credits may be counted toward the required 18 hours. Fluent native speakers of Spanish who would not profit from first-year and second-year Spanish courses may be granted up to 12 semester credit hours in Spanish; but they may become members only by successful completion of six additional credit hours of Spanish courses at the junior or senior level, as well as by fulfillment of all other requirements. Must have a minimal grade point average of 3.0 on a 4.0 scale in all Spanish courses taken.
Must have completed at least three semesters or five quarters of college work and be ranked in the upper 35% of the student's class. If rank in class is not available, a cumulative grade point average of a minimum of 2.75 on a 4.0 scale may be used in determining eligibility.
A student may be admitted to membership while enrolled in the required Hispanic literature or culture and civilization course if the instructor of the course will certify in writing to the adviser that the student's work is of "B" or "A" quality.
Membership shall not be denied nor granted to any student because of race, creed, or color.
Graduate students may be admitted to active membership if they fulfill the above requirements.