Now meeting in person
Follow us on Instagram to keep up to date on meeting times and locations (@japanclubcsusb)
ようこそ!

American x Japanese Cross Cultural (AxJ) Club is an officially chartered CSUSB club. The mission of the AxJ Club is to celebrate and to appreciate the richness of the Japanese language and culture, and to share it with the campus community through a series of student-led activities. 

This club is open to CSUSB students of all cultural backgrounds. Japanese language skills are not required to join the AxJ Club. 

Club activities include organizing and implementing campus-wide events (such as Japan Day), field trips, off-campus volunteer and community service opportunities, welcome/farewell parties for Japanese international students, Japanese language study sessions, fundraisers, international cuisine potlucks, among other. Come join us!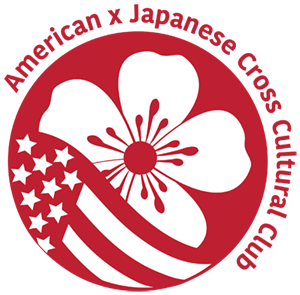 Contact
AxJ Club
Club Advisor
Makiko Amaya
UH 401.36